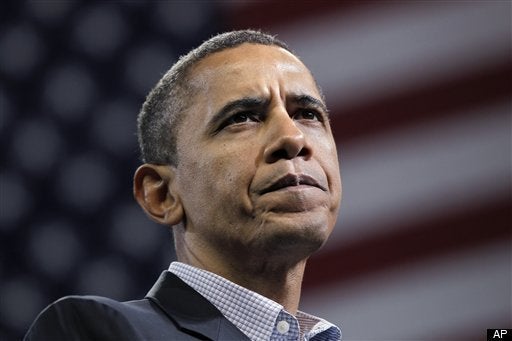 'Twas the week before Christmas, when all through the House,
Congress was conferring: every mensch, every louse;
Stocks on the uptick: Would wealth trickle? They didn't care,
They knew they would get so much more than their shares.
While children fought hunger, and many sought beds,
Visions of tax cuts danc'd in conservative heads.
And Pelosi in her power suit, and Boehner with his "night cap,"
Had settled their brains for a long winter's nap--
When out in the Rose Garden there arose such a clatter,
The press corps arose to see what was the matter.
When what to their wondering eyes should appear,
But a miniature sleigh and donkeys 'stead of reindeer.
With an elegant statesman, cool as ice, little drama,
They knew in a moment it must be Obama!
And he whistled, caught some flies, called his donkeys by name:
Now Biden, now Randall, now Markey and Waxman,
On Pelosi, on Cummings, Maloney, no taxmen...
"To the top of the porch! To the top of the wall!
Now dash away, dash away, dash away all!"
And then in a twinkling, I saw him turn 'round,
Obama jumped from the sleigh with a bound,
He was dressed all in cashmere, a black coat to the ground,
He scanned the horizon, and maybe he frowned.
A bundle of scrolls were flung on his back,
And he looked like a peddler just opening his pack.
His eyes, now they twinkled! But he didn't look merry,
His cheeks now were rosy, his nose like a cherry;
His pursed lips were drawn, maybe in woe,
And his hair was just turning the color of snow.
The stump of a cigarette he held in his teeth,
And the smoke it encircled his head like a wreath.
He had a smooth face and a youthful, flat belly
That never once shook like a plateful of jelly.
He was slender and tall, not short like an elf,
And I smiled when I saw him in spite of myself.
A wink of his eye and a twist of his head,
Soon made me believe I had nothing to dread.
He spoke not a word, but got straight to work,
And signed the tax deal, then he turned with a jerk,
And pinching his fingers to cover his nose,
And giving a nod, from the tax bill he rose.
He sprung to his sleigh, to his team gave a whistle,
And away they all flew, it was time for dismissal.
But I heard him exclaim, 'ere he drove out of sight --
'Twas the best I could do --Now to all a good night!
Related
Popular in the Community