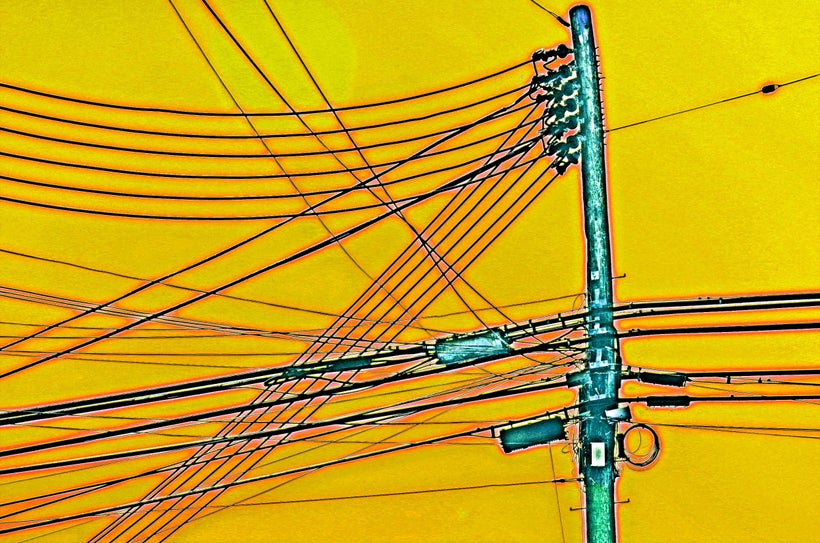 The Federal Communications Commission (FCC) voted today to dismantle internet "net" neutrality: a vote that determined whether the internet should be treated like a public good or service or whether it should be treated like a product. Essentially, if treated as a public good or service, the internet would remain under the purview of the FCC and adhere to three simple rules that prohibit blocking, throttling, and paid prioritization. In other words, internet service companies like AT&T, Comcast, and Verizon could not block access to websites, designate varying connectivity speeds for different websites, or prioritize content and advertisements to their benefit. If treated as a product, the internet would move under the purview of the Federal Trade Commission (FTC) and companies like AT&T, Comcast, and Verizon would no longer need to follow these rules.
The FCC's vote to dismantle net neutrality effectively treats the internet as a product, placing its care and oversight into the hands of the FTC and privatized internet service companies. Though, this vote still needs to pass through the Office of Management and Budget and will likely face legal challenges before moving from policy into practice. A Congressional Review Act (CRA) resolution to restore net neutrality has already been introduced by Senator Markey (D-Mass) and numerous co-sponsors.
There are cascading, long-term consequences to privatizing the internet. Much of the pubic conversation on news and social media outlets regarding net neutrality has focused on the importance—and the necessity—of an open internet. These conversations have rightly provided warnings about the long-term consequences of vacating net neutrality that include silencing the voices of marginalized groups and communities of color, undermining citizen engagement, activism, and political dissent, increasing connectivity costs and exacerbating digital divides between wealthy and poor communities, and dampening the ingenuity of innovative tech start-ups. The powerful, dissenting statements delivered by the FCC's two Democratic Commissioners, Mignon Clyburn and Jessica Rosenworcel, reinforced these warnings about long-term consequences, and their complete statements can be read here. In her comments, Commissioner Clyburn demonstrated the importance of an open internet for serving the public good, particularly for communities of color:
"Particularly damning is what today's repeal will mean for marginalized groups, like communities of color, that rely on platforms like the internet to communicate, because traditional outlets do not consider their issues or concerns, worthy of any coverage. It was through social media that the world first heard about Ferguson, Missouri, because legacy news outlets did not consider it important until the hashtag started trending."
Commissioner Rosenworcel's comments sought to discredit the contention that consumers would benefit from opening market competition between internet service companies—competition assumed to be facilitated by a vote against net neutrality. In making these points, she said:
"But the FCC's own data show that...Half of the households in this country have no choice of broadband provider. So if your broadband provider is blocking websites, you have no recourse. You have nowhere to go...the FCC all but clears the field with sweeping preemption of anything that resembles state or local consumer protection."
Another consequence of dismantling net neutrality has to do with undermining financial inclusion and the impending technological revolution of financial services. An array of financial technologies—online and mobile technologies referred to by their shorthand "fintech"—is heralded with the potential to expand access to financial services to underserved households and in underserved communities. For example, from the comfort and convenience of their own home, a person can leverage an internet connection through their computer or smartphone to make financial transactions. Online and mobile technologies can facilitate a person's transactions regardless of whether there is a nearby bank or credit union branch. As such, fintech can be valuable for facilitating transactions given that communities have varying access to financial services. Imagine living in Montana and driving two hours to the nearest bank branch every time you needed to cash your paycheck. Or walking 5 or 10 blocks through the city of Chicago to deposit your paycheck into your savings account.
Despite fintech's potential for expanding access, there are also challenges. Internet connectivity is required for online and mobile transactions and many lower-income households already cannot afford internet service capable of making these transactions. High speed connectivity and unlimited data plans cost extra; households that meet or exceed the limits of their data plans could find themselves prohibited from making online or mobile transactions. And, according to the FCC's own report, lower-income communities of color and rural communities are vastly underserved when compared to high speed internet connectivity in communities on average. Taken together, households can lose access to financial services and their money when internet services are too costly or unreliable. The FCC's vote aggravates these challenges.
If the consequences of abandoning net neutrality and privatizing the internet come to pass, lower-income households and marginalized communities could find themselves paying more for worse internet service. Online and mobile banking could become less reliable if internet service companies adjust connectivity speeds. Internet service companies that also own or are connected to banks and other financial services could funnel traffic to their own banks' websites while slowing connectivity to competitors' websites—or blocking competitors' websites altogether. Moreover, the fight for an open internet and efforts to realize fintech's potential coincide with a rapidly-evolving financial services industry. Banks are increasingly shifting their products and services online and the number of bank branches is projected to decline by 20% over the next decade. The vote against net neutrality could exacerbate the simultaneous advancement of these trends. And, public trust in financial services, which is widely considered necessary for a robust financial system, could weaken as internet transparency is obscured.
Financial inclusion in the 21st century economy depends on affordable, reliable internet. While it remains to be seen whether today's vote will hold up against its legal challenges, the loss of an open internet would be double jeopardy for financial inclusion efforts. Lower-income communities, communities of color, and other marginalized groups—those that still have yet to realize a fully inclusive financial system—would disproportionately bear the consequences of a privatized internet. And the loss of an open internet would likely jeopardize the long-awaited fintech revolution of financial services, or at least prolong its achievement.
Dr. Terri Friedline is an Assistant Professor of Social Welfare at the University of Kansas. She has published extensively on financial inclusion, with her most recent work focusing on communities' access to financial services: Mapping Financial Opportunity (#MapFinOpp). She is the Faculty Director of Financial Inclusion at the Center on Assets, Education, and Inclusion (AEDI) and a Research Fellow at New America in Washington, DC. She can be reached for comment at tfriedline@ku.edu or followed on twitter @TerriFriedline.
Calling all HuffPost superfans!
Sign up for membership to become a founding member and help shape HuffPost's next chapter
This post was published on the now-closed HuffPost Contributor platform. Contributors control their own work and posted freely to our site. If you need to flag this entry as abusive,
send us an email
.