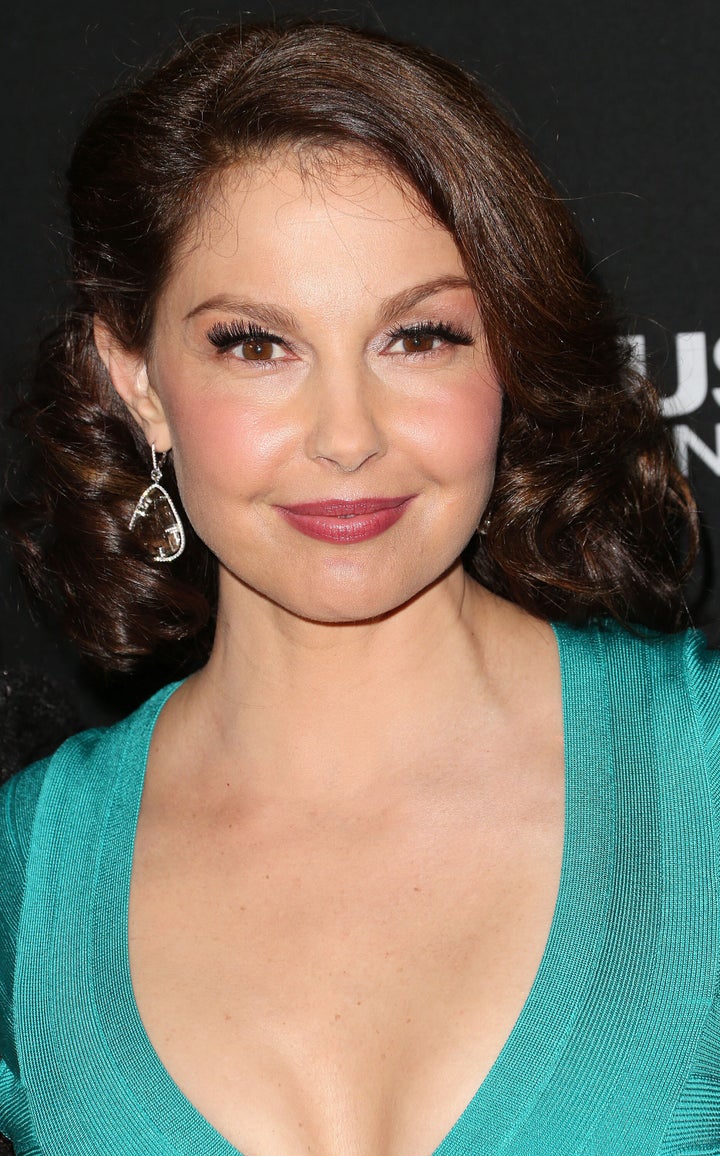 In Hollywood, "no" is silence over time. The way you find out you're not getting the job, that they passed, that they didn't respond to the material, that they're going a different direction, is silence. It's the call you don't get. No one wants to give you bad news, because then you might associate their voice with bad news. So you don't hear anything. But I don't know Ashley Judd -- I'm just a fan -- and I can say something she doesn't want to hear.
She's not going to be the next United States Senator from Kentucky.
I think Ashley Judd is exactly the kind of person who should be in government. She's smart, she's hardworking and politically aware and involved. She cares about important issues, like the environment and health care and human rights. Poverty, working poverty, isn't an abstraction to her, like it obviously is to Paul Ryan. She's run a business. (If you don't think being an actress is a business I don't know where to start.) She's charismatic, which means once she's in office she can get people to do things, as opposed to, for example, Mitch McConnell.
But it ain't gonna happen. Not in Kentucky. Not in an election to unseat the Senate Minority Leader.
Ashley Judd shouldn't take this personally. There's probably no other Democrat who could take that seat next year either. Mitt Romney won 109 counties in Kentucky in November. He tied in another seven. Obama won four. Yes, Kentucky has a Democratic governor, but he himself once lost a Senate election to Mitch McConnell.
And there's no earthly reason for Mitch McConnell. But in Kentucky, except for the Rand Paul hiccup, entrenched and testudine wins the race.
(People make fun of Mitch McConnell's looks, chinless and perpetually startled, like a cross between George Will and the guy handcuffed to Lee Harvey Oswald when he got shot. But he doesn't lose elections.)
I don't know why Ashley Judd is even thinking about Kentucky. She lives in Nashville. I think she's getting bad advice. Here's some good advice:
If Ashley Judd wants to do something for her country, and her party, and the planet, she should run for Congress in Tennessee's 4th District.
It's in a state where she actually lives.
And she'd be replacing a sexual predator with a screw loose.
The people of Tennessee's 4th District have been represented by a Democrat for 87 years of the last 100. Today, their voice in Washington is a Republican named Scott DesJarlais, a staunchly pro-family, pro-life physician, best known for having adulterous sex with patients and co-workers and advising them to get abortions.
According to court documents, DesJarlais once encouraged his mistress to have an abortion and his now-ex-wife to have two abortions, which just goes to show husbands always put their wives first. He's currently the sponsor of a bill mandating ultrasounds for all American women seeking abortions, presumably to see if the fetus is his.
He also apparently had sex with half a dozen co-workers and patients, and once prescribed drugs for his girlfriend. He supports repealing Obamacare. Too many regulations.
In defense of a lifetime of repulsive, relentless, criminal hypocrisy, DesJarlais explains: "We all go through rough spots in life."
He's against marriage equality. He's against gun control. He's against regulating greenhouse gases. He just voted against raising the minimum wage.
I know being a congressperson isn't as prestigious as being a senator, but think about it, Ashley Judd:
Wouldn't it feel good to beat this guy?
Calling all HuffPost superfans!
Sign up for membership to become a founding member and help shape HuffPost's next chapter