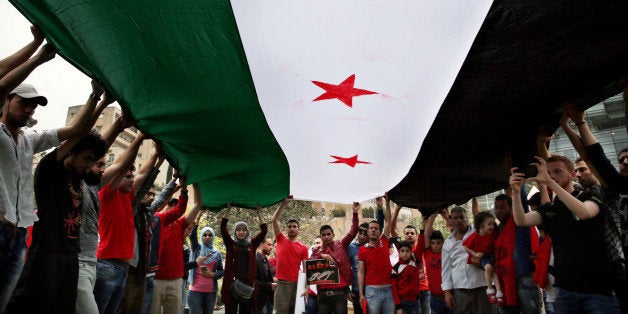 H.E. Secretary of State of the United States John KerryT.E Foreign Ministers of all Member States of the European Union
We write to you as Syrians working in USG and European-funded organizations on programs promoting local governance, civilian livelihood and grassroots organizing; programs meant to support democratic reform and the creation of an inclusive pluralistic nation. Recent events however have raised doubts whether our work has any meaning.
As Russia and the Assad regime's aggression continue to escalate in an unprecedented manner, it has become eminently clear that without immediate action by the US and its allies, including a complete cessation of hostilities throughout Syria and a meaningful political process, our efforts may be lost as the situation on the ground becomes irreversible. With local governance and civil society activity wiped away, extremists on the ground will be decisively empowered and the refugee crisis will spiral out of control.
In recent days, Russia and the Assad regime have targeted and destroyed Syrian civilian infrastructure including the Civil Defense base in Atarib, Aleppo, Al Quds hospital, the only hospital providing healthcare services for women and children in opposition-held Aleppo, two primary health care centers in opposition-held Aleppo, and a marketplace in Muarat Numan, among many other civilian localities.
Five "White Helmets" along with the last remaining pediatrician in opposition-held Aleppo were killed as a result. Indeed, between April 23 and 28, there have been 120 documented cases of regime/Russian shelling and barrel bombing, killing a total of 170 people including 36 children. These people are not only our program beneficiaries, but they are more importantly our families and friends.
While Russia and the Assad regime point to Jabhat al Nusra and ISIS to justify these war crimes, the reality is that there are no legal or humanitarian justification for the targeting of civilians and civilian infrastructure. These claims are mere red herrings to hide the appalling truth that Syrian doctors, nurses, civil defense workers, and children are the real targets of Russia and the regime.
As the co-chair of the Vienna Statement, Munich Agreement and the ISSG working group, the US holds a dominant role in protecting Syrians and ensuring that the regime and Russia are complying with Security Council resolution 2254 which calls for a ceasefire, parallel political process and the immediate cessation of attacks against "civilians and civilian objects...including attacks against medical facilities and personnel, and any indiscriminate use of weapons, including through shelling and aerial bombardment."
By failing to take any real steps to enforce this agreement, the US is failing in its legal and political responsibilities to stop the bloodshed of our Syrian brethren.
Indeed, US special Envoy Michael Ratney's statement on April 29 made clear that Aleppo is left out of the current negotiated fighting freeze between the US and Russia, which will grant Russia and the regime carte blanche to further scorch Aleppo to the ground and massacre its people ultimately. We find this utterly outrageous. While the US and its allies have asked Syrians to be supportive of the Geneva peace process, how can we? At the time of this writing, Russia and the regime are bombing our hospitals and schools and leveling our towns. Minute by minute, we are losing our loved ones to Russian missiles and regime barrel bombs under the international community's watch. Given such realities, the political process has lost any credibility.
In Secretary John Kerry's address to the Syrian people during the Geneva III talks he stated, "The world needs to push in one direction - toward stopping the oppression and suffering of the Syrian people and ending, not prolonging, this war." If an end to Russian and regime aggression is not realized immediately, the conflict will burn on. As a result, the only winners in such a scenario are the Assad regime and extremist groups like ISIS and Jabhat al Nusra, as the real bodies that can create the "inclusive, peaceful, and pluralistic Syria" that our programs have worked so hard to support will have been brutally decimated.
150 Syrians working on programs funded by: US State Department, USAID, FCO, DFID, ECHO, EU, Aid Resilience and Stabilization, Danish Foreign Ministry, French Foreign Ministry, German Foreign Ministry, Swedish Foreign Ministry, and Dutch Foreign Ministry.
Related
Popular in the Community