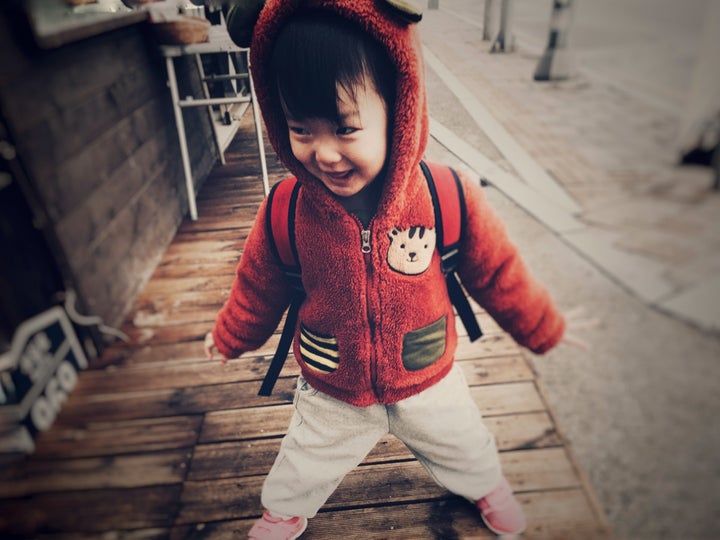 I am writing this letter to tell you a little bit about what we do and why we do it.
The school year has been going on for about a month so far. Every other morning, you drop your little one off with us before returning again a few hours later. And the time they spend with us is short, but chock full of hustle and bustle.
We try to let them play. I know that in this day and age it is of utmost value that a child gets an education, but studies show that what children this age learn best from is play. That children often lack basic core strength due to a lack of physical activity and movement.
We try our best to give them that. It helps them to concentrate once we do sit down for classroom time. Be assured that play is never a waste of time.
Our job is physically demanding. You might well have guessed it, but it doesn't hurt to say it. We have a costume vestibule and changing shoes and fitting princess dresses over clothing is hard work. Do this over and over again and you will wear yourself out.
And pre-school children love to run and climb. Our job is often to go down slides and play with them too. All of which, though fun, can be exhausting.
Your children act differently with us. I know it can be maddening, but it's true. At pre-school there are certain social expectations which the children inherently understand. There is a certain amount of social pressure to fit in with acceptable forms of behavior. No one wants to have their way at the cost of playmates and friends. There is less testing of limits here than at home. I know it's hard to hear. I'm sorry.
We really do need all of those school supplies. With the amount of runny noses, Kleenex and hand soap will be running dry by the time April rolls around. Which leads me to something else: We get sick a lot. And by a lot, I mean constantly.
For the four years I was at pre-school, I was perpetually nursing some sort of a cold. Running, playing and all the physicality can be hard when you're sick.
We stand out in the cold. Children love to play. No matter how the weather is, they want to go outside. Which means we go outside. Standing in the cold can be hard sometimes, especially when we're already sick. We're thankful, though, for the smiles and laughter that only the playground can give.
We try our best to teach them. Little ones, by their nature, are in a state of growth. Everything is new to them. We try our best to teach them the things that matter and to be loose on the things that they need room on. Not everything with kids is intentional. When they hurt Sally's feelings it may have been on accident. Teaching pre-school needs to be done with a heap full of grace.
Your little ones are having fun. I cannot tell you how often, at the end of the year, the little ones are sad because school is ending soon. Their excitement at the start of the year is palpable and it is a joy to spend time with such as these. They enjoy the games and crafts and making friends with one another.
Your little ones will say the funniest things and will ham it up for the others in the class. They will sing songs and goof and play and we will laugh because it makes us glad of heart.
We notice their personalities. So often I have seen a child who engages with things in their own way and will stand back, impressed, as their talents are obviously beginning to sprout. We know which child is the Teacher's Helper and which ones are shy or cuddle bugs. We try to nurture their talents and give them space to grow in their own personal way.
Your children's friendships matter. The friends they make at pre-school, if allowed to continue, can be some of the strongest bonds they will ever form. We try to let friends pair up and sit together whenever possible and we notice the effect it has on your children. Your child's friends mean a lot to them and I have personally witnessed many of these friendships carry on well beyond pre-school.
We see how much these little ones love you. Every drawing is for Mommy and in every story you are the star. We hear about how you were sick and how Jesus made you better. We know that you went on vacation and bought your little one her favorite treat. At show-and-tell they bring in pictures of you. Their eyes light up and they race to embrace you when you come in for pick-up at the end of each day.
I thank God for each and every one of them and for the privilege of instilling value into their lives. Thank you and God bless.
Your Child's Pre-School Teacher
Rosa Hopkins is a writer of words, a dreamer of dreams and a singer of songs. She is a radio recording artist and is the co-host of, "The Joe and Rosa Show: on WDZY AM & FM, Richmond, VA. Her blog resides at www.lifeinsidethehouseontherock.com. She lives in the hills of WV with her husband, miracle baby, Jack Russell and a shapeless hound named Lou.