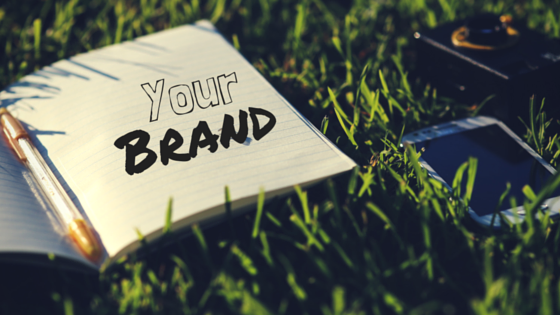 Personal branding is a major buzzword these days. It's been construed to cover a plethora of topics and can be misleading to some. But you have to be careful whom you listen to; personal branding is not meant to pigeonhole anyone. Especially those just starting out!
I am a champion for personal branding; it's the cornerstone of the work I do. The difference is, I approach it as finding the genuine skills and aspects of yourself that make you who you are and appealing to the people that would hire you.
As a new graduate, someone just about to enter the workforce, personal branding is not as critical for you. Yes, you need to have a focus and understand what you're bringing to the table here and now, but don't concentrate so much on maintaining one trajectory or being seen in one way. People are multidimensional; it's the layers of who you are and your interests that make you, YOU.
Branding should not be limiting. It should be a depiction of who you are and the core of your abilities.
This is the time in your life where you are just figuring out your career. You're taking ideas from the classroom and putting them to work. You'll change your mind ten times over within the first couple years of being in the workforce as to where you fit best. The current objective is trying to get your foot in the door and laying some groundwork. While doing that, you'll discover what you actually enjoy doing on a daily basis and where you excel. Explore!
Brands evolve. Look at any major company: The theme songs they used when they started and their pitches have changed over time, as they have matured and expanded. The same goes for you. You are developing your brand with every step you take and every choice you make. This is how your story becomes interesting!
So what do you need to do right now? Shift your focus to preparation. It is the difference maker. Make a strong impression and start cultivating your brand as you enter the workforce by doing these four things:
Be prepared for your interviews
Dress the part
Know what interests you
Understand what hard skills you have mastered
For now, being true to yourself and your passions is your brand. Translate it into your elevator pitch. Make sure you can answer these questions:
Why should we choose you?
What about the industry drives your passion?
Typically, your professional experience is slim at this stage of the game, so a good hiring manager is looking for someone with some emotional intelligence, strong work ethic, passion and enthusiasm to learn. Throw in being well spoken and prepared and you've nailed it.
Every story has a first chapter. Have a plan to get you started but don't be afraid to deviate from it. You may find something you're even better at that could propel your career to new heights and make you blissful in the process. Stumbling upon these happy accidents is the best and will shape your personal brand for years to come.
Calling all HuffPost superfans!
Sign up for membership to become a founding member and help shape HuffPost's next chapter