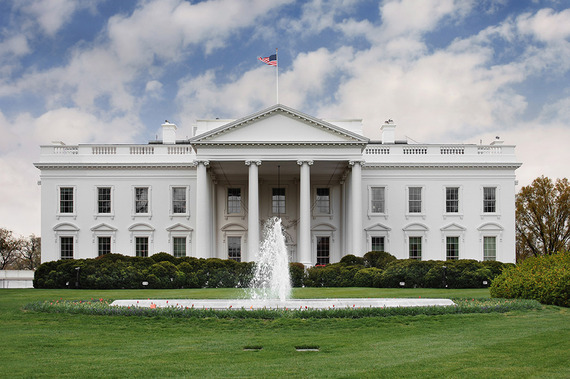 I want to talk with you about consent and sexual assault. I want to talk with you about physical and emotional abuse. I want to talk with you about women's experiences as we hear them at the National Domestic Violence Hotline. And I want to do everything I can to be sure you understand these issues and ensure there is no confusion as to what they mean. Because if you are to serve as the leader of the 157 million women here in the United States, it is critically important that you understand how women see these issues.
As a woman and the leader of the National Domestic Violence Hotline, an organization that answers calls, chats and texts from those impacted by domestic violence and dating abuse, I understand how women experience abuse. Our organization is on track to receive more than 500,000 contacts this year. Our advocates know how women in this country experience and report degrading and threatening behavior, name-calling, sexual assault and rape, humiliation, stalking and bullying by their abusers. Our advocates listen to those who reach out to us and offer support and information about healthy relationships. We let those who contact us know that they deserve respect and safety, whether they are male or female or non-gender conforming, whether they are U.S. citizens or immigrants, whether they are straight or gay, whatever their race or ethnic identity, no matter which faith they embrace or whether they embrace no faith at all.
We tell them that no one deserves to be hurt, that attacks on them are not their fault, and that there are people in their communities who are willing to stand with them and support them. It's not easy to stand up to an abuser or perpetrator of sexual assault, especially if you think no one else will help you. We tell them they are not alone.

We demand a leader who understands that abuse, humiliation and non-consensual sexual acts are violations, if not actual crimes.

We have been so fortunate, over the past eight years, to have had a president and vice president who have made ending sexual and domestic violence a national priority. Their leadership has made an enormous difference in the work we do. What a difference for survivors to hear the leaders of our country speak out against sexual assault and domestic violence!
We sincerely hope our next president embraces these same values. We need a leader who lifts up the most vulnerable among us and who will hold bullies and abusers accountable. We need a leader who understands that sexual conduct undertaken without the express consent of both parties is an offense, and who understands that anyone who violates another person's bodily integrity has committed a crime.
We need a strong leader on the issues of domestic abuse and sexual assault because we undeniably have a critical problem in this country. On average, 24 people a minute are victims of rape, physical violence or stalking by an intimate partner - more than 12 million women and men over the course of a year. Last month, author Kelly Oxford decided to invite women to share their stories of sexual assault on Twitter. In just one day, Oxford received more than 1 million responses from women everywhere. They talked about endless incidents of groping, sexual violation, catcalling and objectification. And most of them had remained silent until now. But why? Because we blame victims in this country for the acts their assailants do. We make excuses for the perpetrator and shame the victim.
We demand a leader who understands that abuse, humiliation and non-consensual sexual acts are violations, if not actual crimes. We want a leader who will speak out against such conduct, rather than brushing it off as "locker room talk" or worse, brushing it under the rug as a domestic, behind-closed-doors problem. If not, we're sending the message that the safety, and ultimately, the lives, of those who are abused do not matter.
We hear about these incidents every day via calls, chats and texts. We are engaged, with our sister organizations, in trying to reduce abuse and promote healthy relationships. We expect both women and men in this country to stand up against victimization. And this message must begin at the White House.
Popular in the Community