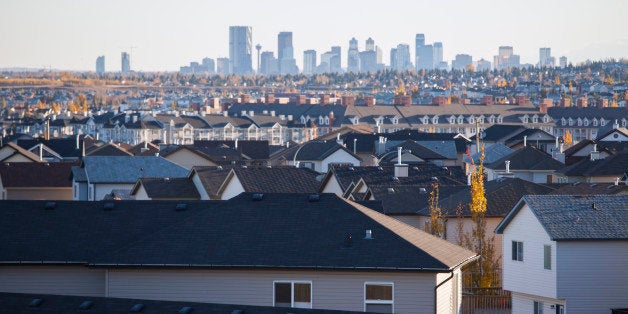 I am writing to let you know that I am much more than a race, and that I am outraged at the "investor" that you cater to.
You came and knocked on my family's home and asked if we would be interested in putting our home up for sale. Um? Did you see a "for sale" sign outside of our home? No. So then why would you think that we would be interested in your offer? But still, you insisted. You came a second time -- this time with a written offer and lengthy explanation of how excited you and your "investor" are at the opportunity to bring development to the "up-and-coming" Pilsen neighborhood in Chicago.
I am much more than a race.
Have you read the news lately? By now, you must know about the gentrification -- and the positive and negative side of the spectrum -- and thus, pushing my neighbors and extended family to leave a familiar neighborhood that they have called home for many years. And although my family is not ready to leave Pilsen or sell our house, we know that gentrification can lead to both positive and negative outcomes. We know that is happening from coast to coast, and we are already reading about its impact in the news. I would like to touch upon the negative effects, seeing as you had very little knowledge of the negative effects that developers bring to neighborhoods.
Yes, the people in the neighborhood might start to feel "safe" due to the rise of gentrification. Just take a look at this article that talks about the benefits of gentrification. According to a study from NYU's Furman Center and a study from the Philadelphia Federal Reserve Bank both
confirmed earlier research that gentrification is seldom associated with displacement, and that it is frequently associated with higher incomes and better economic results for the longtime residents of gentrifying neighborhoods.
But at the same time, it's causing racism, raising a divide between the classes and causing new neighbors to point at their neighbors as a "person of interest." Just take a look at what is happening in the Mission District in San Francisco. A new neighbor who felt unsafe because of his neighbor of color, happens to call the police, and moments later that young man ends up shot to death in the park. Oh, you call it the place where the hipster beard came alive? Or the place where beautiful luxury buildings are being built? I call it the place where a community is being displaced, because they can no longer afford to live in this area or/and are not being treated as people of the community. Something a little too familiar that is happening in the Logan Square community in Chicago.
[Gentrification is] causing racism, raising a divide between the classes.
Initially, you never met me, but the second time that you visited my parents home, I decided to give you call, because I wanted to know why you kept bothering my parents so much. We had a lengthy conversation, about your "investor" being excited for a new project in the Pilsen neighborhood, and you told me that your "investor" had purchased the abandoned building next to my home, to make it into prime renting space for -- wait for it -- "white" people. Not only did you have the audacity to tell me that the new space would be intended for white people -- actually no, I thank you for cutting to the chase. You also continued letting me know that my home would be the perfect additional space that the project needed. I had to take a moment and laugh, because I just couldn't believe that you were flat out telling me that you wanted my family and me to think about the possibility of leaving our home. All because you think that my parents home, my home can be bought, and with it, our whole family having to move out. Thanks for letting me know that you can put a price to your "exciting project" by simply buying out the Latino family next door.
My family and I have no intention of letting go of the place that we call home.
The conversation went on for another 10 minutes, all while you were picking up your dry cleaning. You later gave me an analysis of the Mexican population that lived in Pilsen. I'm sure you did your homework, which is why you brought up that the family's in this particular community lived in smaller spaces and not all the family members had a room to themselves. I really didn't need you to lecture me on that, but I listened anyway. Our conversation ended with a nice tone, but deep inside I wanted to say that you were insensitive, but decided to stay quiet.
I'm happy that your project will not turn into a reality, because after all, my family and I have no intention of letting go of the place that we call home. For the first time in my life, if only for a minute, you made me feel like my family and I did not belong in our home. But I've grown from this experience to know that you and your kind will never make me feel this way again.
White people are not the only people that deserve housing.
I hope that the next time you visit, email, or call a Latino family, you have a better speech prepared. "White" people are not the only people that deserve housing, and Latinos are not at the very least deserving of your unsolicited dry speech.
Though your "investor" backed out of his "exciting" opportunity, I do have to say that another property developer bought out your space. I just hope that I never have to go to speak to someone like you again and not give the satisfaction of staying quiet.
Calling all HuffPost superfans!
Sign up for membership to become a founding member and help shape HuffPost's next chapter