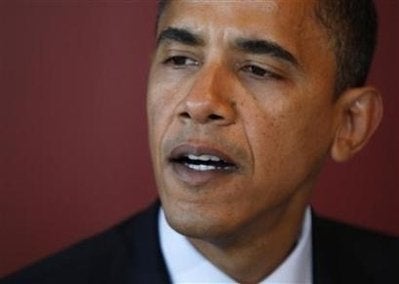 Barack Obama's candidacy has inspired a wave of political enthusiasm like nothing seen in this country for decades. Now, many progressive supporters of Obama are urging him in a new open letter to stand firm on the principles he so compellingly articulated in his successful primary fight.
Please join Phil Donahue, Barbara Ehrenreich, Studs Terkel, Walter Mosley, Gore Vidal, Bill McKibben, Jane Hamsher, Tom Hayden, Zephyr Teachout, Juan Cole, Matt Stoller and many others in signing this open letter which will be delivered to the Obama campaign before the Democratic National Convention begins on August 25.
The Letter praises the dramatic grassroots movement that has built up around his candidacy and outlines the stands that are critical to maintaining that movement's energy and passion.
"We recognize that compromise is necessary in any democracy. We understand that the pressures brought to bear on those seeking the highest office are intense," the letter reads."But retreating from the stands that have been the signature of your campaign will weaken the movement whose vigorous backing you need in order to win and then deliver the change you have promised."
If the Obama campaign listens? "An enthusiastic corps of volunteers and organizers," the letter states, "will ensure that voters turn out to close the book on the Bush era on election day....Only a grassroots base as broad and as energized as the one that is behind you can counteract the forces of money and established power that are a dead weight on those seeking real change in American politics."
People are invited to sign on to the Open Letter. See the full letter and a list of all signatories here.
Calling all HuffPost superfans!
Sign up for membership to become a founding member and help shape HuffPost's next chapter