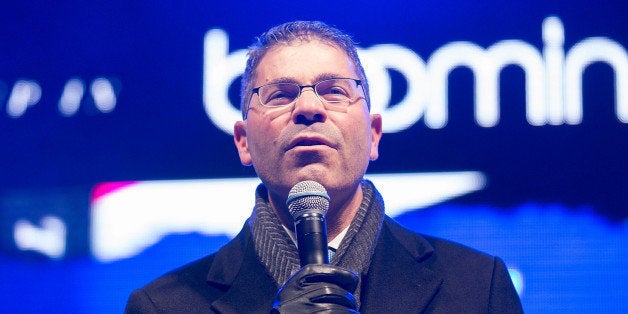 Mr. Tony Spring
Chairman & CEO
Bloomingdale's
New York, NY
Selling Bloomingdale's products by promoting rape culture is far more serious than a simple "error in judgment."
Any high school student would have known better. In fact, in our work to combat gender violence, we showed your catalogue ad to a group of students who are involved in a leadership program for girls. Their immediate reactions were visceral. The ad made them feel scared, disgusted and disrespected. One student asked, "Is Bloomingdale's really promoting rape?"
We will never know the true extent to which date rape drugs -- like spiked eggnog -- are used.
But, as a former New York State Supreme Court Judge and sex crimes prosecutor before that, I do know first-hand how dangerous these powerful drugs can be. A common side effect is memory loss. Victims awake from a drug-induced state, sick, frightened, hurt and unable to recall the attack. And for those who are able to remember, they are often too embarrassed to report the crime. According to the U.S. Department of Justice, 82 percent of sexual assaults are committed by a non-stranger, much like the "friend" in your ad.
Glamorizing violence against women in advertising is not new, but it is time to stop. It is time that advertising and media executives and industry leaders, like yourself, step up and pledge to stop perpetuating images that portray women as easy targets of sexual violence.
Calling all HuffPost superfans!
Sign up for membership to become a founding member and help shape HuffPost's next chapter