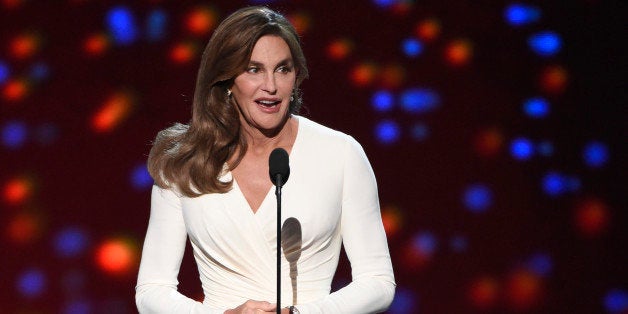 Transition is intensely personal. It's also awkward in a figuring-stuff-out-that-you-should-have-when-you-were-16 kind of way. I've watched your coming out process mostly because other people, including my Mom, have asked me too. I didn't have a great deal of desire to watch on my own; it felt like an invasion of your privacy. I also knew there would likely be stumbles along the way that would be remarkably painful for you, and sometimes damaging to the transgender community.
It is almost always this way for people who are very visible, and transition publicly. Chaz Bono can attest to this. In a way, I feel somewhat privileged in comparison. When I transitioned, it was in relative anonymity. When I started writing, first it was just a blog meant for myself than no one really read. Then, I wrote for a few smaller publications. Along the way, I joined advocacy organizations, went to conferences, and started a crash course in learning about queer politics.
Even after a year of immersion, it wasn't enough.
When I look back at some of the things I wrote for the Huffington Post at the beginning, I can't help but wonder; what the hell was I thinking? But my mistakes, my gaffes, my learning process were hidden by my obscurity. You don't have that luxury, however.
Watching from afar, there are some things I see a bit too clearly, because I see parts of myself as I was six months into my transition. I was quick to judge, and quick to buy into the idea of the gender binary. I tended to, and still fight not to, see things from my perspective of someone who had the cash reserves to see a transition through.
In your apology, you acknowledged that most people don't have the money to do this, and many choose not to conform to some binary standard quite intentionally. However, what troubled me the most was this was the second time you have expressed a belief that people have bad outcomes in life through some fault of their own, rather than institutionalized prejudice, discrimination and oppression.
Before implying in your Time interview that transgender people who fall outside the binary are to blame for being treated poorly by society, you talked about how transgender people who are unemployed or poor, "can make more not working with social programs than they actually can with an entry-level job?" These quotes remind me of something I once read: "We only have just enough empathy to accept ourselves."
You're coming to accept yourself. But before you can be a spokesperson for the community, you need to learn to accept and empathize with the community at large. Unfortunately, the path you are traveling will make learning that empathy, and gaining that cultural knowledge so much harder and lengthier.
Which is why, with all the love and respect I have for you as a sister, I believe you should take a step backwards. Or at least sideways. What you're doing doesn't seem to be working.
You won't learn what being queer is really like for most transgender Americans being in spaces where queer people are already de rigueur. You learn so much more sitting in the back of the room kibitzing with the field organizers and wonks, than headlining the event.
You won't be able to understand where most queer people are coming from until you understand our absolute dread of conservative, republican politicians. Three of the four top republican Presidential candidates have already vilified us, and promised to roll back protections for transgender Americans. Our lives are being put at daily risk as they label us perverts, abominations, predators and rapists. As bad as things are for transgender people, they could get much, much, worse. Your support of the people who would do these things make it hard for us to trust you.
You're worried about what the paparazzi will think if you don't always look your best. Don't. Take your bucket of ****s to give, empty it out, and wear a t-shirt, jeans, and a pair of sneakers like the rest of us. We all want to look our best at first. Then we realize we still have to haul three bored, hungry, and uncooperative kids through the grocery store, and those heels aren't helping the process.
So here's my advice. Take a sabbatical to go experience the things necessary to understand the community.
Go do a year in a gender studies graduate program. Read radical queer and feminist authors like Imogen Binnie, Julia Serano, Susan Stryker, and Leslie Feinberg. Learn the troubling history of the relationship between transgender people and the medical community. Talk with the civil rights lawyers like Jillian Weiss and Chase Strangio who are re-writing how the law sees us, one case at a time. Geek out with policy wonks and analysts like Harper Jean Tobin who have been so successful at making it easier for transgender people to navigate the government bureaucracy. Participate in direct action with other activists like Bamby Salcedo.
Research areas of interest to you. Write about them, and share the results only with your closest confidants who will only tell you the unvarnished truth.
Go places where life for transgender people is hard. Leave the cameras and entourage behind. Understand that in middle-America, you can literally be the only trans person for an hour in any direction. Seek those places where for transgender people there are, in Thomas Hobbes words, "no arts, no letters, no society, and which is worst of all, continual fear and danger of violent death, and the life of man, solitary, poor, nasty, brutish, and short."
Ask. Listen. And understand why it is difficult to impossible for so many queer people to escape this. Talk with queer youth. Not with people watching and video rolling, but at some mid-western LGBT center where you'll hear about having parents who aren't supportive, and kids biding their time until they can leave home and define themselves. Learn that as fast as people think times are changing, people under the age of 25 are rapidly re-defining gender.
And do all of these as a student. Not the leader. You must first be a small part of a movement before you can get in front of it.
I want to see you find yourself. I want to see you find the place where you fit within the community. I am concerned about where you are now.
But I am even more interested in who you will grow into.
Also on The Huffington Post: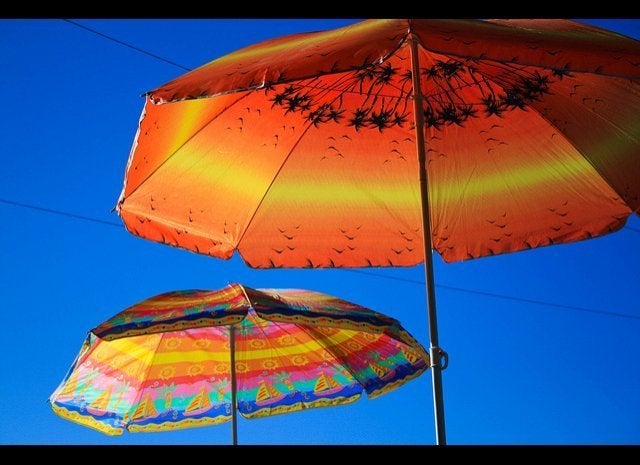 15 Things To Know About Being Transgender By Nicholas M. Teich
Popular in the Community