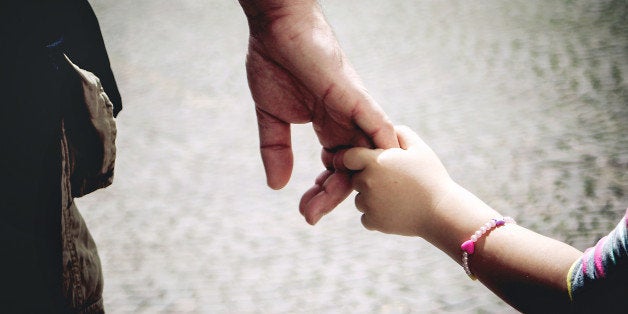 Dear Ben Affleck, Gavin Rossdale, Brian Austin-Green, and -- oh, what the heck -- Scott Disick,
The tabloids are giving many of you a hard time about your breakups last year, much of it focusing on the 12 pre-teen kids you've fathered. Even though their basic care -- and by that mean I mean clothing, shelter, food, cars and college tuitions -- will be well covered by the profits of your fame, I encourage you to consider your dadhood in a bigger, more authentic way than you may have before. (And know this isn't coming from your accountant.)
Here are three ideas to consider between your work on screenplays, songs, scenes... and shots.
Be a More Authentic Dad

Guys, you each became the father of a child the moment Violet, Seraphina, Samuel, Kingston, Zuma, Apollo, Noah, Bodhi, Kassius, Mason, Reign, and Penelope were born (and nice work on those names!), but you may think the divorce somehow made you less than a dad. Some divorced dads have a sense that they divorced their children in addition to their spouses. But the truth is, now you have an opportunity to be something more.
Divorced from your kids' mother, you're now also separated from her rules and standards. No more scoldings, reminders, compromises, and negotiations -- and no more wondering "would she approve of this?"
The only rule-maker now is you -- at least when the kids are around. But don't shirk or fear that responsibility; make the most of it. Go where you and the kids want to go, eat what you want to eat, play the games you want to play, see the movies you want to see. Let them know and see the real you. And in so doing, get to know and see the real them.
Not only is such genuine interaction fun and liberating, it's important. You'll be their dad for eternity -- and that's a big deal unto itself -- but the more authentic you are, warts and all, the more your kids will connect with you.
This was certainly true in my case. My three kids -- now 16, 13, and 13 -- know that I like to sleep late and watch horror films. They know I make amazing tuna fish, am partial to Cholula hot sauce, and can't stand bratty kids or people who talk during movies. They know I like Selena Gomez more than Arianna Grande and how many bags of Splenda go into my coffee.
I know my kids love 3D movies, tuna sandwiches, laughing out loud, exploding carbonated drinks, Chipotle, and Halloween. Thirteen-year-old Miranda loves guinea pigs and playing tennis, while her twin sister Cindy loves pop music and cotton candy. Sixteen-year-old Charlie loves Marvel superheroes and hosting his own high school TV talk show (Think Zach Galifianakis, not Jay Leno). They know they can always find tiny cans of grape soda and root beer in my refrigerator, but never in their Mom's.
I mention all of these interests, because these details -- what you know about them and what they know about you -- are really the only trustworthy indicators that you're parenting authentically. (The kids certainly won't tell you). Many of these idiosyncratic traditions they'll remember forever. And if you don't know what your kids enjoy, here's some advice: Ask them.
Realize It's Not About Time

You may think that, given the dramatic cutback of your parenting hours, you and your kids will inevitably become virtual strangers, as if your dadhood has a shelf-life.
But that's not going to happen. Even with your busy careers, meetings, and schedules -- and whatever it is you do, Scott -- you'll still be spending more time with your kids than many soldiers, lawyers, businessmen, and politicians do with their own "intact" families. And no one questions the fatherhood of these men.
The key idea is making the most of your time, not on having the most time. And by "making the most," I mean spending time with them, not necessarily spending money on them. Dads aren't remembered for the stuff they get their kids, but they're often remembered for the stuff they bring out in their kids.
Remember Your Partner

If you commit yourself to your children, just remember that your next romantic partner didn't. When you get married or attached again, understand that she deserves as much time, respect, and acknowledgment as your children do. Don't let your new appetite for independent parenting interfere with her need for a real, full-time partner. Be as good a husband and partner as you are a dad.
Ben, Gavin, Brian, and Scott, you undoubtedly know that good screenplays and songs tell the story of a human journey. The person we meet in Act One is ideally transformed by the time we hit Act Three.
Well, the dad you were in Act One is history. Act Two and Three are about the dad you were always meant to be. If you're in touch with that inner dad, those pages will write themselves in rich and fulfilling prose. Just know the worst thing you can do is leave them blank.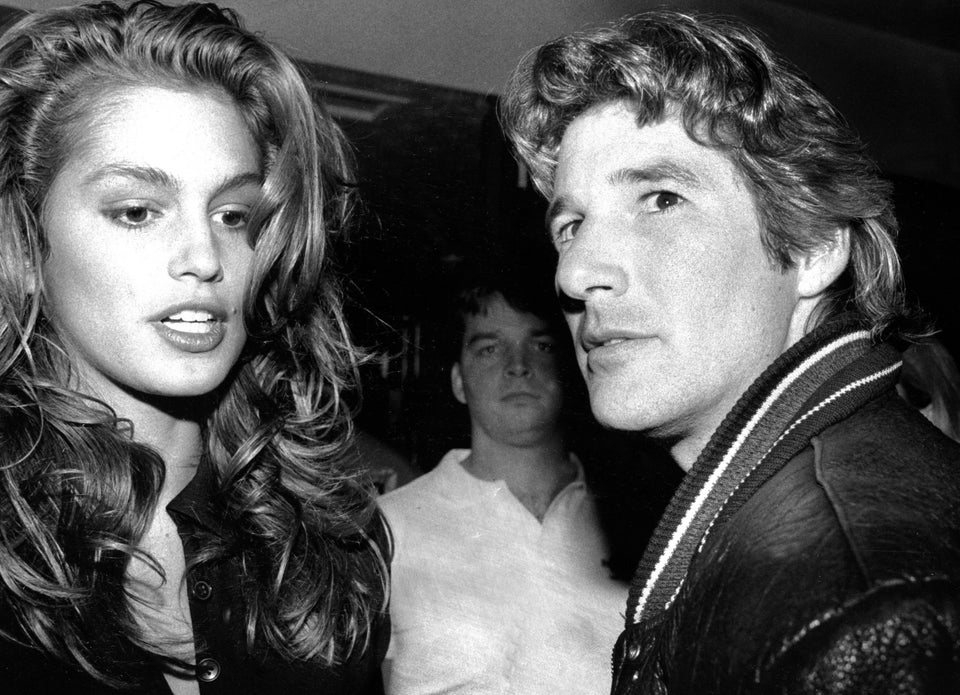 18 Former Couples You Forgot About