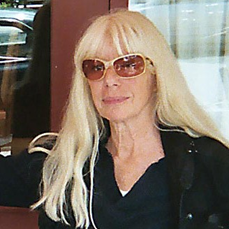 If you don't happen to win the Presidential campaign (of course, this may be improbable with your millions, I mean billions, of dollars followers), I have an offer for you.  I want you to produce my original comedy Teach Me Tonight which takes place in the early nineties in Manhattan - a storyline that is both sweet, funny, and naughty.  It even has 'quickies.'  (You do, I'm sure, remember 'quickies.') We'll be able to use all your fabulous Trump properties as scenic backdrops as we pan over the city and perhaps as a location or two, if you're willing.
Producing is not easy for it takes hard work, organization and oodles of charm - all qualities you have in spades.  Now, my male lead is a faux gay man.  I know that's not a problem for you since, I believe, at this very moment, you have yet to insult this group.  The two female leads, in their early fifties (risky character age), are really, really good looking. And what they're looking for is love, a universal desire (think global box office) and a word you use all the time.  "They all love me."   Once the film is in the can,* so to speak, distribution and marketing are the most important elements.  And I know you have the biggest cojones to negotiate the very best contract since you are the smartest -- absolutely the smartest -- deal maker in the world.  With your marketing genius, Teach Me Tonight will be a world-wide winner overnight.
Now we know, judging by all your utterances which go global within seconds, you dig a certain kind of 'solid' woman.  Thus, not to sound too egotistical, I was a very, very successful photographer and magazine writer.  I was also the first union woman still photographer in the film industry.  (I took the bastards to court on sex discrimination and, of course, won.)   Indeed, like you, I'm a risk taker.  And like so many hard-working and proud New Yorkers, I never, but never, give up.
You've also made it perfectly clear you like beautiful women, so as to not to suffer any embarrassment when we meet (For sure, we'll do a fist bump rather than shake hands.) I do have facial wrinkles but have already contacted Doris Kearns Goodwin as to what she recently did, for she looks just fantastic.   My bod is slender but think I'd better get bigger boobs since you seem to prefer busty women.  My hair is a beautiful (natural) silver blonde and there's lots of it.  (You might be envious.)  My height is only 5'5" but heels will alter that.  Oops, just remembered (to be candid): I can't wear heels due to my disability. (Sure hope my slight limp will not offend you.)  Did I mention yet I'm 78?  (Damn this ageism.) which is why I need you, Donald Trump, the most cunning ever top guy, to produce Teach Me Tonight.
If you choose to raise money (You might be busy with Middle East issues) this would be no problem since just about everyone would want to contribute $5 just to be part of A Donald Trump Production. (Would never ask you to financially back the film since this is not your MO.)
What motivates me in writing you is watching my favorite film, the original Manchurian Candidate, when Senator Johnny Iselin (James Gregory) running for President screams that 207 members of Congress are communists.  Indeed, you have not gone that far, but certainly most of your attacks have been called disgusting, scary, and disparaging to say the least--not exactly PC.  So I feel our association might be beneficial to your campaign by allowing your humor, gentleness, and emotional depth to come through.
And, on opening night, instead of the boring red carpet, we would be at The Mar-a-Lago Club in Palm Beach with only the very, very top folks in entertainment attending. Millions of fans would be waiting to see A Donald Trump Production of Teach Me Tonight, earning the best box office returns in centuries.
So may I interest you in producing-- that is, if you are not our President or, even better, if you are.
Let's cruz together to the winner's circle. 
REAL LIFE. REAL NEWS. REAL VOICES.
Help us tell more of the stories that matter from voices that too often remain unheard.