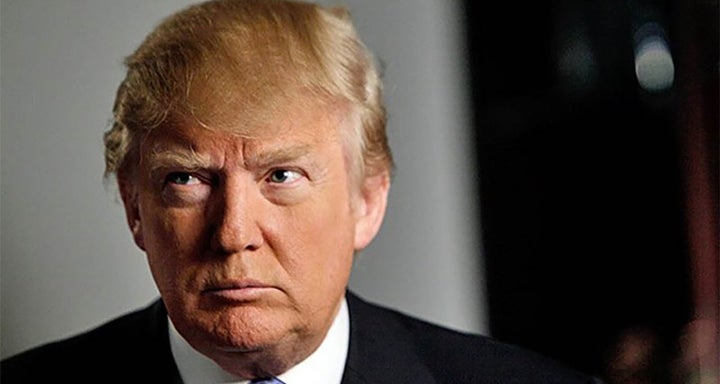 Throughout the centuries, long before your grandparents arrived from Germany and had a lot of success in the hotel and brothel business in New York, long before your mother arrived from Scotland, the Mexicans had their families here and they had named all of the Western states, rivers, valleys, mountains, and cities. The Californian architecture and the Texan cowboy, a symbol of the "authentic American" are nothing more than the result of the hybridity—like everything else—of the new Anglo-Saxon culture with the long since established Mexican one. Can you imagine one of the founding fathers coming face-to-face with a cowboy?
When your mother arrived to this country in the 1930s, half a million Mexicans were deported. The majority of them were American citizens but they had had bad luck thanks to the frustration nationwide because of the Great Depression. They were blamed for the Depression and after a while, they looked as foreign as they could be.
Your idea that the Mexicans that come here are rapists, criminals, and invaders it's nothing new and it couldn't be farther from the truth. In this country's prisons, you will find that immigrants—both legal and illegal—are underrepresented, "Immigrants in American prisons make up only one-fourth of what would be the total percentage of the immigrant population in the United States."
These people were seen as foreigners and rapists (you aren't the first person to know this) since the United States took possession (it's best to say it this way so we don't offend anyone) of half the Mexican territory in the middle of the 19th century. And as those people that were already there didn't stop speaking such an uncivilized language such as Spanish and refused to change their skin color, were persecuted, deported or simply murdered, accused of being bandits, rapists, and foreign invaders. The real Zorro was dark skinned and didn't fight against any Mexican despotism (as Johnston McCully depicted the story in order to be able to sell it to Hollywood) but instead he fought against the Anglo-Saxon invaders who took his land. Dark skinned and rebellious like Jesus, even though you see this Nazarene man always depicted as blonde haired with blue eyes and rather docile in the holy paintings.
Fortunately, Mr. Donald, the European immigrants, like your parents and wife, didn't look like foreigners. Of course, if your mother had arrived 40 years before, then maybe she would have been confused with an Irishwoman. Those people certainly did look like invaders. Besides being Catholics, they had hair just like yours, red and curly, something that disgusted the local white people, and by white people I mean those that, at one time, had been discriminated against by their Polish, Russian or Italian accents. But fortunately, immigrants learn quickly. This is what you and many other people demand, of course: that the immigrants should assimilate to this culture, instead of just integrate into it.
In a truly open and democratic society, no one ought to forget who is to be accepted or, as I understand it, the virtuous thing to do must involve integration and not assimilation. Assimilation is violence. In many societies, it's a requirement, especially in all of the societies where fascism survives in one way or another.
Mr. Trump, the creativity that you see among the businessmen and women in this country is admirable even though its importance is exaggerated and many negative aspects are forgotten: It wasn't businessmen who promoted democracy in Latin American but rather, they did just the opposite. Various successful American businesses promoted bloody Coup de Etats and supported a long list of bloody dictators.
It wasn't businessmen who developed new technology and science but amateur inventors or salaried professors instead; from the foundation of this country to the invention of the Internet, continuing with Einstein and finally, the arrival of the first man on the moon. Not to mention, the basis of the sciences—which were shaped by those horrible and uncivilized Arabs centuries before—from the numbers that we use to Algebra to algorithms and many other sciences and philosophies that are part of Western civilization today, continuing with the Europeans in the 17th century. None of these men were businessmen, of course.
It wasn't businessmen who achieved, through resistance and popular activism, almost all the progress with the civil rights that are now known today in this country, when at the time they were demonized as dangerous revolutionists and anti-Americans.
Mr. Trump, I know you don't know this so that's why I am going to tell you: a country is not a business, it's not a company. As an employer, you can hire and fire as many employees as you wish, for the simple reason that there was a State that gave an education to those people before and there will be a State later on that will be responsible for them when they are fired, with social welfare services or the police, as a worst case scenario.
You always boast about being immensely rich. I admire you for your bravery. But, if we consider what you have done starting with what you received from your parents and grandparents—money aside—it could be said that almost any businessman, any worker in this country that has started from nothing—and in many cases incurring enormous amounts of debt from his educational costs—is much more successful than you.
Mr. Trump, democracy has its own Achilles tendons. It's not the critics, as any fascist society normally considers them—it's the demagogues. The ones that beat their nationalistic breast in order to abuse the power of their own nations.
Twenty-five centuries ago, the first democratic example, Athens, took pride in welcoming foreigners; this wasn't her weakness –nor politics or morale. Athens had slaves just like your country enslaved had for a couple of centuries and in a way it continued this disgrace with undocumented workers. Athens had its demagogues: for example, Anytus, a successful businessman who convinced the rest of society, very democratically, so that they would put the thinking mind of their age to death. Socrates' downfall was questioning everything too much, for believing too little in the gods of Athens and for ruining its youth with doubts.
Popular in the Community