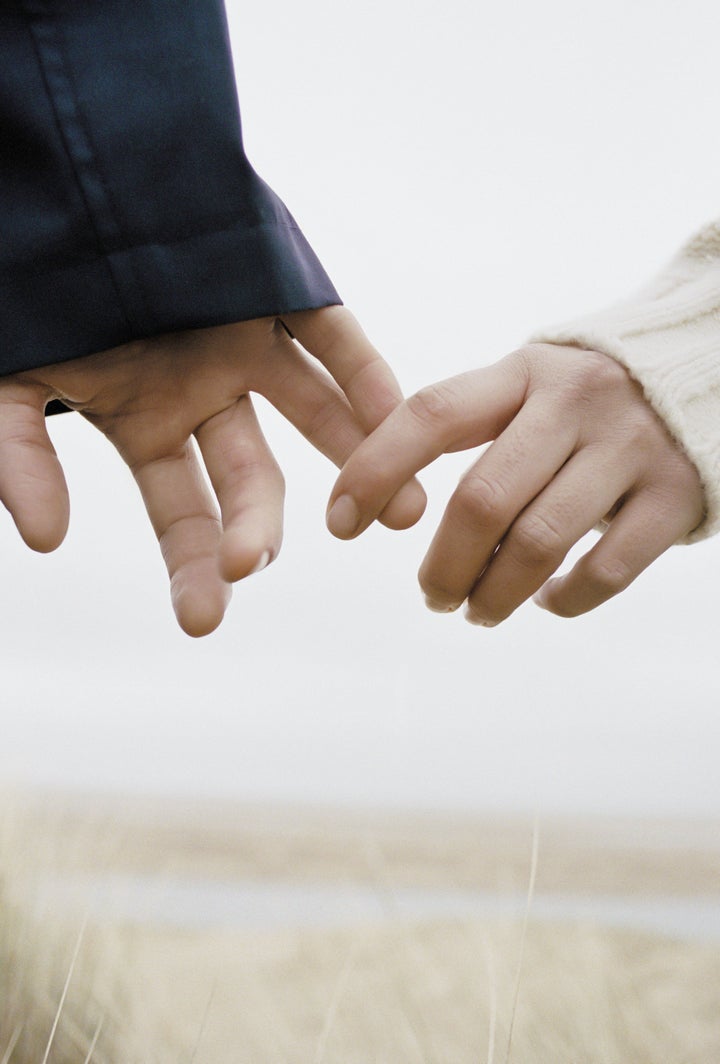 This is a love letter to my first boyfriend. The boy who wrote me notes in cobbled-together Italian and brought me daisies for Valentine's Day. The boy who loved me with a wide-open heart, despite my innate teenage weirdness. The boy who gave me a model for the right kind of relationship. You were 16 and I was just 14, but you held my hand, and talked to me, and were never afraid of your feelings. You should know I've measured everyone else against you, and so few have reached the bar.
This is a love letter to the boy whose kiss I'll never forget. The boy who held me back, gently, in the art studio where we worked, to kiss me. The most passionate kiss I'd ever felt. When you walked away, my knees buckled. Really, they did -- I don't think you knew that. You taught me about passion, about lust, about devastating heartbreak. I thought I'd be lost without you. You showed me that, instead, I could be absolutely, completely fine.
This is a love letter to the boy whose heart I broke. You hurt me too, but years later and out of revenge. I should never have wronged you; in fact, I shouldn't have left you at all. We weren't finished. This is an apology for not trusting you, for thinking you had bad intentions, for giving up. You flew across the country to surprise me. You slept in a tiny single bed in my dorm room. You watched "The Vagina Monologues" just because I was in it, for god's sake. You taught me about goodness, and trust, and the value of spontaneity. You taught me what it feels like to break up with someone and know it was a mistake. I never made that mistake again.
This is a love letter to a boy who loves me now, but didn't love me 10 years ago. We were so wrong for each other -- you wanted a playmate and I wanted a partner -- and you knew that but I didn't. Now you're one of my best friends. The other day you cried because you're so proud of me. Thank you. Thank you for teaching me that a relationship can be rebuilt even after the romance goes away. It took us a couple of years, but we got there. Thank you for being a terrible boyfriend and a wonderful friend.
This is a love letter to the best girl in the world. The girl I asked to be my wife. The girl who showed me a kind of love that endures. I did a bad job of ending our relationship, and I'm sorry. You were there when I stayed up all night, shaking, in so much pain because my friend had gone missing. You did support me, even though I said you didn't. You were tender and you let me grieve. Thank you for teaching me about commitment, and being a real partner, and building a life with someone. We both know now we were an imperfect couple, but I'm grateful for you. I adore you.
This is a love letter to my husband. The man I'll be with forever. The man I can love because of everyone else who has ever loved me. Everyone else who has ever loved me well and loved me badly. To my husband, who kisses me hello and goodbye every day. Who will talk out any problem. Who will make sacrifices. Who will grab me in the living room to swing dance for no reason. You are the man who not only reached the bar but passed it. My best friend. The man I'll never let myself lose. The man I'm so very glad I married. This is a love letter to you.