As we approach your 14th birthday, it is with great trepidation and anxiety that I write this letter to you. I am so proud of the young lady you have become, but I feel I am fighting against the clock to instill in you the life lessons I hold so dear. With only four years remaining until you're off to college, my intention is for this letter to serve as a tangible reference as you begin your journey into young adulthood.
As you read this, I'd like you to keep in mind these words: "I am a gift. I am a princess. I am royalty." These words are more than an affirmation. They are indeed fact. As little girls we indulge in delightful fantasies that we are already fairytale princesses.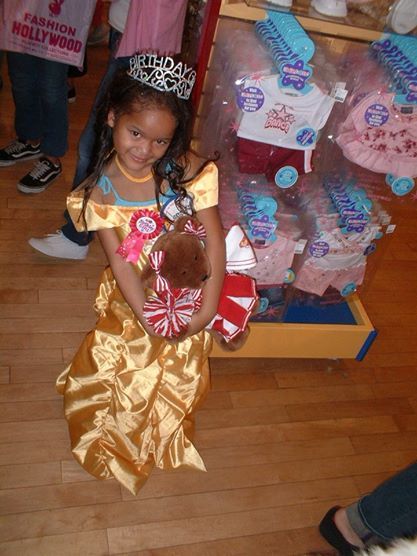 However, as we mature and absorb society's standards, our mindsets change and we become somewhat ashamed that we ever thought ourselves special or extraordinary.
The differences between what I faced when I turned 14 and what you face today bring me such disquietude. You see, in my formative years, there was no social media, no twerking videos, no Basketball Wives, no Sharkeisha, no WorldStarHipHop, no Instagram models, no Tinder, no texting. We did not have sex tapes propelling women to instant stardom or elevating them to role-model status.
That said, please know that I am not persecuting your generation. I only want to emphasize that regardless of what you may be exposed to, you, my dear, are still indeed a princess. When you think of yourself as royalty, what is commonplace will fall beneath your majestic stature. My utmost desire is for you to establish your independence, for you to be covered in the love of your Creator, and for you to understand that the future and all that it holds has been predestined for you -- and that includes the prince of your dreams.
Aha! Dating. Yes, I know, this is the part you've been waiting for, especially if you're a hopeless romantic. I thought of you when, thumbing through YouTube videos, I stumbled upon a proposal video that stands above all others, aptly titled "Kingdom Proposal." It starts out like a motion picture trailer. The story introduces Stephon Chaney as the protagonist who, after living a secular existence for much of his young adult life, gave his life to God. For doing so, he was blessed with meeting Christina Segarra. As the introduction plays, the audience is treated to Stephon's testimony, which reveals all that Christina means to him. Fade to black. We transition to the present day and find ourselves at the One Lens Film Festival of One Church International. Christina is seated in the audience, watching the trailer. She is overwhelmed with joy as she watches Stephon take a stage microphone and proclaim, "Let's make a movie, Christina." She then joins him down front for those last four words: "Will you marry me?"
This was certainly a fairytale, and Christina was a modern-day princess. I was so entranced that I reached out to her for inspiration. Her statement to young girls is simply this:
All young women are royalty, and we all deserve that moment when our prince appears, asking for our hand in marriage. Stephon and I saved ourselves for each other, something uncommon in today's society. The reward in knowing the person whom God has designed for me is truly a blessing.
I should note that this is not your typical iPhone-filmed engagement. Hollywood director Ronny Law created "Kingdom Proposal." Can you imagine what else her prince has in store? This is just the beginning of their tale.
You see, my dear, you truly reap what you sow, so with that I say this: Sow unto yourself. Hold true to your values and virtue. Your future is brighter than any fairytale!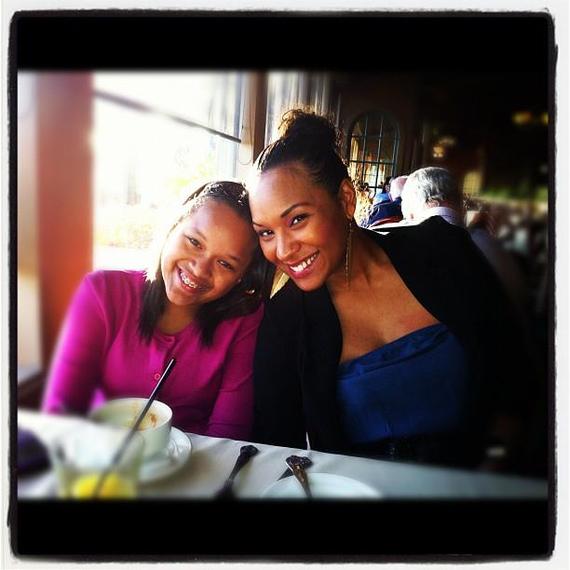 REAL LIFE. REAL NEWS. REAL VOICES.
Help us tell more of the stories that matter from voices that too often remain unheard.