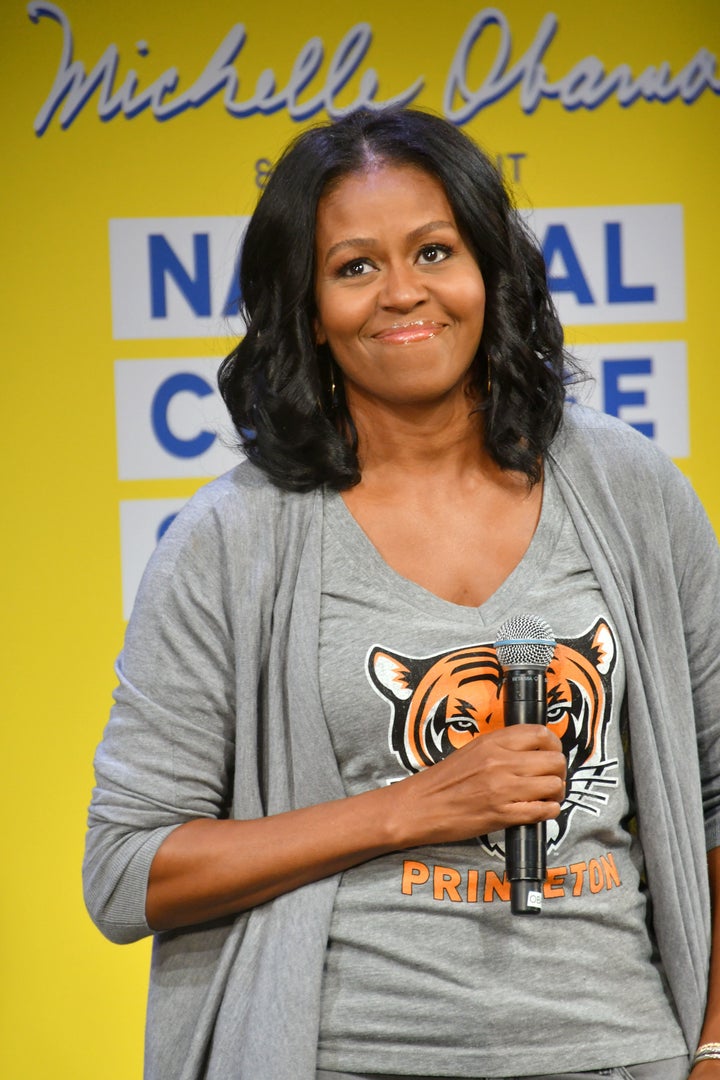 You are the quintessence of what a black girl is capable of doing when she defines and claims her dreams. I've looked to you as a beacon of hope since I had the privilege of turning thirteen years old the year my president—my first black president—was elected to one of the most powerful offices in the world.
I didn't live through slavery. I didn't live through Jim Crow. I didn't live through the Civil Rights Movement. But the day Barack was elected, your collective presence in the oval office beamed through my veins the way it did for my grandfather, who walked alongside Dr. King, with fear that our nation was hopeless.
I made it through thirteen years on this earth as a member of three marginalized groups—I'm black, queer and female. These thirteen years did not come without pain or struggle, but I had the privilege to grow up and see you and Barack, highly-educated and highly-qualified people who looked like me, achieve what only white men had the privilege to obtain for 219 years. We are by no means a post-racial society, but for the first time in my life, I turned on the television screen to see persistent positive representations of me in a paramount position of power.
I can't even describe how much you have driven me to strive for excellence. You became, and still are, my standard. When I was asked to deliver the graduation speech for the Rites of Passage Ceremony at Rutgers University on May 11, all I could do was wonder what I could possibly say to the Black and Latinx community at Rutgers that would be impactful and memorable. But then, I thought of you, Michelle Obama, my "mind mentor." So, I rewatched many of the speeches that you #blessed us with over the course of eight years. I attempted to craft a message that would truly resonate with my classmates, faculty and staff in a way that your 23 graduation speeches resonated with me before I even earned my cap and gown.
I was so overwhelmed with joy when people compared my presentation style with that of yours, my first lady. I could never rightfully accept this type of compliment from anyone. You're my idol. I wouldn't dare compare myself to you, but the more I revisited your 23 graduation speeches, the more I realized just how much we have in common. In my speech, I mentioned that one should never praise opportunities; rather we should celebrate equal access to them. You have shown me time and time again that you share the same belief.
Your unprecedented legacy is not limited to your history-claiming title of our nation's first black first lady, and you did not just bless us with her intelligence, grace and elegance. The core of your efforts was—and is—a message about our country's ever-lasting inequities against race, gender, sexuality and class. You became an American voice of hope and access. Access to equal and quality education. Access to quality nutrition. Access to healthcare. Access to opportunities.
What made you such an impactful leader was your unwavering commitment to authenticity in pursuit of these efforts. You were genuine, and you planted the seeds necessary to help our nation thrive. Without a reflection of you, and strong women like you who exude #blackgirlmagic on a daily basis, millions of little girls of color are subject to and limited by stereotypical and negative representations that put us all in one box. Without a reflection of you, my thirteen-year-old self wouldn't have known what was—and what is—possible. This type of legacy is all I could ever ask for. What drives me to wake up everyday is my commitment to bridging the gap of access, just like you, my first lady.
I cannot be a victim of my circumstances. I cannot let heteropatriarchy defeat me. I cannot let misogyny defeat me. I cannot let queerphobia defeat me. I cannot let racism defeat me. I cannot let ageism defeat me. And I cannot just lean in. I must follow your lead by your example. I must be genuine. I must be kind. I must be knowledgeable. I must be enlightened. I must empathetic. I must be passionate. I must be tenacious. I must be resilient. I must be unapologetic. I must be fearless. I must be like you, my first lady. I must be me.
An Unapologetic Black Girl Empowered by Your Legacy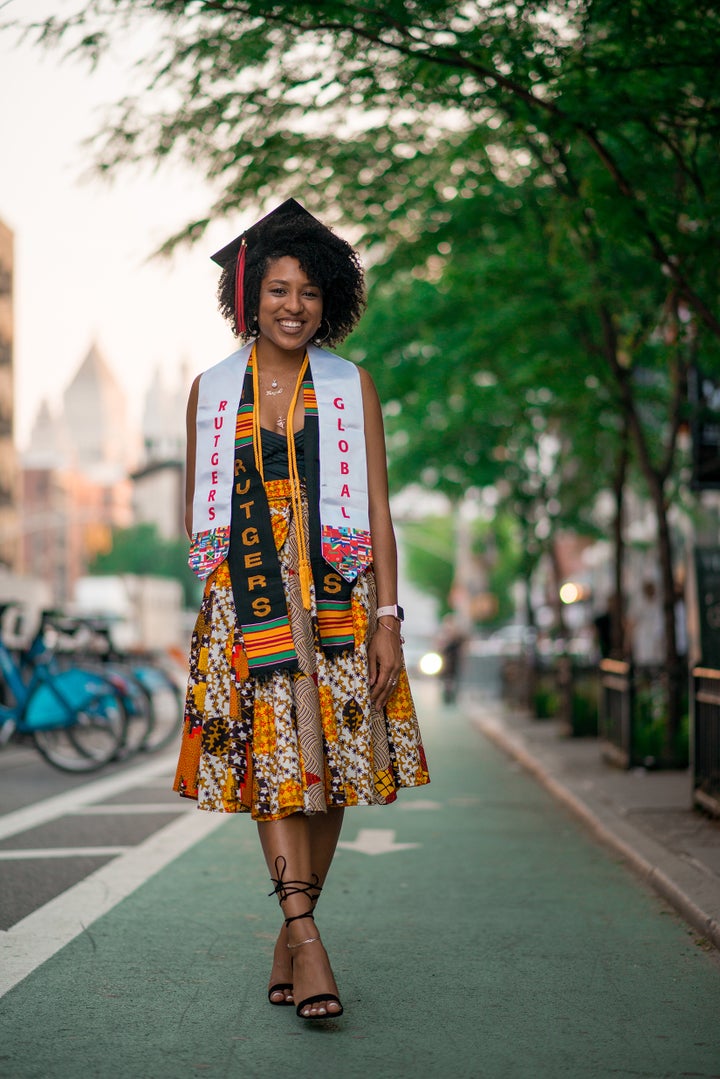 REAL LIFE. REAL NEWS. REAL VOICES.
Help us tell more of the stories that matter from voices that too often remain unheard.