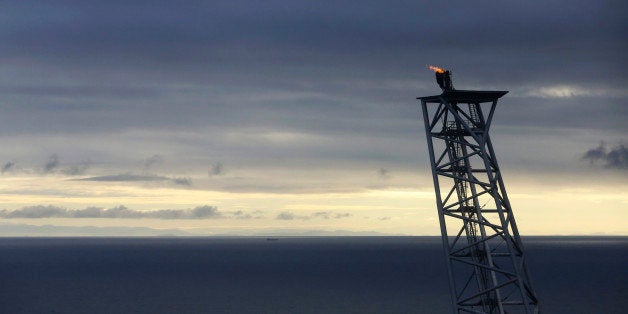 Dear Prime Minister Erna Solberg,
In a few days it will be my great pleasure to visit Norway, meet Norwegian friends, and participate in a climate conference in Oslo. I hold Norway and its citizens in high regard and I have visited several times because Norway is strategically poised to play an important role in the fight to avert catastrophic climate change. I appreciate your continued leadership in rainforest protection and the fact that you have pledged ambitious emissions reduction targets ahead of the Paris COP21 climate meetings.
However, at the Oslo climate conference and a following meeting in Brussels I will make clear that these actions are negated and overwhelmed by Norway's continued push to exploit more Arctic oil. The decision to license further oil extraction in the Barents Sea, if executed, gives oil companies access to enormous reserves of oil and gas in the very ecosystems most vulnerable to climate change. Science shows that we must leave these resources in the ground or consign our children and grandchildren to a dismal future on a planet that will become less and less habitable and governable.
What Norway chooses to do in the Arctic can have a massive effect -- for better or worse. We still have a small window of opportunity to avoid climate tipping points and stabilize the climate, but not if the race to exploit Arctic oil reserves continues unchecked.
Prime Minister Solberg, proceeding with the 23rd licensing round would group your country amongst the world's most unrelenting contributors to fossil fuel business-as-usual, making Norway party to the greatest intergenerational injustice ever committed. This is utterly at odds with your government's other efforts toward responsible stewardship of our common future.
Given our understanding that your government, supported by a parliamentary majority, is planning to continue these actions, I will be meeting with Norwegian citizens, organizations and lawyers who are planning a lawsuit to stop this reckless disregard of the rights of young people. The objective will be to stop Arctic oil exploration, if permits for the 23rd licensing round are handed out. My role in this lawsuit would be that of expert witness for the plaintiffs. As a scientist, it is my duty to testify to the enormity of the danger humanity faces, if we do not wean ourselves of our fossil fuel addiction.
Issues at stake here go beyond national borders, but each country has its own laws. The potential lawsuit in Norway, I am told, would be based on article 112 of the Norwegian constitution. I find it an inspiring piece of legislation, one that embodies the Norwegian people's love of nature and long-standing commitment to environmental stewardship. One line strikes me as particularly powerful: "Natural resources should be managed on the basis of comprehensive long-term considerations whereby this right will be safeguarded for future generations as well."
I am not a lawyer, but as a climate scientist I find continued Arctic oil exploration to be clearly at odds with the well-being of future generations. For this reason, Prime Minister Solberg, I urge your government to re-examine the basis of your current course in light of the planetary boundaries we are close to breaching -- and rescind the 23rd licensing round.
As a grandfather, I urge you to consider our common future, giving it more weight than shortsighted extension of your country's dependence on oil. Norway has know-how and technology to become a major economic player in the sustainable low-carbon world of the future. Such a world cannot be attained if Arctic oil reserves are extracted and burned. Leaving Norway's share of these resources untouched is an act of leadership that would resound around the world and in history.

James Hansen, Adjunct Professor
Columbia University Earth Institute, USA
Related
Popular in the Community