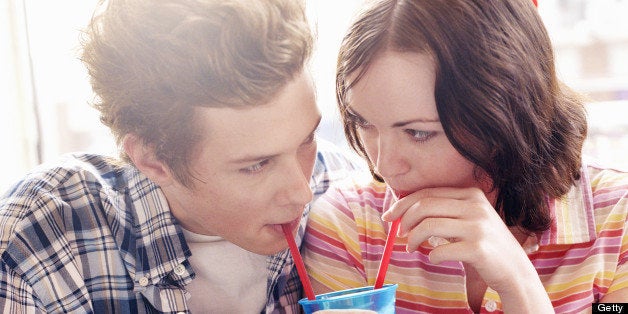 This is one of the most difficult articles that I've written to date. In fact, before I get to the heart of the matter, I must thank my colleague, Penelope Neckowitz, PhD, who practices in Chadds Ford, PA. and specializes in dealing with relationship issues. She lent me an ear and gave me heartfelt and critical feedback before I put pen to paper. Thank you, Dr. Neckowitz.
We would be doing our teen daughters a disservice if we didn't teach them about the magic of connections, dating and relationships. Similarly, we would be doing them an equal disservice if we didn't teach them about the pitfalls and possible heartbreak that they will face if relationships are mismanaged.
1. Girls, keep in mind that all throughout your life, you will strive for connection, particularly in opposite sex relationships. It is in high school that you will begin this journey. First, I want to suggest that you start to define your own passions and interests before pursuing young men. You need to have a core. You will be much happier, radiant and even desirable if you have your own set of interests. You will also have a set of interests to return to if relationships go awry.
2. Just as you get scared of the boys if they become obsessive, they, too, become scared if you become obsessive. You do not need to text, call and speak constantly. All relationships need some space. Look at the best of the relationships around you. They are the ones where each person gives the other space.
3. Let's talk about jealousy, which is hands-down a definite relationship killer. Look, if a guy doesn't want to be with you then maybe, just maybe, you two are not ready or right for each other. Don't lose your mind. The same high school junior who asks someone else to the prom could very well pursue you years later.
4. Don't expect sex to solidify a young relationship. It might be quite wonderful, disappointing or even disastrous in terms of expectations. If you do go that route, do it for the right reasons, not because you want to lose your virginity or make your relationship status a Facebook issue but because you want to explore your femininity and sexuality. Use protection.
5. Enjoy the relationships while they are sending you over the moon. Of course, there is joy in being desired and pursued. When and if the relationship goes sour, talk about it to trusted adults and friends. Do not move hastily into the next relationship. Each failed relationship is an opportunity to learn about yourself as a woman and as a partner in a relationship.
Good luck. Expect both joy and tears. Know that you are in good and plentiful company among your peers in wanting human connection.
There will be a part two of this article coming soon. The next one will be an open letter to our teen boys about relationships. I have always felt that teen boys are woefully neglected when it comes to being taught about relationships.
Related