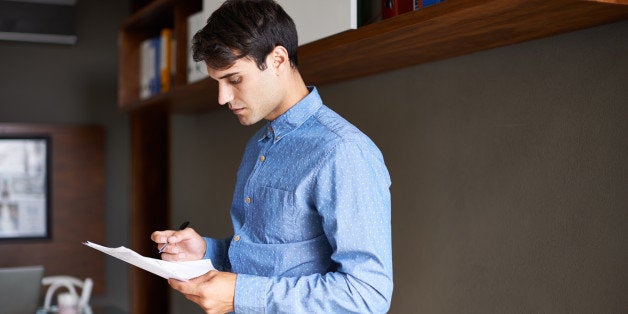 I heard that life was tough for you as a youngster. You buried your true feelings and identity in the closet. Every single time you felt ready to sing a Madonna, Whitney Houston, or Celine Dion song out in public, you closed your heart off to please your friends, family, and peers so you wouldn't get teased.
I know how tough that is, to turn off your heart and soul. This feels worse than getting an F on a mid term paper because you know authentic self expression and a boyfriend is all you really wanted.
Sensitive, shy, or insecure. These feelings felt normal, but you knew you were capable of being yourself if you were just given the space.
That's why kids like you and I resorted to places where we felt accepted: acting classes, the art studio, the library, or our rooms where we could express our feelings of love, acceptance, and perhaps a hint of pride as permitted.
You excelled at hiding your feelings, because the alternative was frightening. Bullies mocked, picked, and poked fingers at you. Maybe they gave you a swirly in the bathroom if they ever got away with bloody murder.
Life was pretty shitty, but you were so strong to keep your cool and put on your game face to appease the people who shame gay men. You were strong and exuded fake confidence, you made everyone laugh with your sarcasm and fake happiness.
Then the moments when anxiety, shame, and humiliation bubbled to the top of the stratosphere, you strengthened and rehearsed your scripts to come off as a strong and straight. Some days just felt virtually impossible to be an imposter.
I hear you, my friend. It was tough. And now, I have a message for you:
You made it. You're here, and you're alive.
Sure, there's gonna be bullies who say the meanest of words and take out their physical anger on other people when they can't control their temper. But that's their problem, and you don't have to let these bullies get the best of you. Instead, let's have compassion for them because they're hurting inside and we know what it's like to hurt.
Now back to you, because you're the center of the universe in this moment and I care about you.
I'm so proud of how far you've come, to be here, right now, in the present moment. You're breathing, you're able to read this letter, and recognize that you're a survivor of your past. You've been through some tough stuff and it's been a helluva ride. You've had good days and you've had bad days.
But now you have this grand opportunity to take your experiences and learn from both the positive and negative side effects.
I'm a sensitive gay man myself, and I've been bullied. I've had days where I want to hide out from the world because it seems unbearable and just way too challenging to deal with the shame and guilt that comes with being a sensitive gay man. I understand where you've been because I've been there too.
Today's a beautiful day because I'm here to tell you that everything is ok and you're perfect just the way you are.
But if you want to remain in a place of inner happiness and contentment, I want to encourage you to practice a few skills and strategies to keep you in the flow of joy and peace.
Here are a few specific recommendations I have for you... promise you'll listen?
First: Speak words of love and kindness to both other people and to yourself. "Hey, I did a good job today." "I'm so proud of you for trying." Don't get down on yourself for not being perfect because perfection is never going to happen, no matter how much you try. It's just not, so stop be a bully to yourself and start being your best friend. The most important relationship you'll have in your life is the relationship you have with yourself. Embrace yourself with the love and kindness that you deserve. This is your time to take it and own it.
Second: Surround yourself with supportive people who understand you and your unique perspective. I recently received an email from an anti-gay support group who said they feel sorry for me because I choose to be a homosexual and help other gay men love and accept themselves unconditionally. Unfortunately, they'll never understand my perspective and that's ok because I have the choice to surround myself with people who make me feel special and loved. You can do the same. You can ignore the ignorant haters and surround yourself with people who nourish your heart and soul.
Third: Become an advocate for a cause or project you genuinely care about. I tried to force myself to become a perfect actor and performer for most of my life, but it got to the point where I was sick and tired of the rejection and physical pain. I wanted to make a meaningful impact on people's lives, which is why I decided to become a writer and educator. I believe that all gay men deserve to live with peace, happiness and joy which is why I pour my heart and soul into these Huffington Post articles and everything else I create for my readers at Your Success Launch. It's my mission and pleasure to serve and give. So ask yourself, what do you care about? How do you want to give back and be of service to others?
Lastly: Believe in yourself and know you can do anything that you put your mind to. Sometimes you don't believe in yourself because there's a resistance toward your deepest desires. Maybe you want to love yourself unconditionally, maybe you're sick and tired of wanting to be perfect, Johnny-on-the-spot all the time. Believing in yourself is not just about accomplishing goals. It's about living in a state of peace and inner contentment that serves your deepest happiness and satisfaction. It's the feeling that go along with getting what you want.
If you made it this far in my letter to you, I want to take this opportunity to thank you. I know it's not always easy, but rest assured that you always have the support from people like me even though we may have never met in person.
Sometimes the most profound moments of connection and love happen when you let go of expectations. When you let go of the expectations to stand up to bullies and the people who don't believe in you, rest assured that you have the power to return back a space of inner peace.
Peace is the stillness that occurs when you allow yourself to lean into a place of quiet, clarity, and calm. This place is sacred. Being in this spaces allows you to heal and grow into the strongest, most compassionate version of yourself, no matter what the bullies did to you in the past. That is loving kindness at it's finest, and I'm confident you have the strength to arrive there sooner than you think.
Peace, love, and an abundance of gratitude.
Calling all HuffPost superfans!
Sign up for membership to become a founding member and help shape HuffPost's next chapter