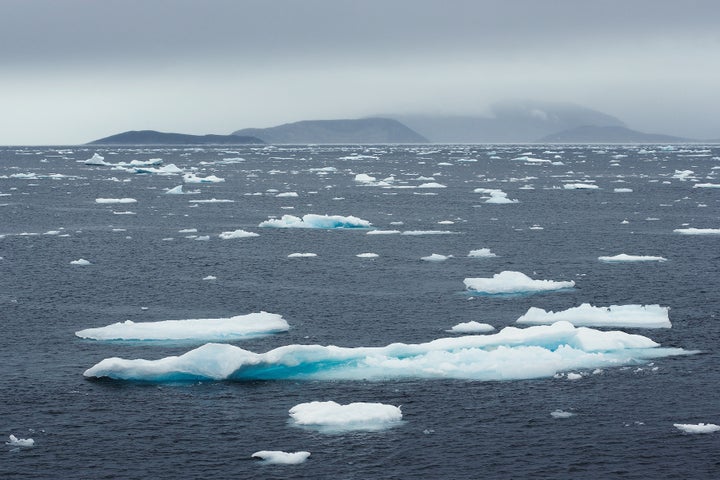 UPDATE: At 6:30 CT on May 7, State Farm announced on their Facebook page that they were severing all ties with the Heartland Institute. "State Farm is ending its association with the Heartland Institute," the insurance company stated. "This is because of a recent billboard campaign launched by the Institute." Count that as a win for mainstream science and civility.
Climate science professor Scott Mandia has been insured by State Farm Insurance for 21 years, but when he read that State Farm has apparently given hundreds of thousands of dollars (PDF) to climate denial propaganda outfit The Heartland Institute, he began to question his loyalty to the company.
Last week, Heartland rolled out a hate-oriented billboard campaign that compared scientists, science organizations, and federal agencies who acknowledge that science suggests human behavior is warming the planet to "murderers and madmen" like Charles Manson and Osama bin Laden.
After a nationwide public outcry, Heartland discontinued the offensive billboard campaign, but Heartland president Joe Bast refused to issue an apology.
The whole episode prompted Mandia to wonder why State Farm would support an apparent anti-science hate group like the Heartland Institute. He wrote State Farm the following letter, and gave me permission to publish it here.
What do you think? Should mainstream corporations give money to groups like Heartland that deny mainstream science?
As per a recent conversation with Tony Ardise, my State Farm agent, I provided him two weeks' notice that I intend to cancel all of my policies with State Farm Insurance because of its support of Heartland Institute. I have been a loyal customer for over 21 years and currently send almost $4,500 per year to State Farm. I do not wish my money to be sent to Heartland Institute -- a group that recently compared climate scientists and those concerned about climate change to "murderers, tyrants, and madmen" such as Ted Kaczynski (Unabomber), Charles Manson, Fidel Castro, and Osama bin Laden. Although Heartland stated that they will remove the public billboards, their official statement offers no apologies. It is obvious that the billboards represent Heartland's true feelings.
This indefensible and un-American assault on climate science is just the latest attempt by Heartland to discourage action on climate change, but there is a long history. As has been widely reported in mainstream media, Heartland Institute has been leading the charge for years to confuse our policymakers, the general public, and our school children about well-understood climate change science.
The United States National Academy of Sciences tells us that the climate is warming, humans are responsible, and that this behavior is increasing risks across a broad spectrum of society. Every international academy of science agrees and recent studies show that 97-98% of publishing experts concur.
Who else is concerned? Military and intelligence experts warn that climate-induced crises could topple governments, feed terrorist movements or destabilize entire regions and health officials warn us that climate change could be the biggest global health threat of the 21st century. These are experts who are warning us of a serious problem. We need to listen to these experts and not to Heartland Institute.
State Farm states: "We're working with organizations all across the country -- organizations like the Institute for Business and Home Safety (IBHS), Insurance Institute for Highway Safety (IIHS) and Protecting America - to help protect you and your family from the human injuries, property destruction, and financial impact that can result from natural disasters." Climate change has been shown to have increased the frequency and intensity of droughts, fires, heat waves, and floods. Along with sea level rise, these types of disasters have already cost your industry many billions of dollars according to financial experts. I find it quite disturbing that State Farm would send money to a group that is clearly hurting its bottom line. Would the American Lung Association send money to Philip Morris?
General Motors and AT&T have publicly stated they will no longer fund Heartland Institute. State Farm should immediately do the same. If so, I will remain a loyal customer. Otherwise, I will take my business elsewhere.
Mandia is Professor of Physical Sciences at Suffolk County Community College, Long Island, NY, and has been teaching weather and climate course for 25 years. Mandia is a co-founder of the Climate Science Rapid Response Team whose mission is to connect journalists and lawmakers with climate scientists. Mandia also co-founded the Climate Science Legal Defense Fund to protect climate scientists from politically-motivated legal challenges.
Popular in the Community