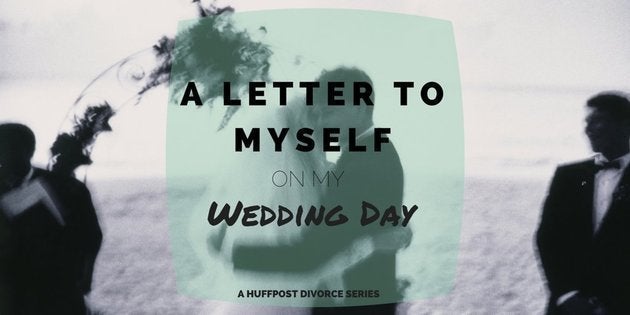 In September 2011, Shelley Cameron tied the knot in a yacht ceremony in Newport Beach. She was 24 years old. Just under four years later, her husband asked for a divorce.
Below, a now-divorced, 28-year-old Shelley writes a letter to the hopeful bride she was on her wedding day.
Dear 24-year-old me,
Here you are, a doe-eyed, glowing bride surrounded by best friends and family. Today is your wedding day and you couldn't look or feel more beautiful.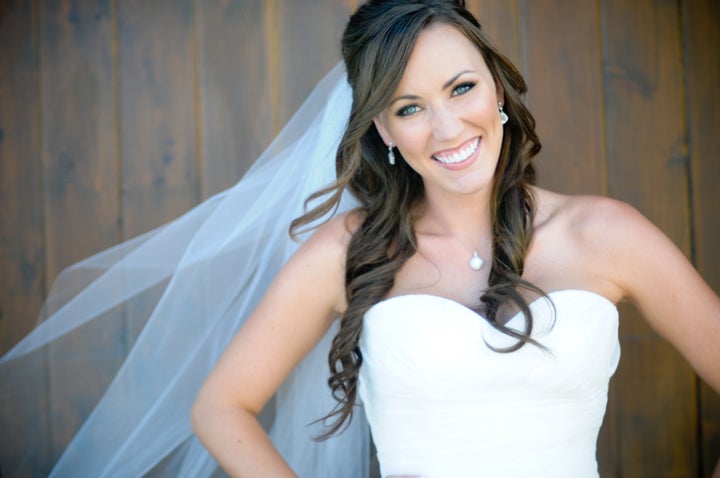 It's pretty crazy to see you getting pampered and writing your vows because the Shelley just a couple of years ago would have said she was going to grow old in the event planning world and live solo with a Golden Retriever as a roomie. Yet here you are, about to marry your best friend and partner in crime.
You never grew up as one of those little girls dreaming of the day you'd be married; instead, you wore soccer cleats and volleyball knee pads year-round and chose to see the world alone instead of investing in a relationship. But when you met your soon-to-be other half, all of that changed. You both were inseparable, adventurous and fell in love the moment you locked eyes that summer day with the wind blowing through your hair in your Jeep. Like the wind, that summer of 2009 flew by and by the fall of 2011, you were getting married.
Marriage itself is hard. Like, really hard. You've never been the best communicator or the first to apologize. Luckily, your husband always brought that out of you. You were going to grow old together and be the mother of his children so you had no choice but to work it out.
Things didn't work out, though. When the tough got going, you both got going… in different directions. You started chasing different dreams, making separate groups of friends, participating in different hobbies and activities, and eventually, all of that took its toll and created a void in your marriage.
But then you both started to do some things together again, went on a few trips together and things were better, for now. During that time, you got pregnant. Oops, that certainly wasn't planned. Just like marriage, this new path certainly has its ups and downs, and eventually you will learn that different ideas of parenthood will be your biggest challenge yet.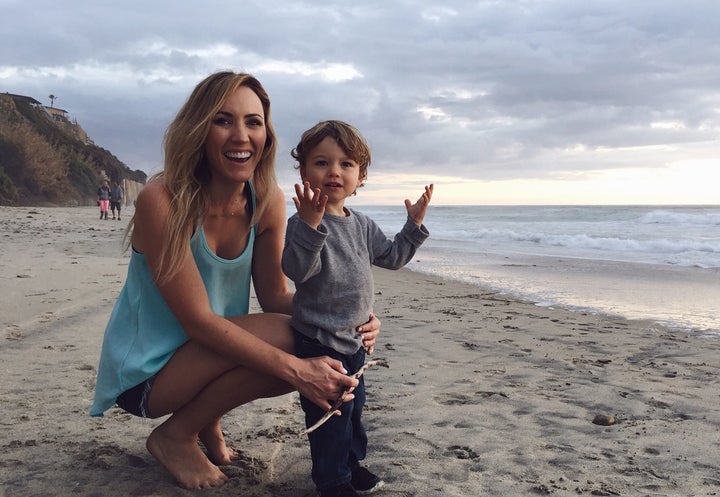 You'll never forget the day you were told that your marriage was over. He wasn't in love with you anymore. You tried to beg and plead and fight for your son and the "normal" family unit, but it was clear there was no going back.
It was both of your faults that you ended up here at this crossroad. You could have done things differently, maybe loosened up a bit, but you were a first time mom with a husband who traveled a lot, so you adapted to the ways of parenting that felt right and did the best you could, following your mothering instincts.
At times, you will feel so ashamed of having the title 'divorced' on legal paperwork or having it brought up in conversation. You will feel misunderstood, judged and lonely. But all of that is normal; please remember you are never truly alone. You're going to have a hard time staying strong and an even harder time remembering you are beautiful, inside and out. Don't forget to lean on people when you need them, ask for help when you need it and get back to doing the things that make you feel alive.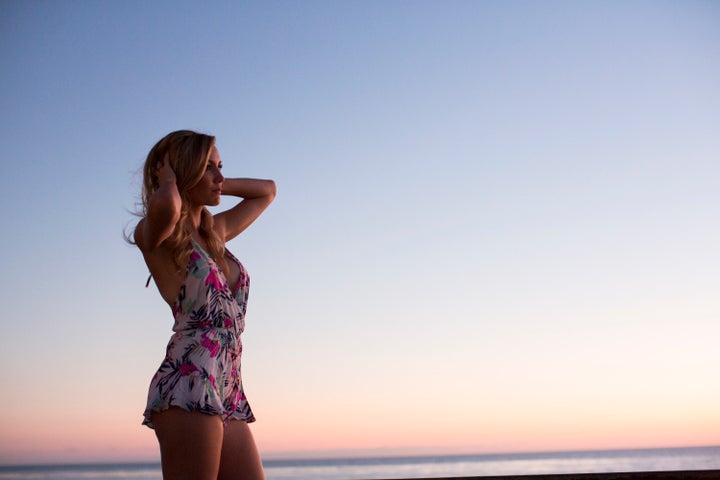 The separation and divorce process will call for rounds of mediation, puddles of tears, hundreds of phone calls and texts with your best friend and sister and thousands of replays of Katy Perry's 'By the Grace of God.' I promise you'll eventually start eating a balanced diet again, enjoying the peace found living by the ocean and find yourself all over again -- and fall in love with yourself and your new life. It's going to be so hard. But you are strong, you are beautiful, and you are worthy of being loved. Don't you ever, ever forget that along this new journey.
Nearly 29-year-old Shelley