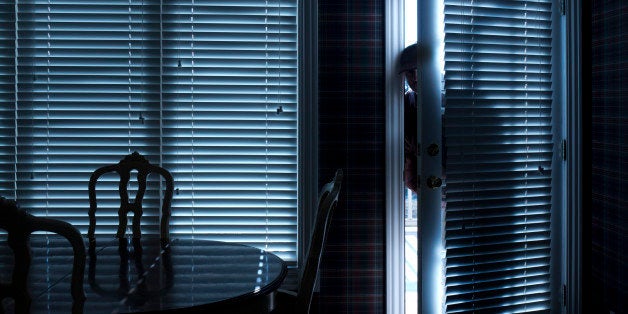 You tore off the lights my children had hung to bid welcome to the faeries who live in the forest behind our house. They worked for two whole years to make perfect the garden you tramped through. They hammered in the little fence that enclosed their very own vegetable garden. In summer you'd see tomatoes and beets and nasturtiums that they'd enter into the local harvest fair within that little gated enclosure, the one you forcibly removed from the ground to make your own.
They used to like to fill the feeders and watch the birds sit and eat and preen themselves in the birdbath they saved up for. A real antique one! "Nineteenf centree!" as my 4-year-old would say. I hope you find a nice place for that bird bath in your own yard. To be fair, it was very old and heavy, and I always worried that it might one day fall on one of them while they admired their childlike reflections in the tiny pool.
My youngest always ended up filling it with mud and she'd giggle forever while we sat there as the storms rolled in, or while having a cup of tea in the evening as we watched fireflies descend upon the corn fields. We'd all sit at our little table, your little table, on the scrolled chairs which saw us move from place to place during our hard times.
You left their bikes. Thanks for that. You took the grill. I didn't like it much anyway.
You probably don't know this, but, like you, we've seen our share of desperate moments. We know what it's like to have hungry days and nights, sometimes without electricity or jobs. The beautiful home you got acquainted with saw us through 10 years of ups-and-downs and provided a safe place for three children. Children who believe in good and right and, of course, faeries.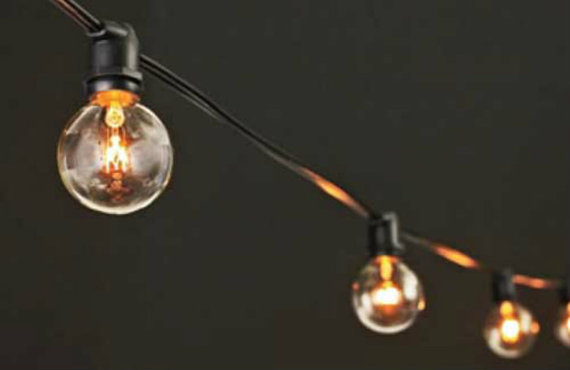 I used to go without food so they could eat. During the economic downturn, when we were both out of work, I would haul out my great-grandfather's special keepsakes onto the front lawn in hopes to make enough money to buy groceries. Sometimes I think about how I wish I still had his smoking stand or chair, but I know when I sold them that they were going to a good home.
I wish I could say the same about the things you stole from the chest of drawers that was immediately in front of the window you smashed in to enter our house. My partner's childhood trains, ones that meant so much that are gone now. A special old architectural model he had hoped to one day fix for the local museum. A signed hockey puck, the only gift I have, had, that my father had given me so long ago. Sentimental things. Things we wanted keep for a while. Maybe make the decision of when to say goodbye ourselves.
I suspect you decided to pay a visit because you realized that we had just put the house up for sale. There were pictures online. It looked nice. You probably don't know this, but we really don't want to sell it. It means a lot to us, the house.
All the things you see inside we worked ever so hard for. From the furniture to the floors and walls. We did it all ourselves. It means a lot. Like the old folk art houses you took. The German kas you ripped open. The silly Victorian cup for mustachioed gentlemen that my 10-year-old bought with his pocket money and cherished. You know, the one you took from inside the kas. Do you have a mustache?
It doesn't matter, I suspect. You: suspect. Ha. Because we'll probably never meet.
And, you'll probably never realize that we're selling the house in order to downsize so we can save more and give our kids a bright future. They were sad when they first learned our intentions, but they're coming around to the idea. They understand how important it is to work hard for what you have and to always stay within your means -- aside from the 4-year-old, of course. She's still small and fragile, she doesn't understand the complexities of adult decision-making. She doesn't understand why you stole her tiny pink, plastic wading pool.
I'll admit I've spent most of my thinking time thinking that you and I are incredibly different. But I'm sure that's not entirely true. For example, I'm quite notorious for leaving my drawers slightly open after removing a piece of clothing. Most of the time a lone bra strap or pant leg is in a visible escape position. It drives my partner crazy. It drives me crazy, too, when someone leaves my draws in that fashion.
See, my first clue that something was amiss was when we pulled into the house and I did what I always do: curl up on my bed and just enjoy the peace of the moment as the children run through the halls and scream and laugh. But my drawers were open. I closed them before I left the other day because of the showing. I remembered having to consciously remember to do it.
I consider myself lucky you didn't take the beautiful porcelain rose I had tucked away in my drawer. The one that was on the side of my beloved grandmother's coffin. I checked for that first because she was ever so special to me. And I lost her last year, during one of our many hard moments. After her death I cried a lot of tears into a tea towel that belonged to her, that smelled of her, that you surprisingly took with you.
Did you like her smell too? I don't blame you. She was lovely. I know I'll never know, but I do hope that you didn't just throw it carelessly into the laundry bags you filled with my clothing and shoes. Those shoes I hadn't worn yet caught your eye I can tell. Because they aren't in my closet anymore.
Person Who Robbed My Family, I'm almost 100 percent positive that you probably didn't know that the metal detector, which you stole, next to the vacuum, which you stole, was the product of my 10-year-old son saving his pocket money and birthday money for three years. Three. Years. Seems like a short amount of time for adults, I know, but for a child, three years is pretty much an eternity.
You can probably imagine the depth of his sadness. You can't? Let me help.
See, my son is an exceptionally bright, but exceptionally sensitive little boy. He smiles at babies and cries at commercials and draws pictures of people from long ago and dreams so vividly. He's a sick little boy as well. He's been sick for nearly a year now. In and out of doctor's offices and hospitals. He doesn't have any hair on his body anymore and he gets bullied a lot because of it. An easy target, I guess you could say. I'm sure you're familiar with that concept.
That metal detector was his joy. Outside of his drawing, it was his escape into an emotionally quiet place of blips and beeps that usually ended with finding a bottle cap. To him, treasure.
His tears came hard today.
His fists punched the air at that unknown entity that stole his hard work away from him. You.
I'm sure you won't think about that when you sell it and put the couple hundred dollars in your pocket. Your memory of it will be replaced by money. His memory will be different.
And my quiet 8-year-old sat and watched as it all unfolded. Quietly. She's taking sewing lessons right now. She's incredibly structured and punctual and loves her classes. She's incredibly optimistic and compassionate. She said she was too tired to go to class today. I have a feeling she was lying. I have a feeling that you have changed something in her as well.
I don't know if you plan on coming back. I do hope not, for obviously selfish reasons. But if you do, you can be assured that we will most certainly not meet. You see, our plans have changed now. The children said proper goodbyes to their rooms today. My partner and I did the same. It wasn't our choice, of course. Like the things that were taken from us in the night, you made the choice for us.
What was to be a prolonged au revoir of musical sleepovers and cookie baking and stories by candlelight and laughing before we sold our beloved farmhouse to the next loving owner, has been cruelly tainted by your filthy presence. The house that saw the birth of our children and the warmth of so many special moments and the struggle and resilience of a family who saw much happiness and heartache, no longer feels safe or welcoming.
Rest assured, I bear you no/slightly minimal ill will. I don't wish you to be maimed or forced to experience the same sadness and despair you imparted upon my family. I had hoped to raise everyone's spirits before leaving our fine house by raising a glass to good-heartedly toast your good riddance, but, alas...
...you had taken those as well.