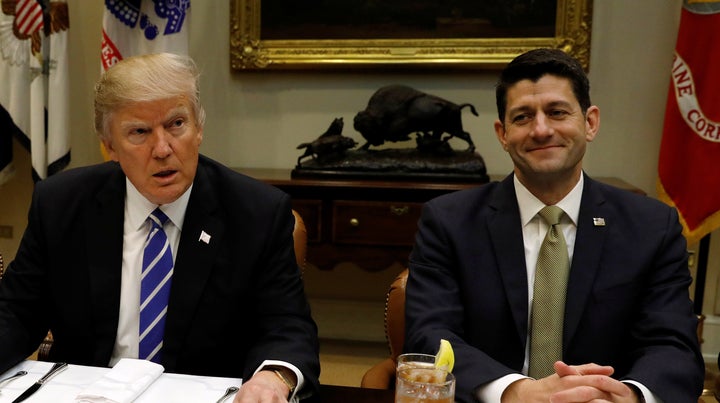 The following open letter is co-signed by several others whose names appear at the end.
You vowed to replace the Patient Protection and Affordable Care Act (ACA) with something great that would provide Americans with universal coverage and lower deductibles and copayments. As leaders of Physicians for a National Health Program (PNHP), a nonpartisan organization of 20,000 physicians and medical students, and as a business leader who desires fundamental health reform, we request an opportunity to meet with you to explain why single-payer, Medicare for all, is a great solution that will meet your stated goals.
Health care reform is urgently needed. Seven years after the passage of the ACA, 26 million Americans remain uninsured, tens of millions more are underinsured, and health care costs – already twice as high as the average of other wealthy nations – continue to rise. In a recent survey, Americans were more likely to report financial barriers to health care than citizens of any of the 11 other nations surveyed. One-third of Americans, including 43 percent of low-income persons, went without health care due to cost last year.
Unfortunately, "The American Health Care Act" (AHCA) would be a big step in the wrong direction. The bill would shrink Medicaid benefits for millions of poor and low-income families. It would sharply reduce the value of government subsidies, leaving millions of near poor and middle income Americans unable to afford coverage, and shifting millions of others to the kind of bare bones plans that you have decried. Meanwhile, it would give hundreds of billions of dollars of tax breaks to the wealthiest 2 percent of Americans, and reward insurance firms that pay outrageously high executive salaries.
In sum, this legislation will degrade already inadequate coverage, increasing financial barriers to care and endangering tens of thousands of lives, merely to reduce taxes on rich individuals and corporations.
The working people of America are looking to you for something better.
In contrast, a single-payer system, essentially an expanded and upgraded version of traditional Medicare, could meet your stated goals of more coverage, better benefits and lower costs. Such reform would drastically cut insurance overhead and the paperwork insurers inflict on doctors and hospitals, saving more than $500 billion annually. Those savings would cover the cost of universal, first-dollar coverage – including dental services and long-term care – upgrading coverage for the vast majority of Americans.
And a single-payer reform would allow the U.S. to use proven-effective tools to control costs. Instead of disrupting the delivery of care by shoehorning every doctor and hospital into a gigantic corporation, it would support practices and hospitals of all sizes with negotiated fees and global budgets. Negotiating prices with drug firms as other countries do would save another $150 billion annually. Controlling costs is the only way to make our health care system sustainable for future generations.
Single payer would lift the burden of health benefit costs from employers, making U.S. business more competitive. Richard Master, a business owner in Pennsylvania, produced the film "Fix It" to explain the benefits of single payer to business. Adopting a single-payer system would help keep jobs in the U.S.
Legislation for "improved Medicare for all," H.R. 676, was introduced in the Congress last month by Rep. John Conyers. Polls have shown that 58 percent of Americans favor replacing the ACA with a single-payer system, as do 59 percent of physicians, 81 percent of Democrats, and a rapidly growing share of Republicans.
Single payer has proven effective in countries around the world, as evidenced by experience in Canada and Scotland, which spend far less than we do, cover everyone, and provide care free at the point of delivery. Tommy Douglas, the founder of Canada's system, is ranked the most popular figure in that nation's history, and Sen. Bernie Sanders attracted a huge following with his support for single payer, Medicare for all in his run for the Democratic primary.
PNHP has, from the outset, been strongly critical of the ACA's failure to solve our nation's health care crisis. The AHCA would divert us even further from the goal of solving that crisis and tarnish your legacy. Single-payer reform is the only solution.
Steffie Woolhandler, M.D., M.P.H., Co-founder PNHP
David Himmelstein, M.D., Co-founder, PNHP
Carol Paris, M.D., President, PNHP
Don McCanne, M.D., Senior Health Policy Fellow, PNHP
Adam Gaffney, M.D., Board member, PNHP
Janine Petito, Medical student board member, PNHP
Richard Master, Chairman & CEO, MCS Industries, Inc.
Support HuffPost
The Stakes Have Never Been Higher
Popular in the Community