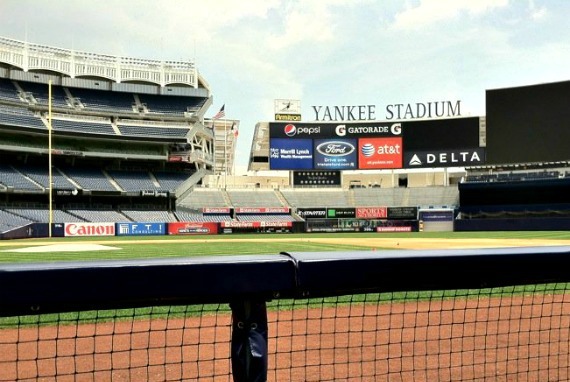 Thank you. Gratitude was my first reaction to the news that came on October 5, 2015 when you released a statement announcing that you would be entering rehab for alcohol abuse. After my initial shock and surprise at the announcement, all I could think of was how grateful I was that you made such a public declaration. While I can only imagine the range of emotions you must have felt to be so publicly vulnerable, I am so thankful that you have chosen to use your status to bring attention to such a devastating issue as substance abuse. Your family must be so proud of you for stepping up to the plate once again and taking control of what I can only imagine has been a very troubling time in all your lives.
I write "thank you" because I think we will feel the impact of your announcement for years to come. Your vulnerability offers many men an example of how even the strongest of us face difficult times. As an athlete in our modern era of what seems to be full of overgrown adolescents, you have shown us an example of what courage, authenticity and maturity looks like. And it is doubly important that you have done this as a Black man.
In many communities of color, mental health and substance abuse issues are often swept under the rug. More often than not, these issues are thought of as "White people problems." I imagine that even with your example, there will still be many who think you are somehow removed from Blackness because you have chosen to seek treatment. It is a sad reality that we live in. Thankfully, you have chosen to do what is best for both you and your family. With that action, you have given many Black men an example of what a strong man looks like. And with less than 9% of all folks who are challenged by alcohol abuse seeking treatment, you taking responsibility for your alcohol abuse speaks volumes.
It is hard for Black men to show vulnerability. As boys we were taught that anger and frustration are the only ways to be a "real man." As we grow up and mature, we are faced with challenges in relationships that require us to be more present, more open, and more vulnerable. As adults, we can no longer hide in the "tough guy" paradigm of masculinity. But, many of us do. Many of us take on the burden of being a strong man, which we often forget means that we must also be vulnerable and loving to our spouses and families, demonstrate courage and take responsibility for our actions. When challenges cross our paths we often adopt that "we real cool" stance that author bell hooks so eloquently wrote about. This allows us to maintain a façade of enduring strength. Meanwhile, on the inside we battle our own obstacles in silence. That's what makes your statement so powerful for so many of us. Not only are you an example for people struggling with substance abuse issues, you show all of us what taking responsibility looks like. You show all of us how to embody strength and vulnerability. Your status as a Yankees ace and a public figure means that your declaration has reached so many who have been touched by addiction.
As a Yankees fan, I have admired your work on the field. You are a gifted athlete. Your performance and statistics document your achievements very well. However, I have to say that I don't think I've ever been in more awe of you as a man than the day you released your public statement of your impending treatment for alcohol abuse. As a mental health counselor I work with people struggling with addiction. I work with many men who are struggling to live authentic lives in a culture that says that they cannot be vulnerable and that they cannot falter. The pressure to live up to such an incredible standard can be debilitating. Alcohol becomes an escape and a socially acceptable refuge.
I am inspired by your honesty and I think that while you face your challenges head on, you've given us the opportunity to pause and take stock of where we are within ourselves. I know I have and I thank you for that. I'm sure many other people will too.