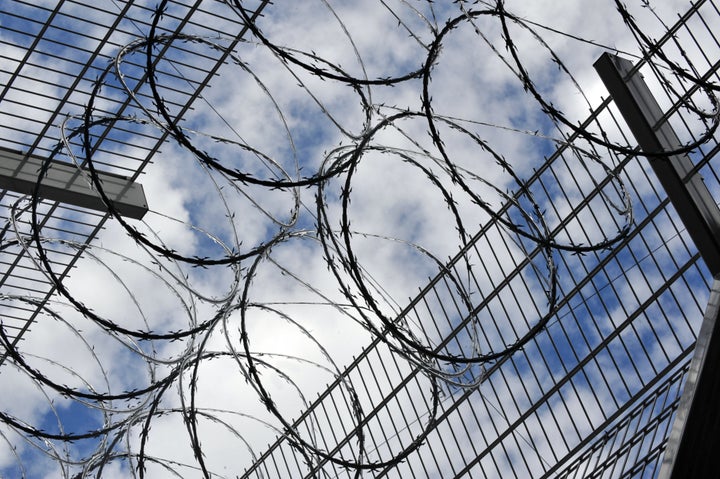 It would be hard to refute the assertion that 'mentorship helps at-risk children.' That's a simple concept to appreciate, and one that has impressive statistics to back it up.
But even given my childhood experience of trauma and struggle and the strength my mentors provided me, I had no idea then the difference a role model could make and how blind to race, gender and socio-economic level the issue truly is. As Miss America, these last eight months of travel have allowed me to see the influence that mentors have on a child's life and now I remain more committed than ever to share my story.
When I was 17 years old, my father was convicted of a crime and sentenced to prison. And while everyone loves to ask "what did he do?"... suffice to say it was a white collar crime but, more importantly, he spent his days and nights in a federal facility away from his family, his home, his community and me.
I will likely never know the true depth of the impact, psychologically and emotionally, this had on me and my siblings during our formative years. I do know it brought incredible financial hardship to our family, and that it brought me shame, pain and unanswered questions at a point in my life when I needed my dad to be there the most. I imagine I could have rebelled, rejected the system and found comfort in social circles with others who would have lead me down a different path, but the mentors and role models in my life were there for me in ways I can never repay.
Let's make one thing clear, this was not about becoming Miss America. That's not everyone's dream and it wasn't always mine. This was about becoming whatever I wanted to be and being given the confidence and the tools I needed to look within and decide that I wasn't going to let becoming a child of an incarcerated parent stereotype me or define what my future could hold. My mentors taught me that I was still in control of my destiny, and I didn't need to suffer for my father's mistakes.
I always loved music. Playing, listening and singing. I immersed myself in music both for fun and for the comfort and therapy it brought me. Ultimately, I was lucky enough to develop a skill set that provided me an avenue to compete in Miss America for scholarship money that has repaid all my student loans and set me on a course I could have never dreamed possible. Today, this job, traveling the country nearly 20,000 miles a month almost 330 days a year, allows me to speak to children, teachers, mentors and even some prison wardens that supervise inmates with children they worry about deeply. This job has given me a voice and a platform to share my story so people can see that this issue affects children everywhere, including the heartland of Kenosha, Wisconsin.
Many organizations, policymakers and politicians in office today are gaining astounding ground at fighting the statistics that at risk children face. I've had the pleasure of meeting and brainstorming with some of these leaders, and discussing what's ahead.
Today I have the pleasure to be working with Big Brothers, Big Sisters, the nation's largest mentoring network. They remain at the forefront of this issue by committing to fostering relationships that last for years, ones that don't simply end when the school year is over. Continuity is crucial and nearly a quarter of the "Littles" have a parent who is or has been incarcerated and need that long-term support.
According to a longstanding study, children mentored through Big Brothers, Big Sisters when compared to their peers not in the program were 52 percent less likely to skip school, 46 percent less likely to begin using illegal drugs, and 27 percent less likely to being using alcohol. A new Big Brothers, Big Sisters Youth Outcomes Survey report finds similar outcomes with the long-term one-to-one staff-supported mentoring program.
On August 20th at Lincoln Center, Big Brothers, Big Sisters and the Ad Council are joining the Miss America Organization for a national collaboration to promote one-to-one long-term mentoring, to help kids improve in school, make healthier choices and have higher aspirations. I for one couldn't be more proud to be involved.
I'm no longer ashamed of who I am. I love my father deeply and today we're closer than ever. The road ahead for me has just begun, and I don't know if I could have taken those first few steps without the hands and hugs of the mentors in my life.
REAL LIFE. REAL NEWS. REAL VOICES.
Help us tell more of the stories that matter from voices that too often remain unheard.