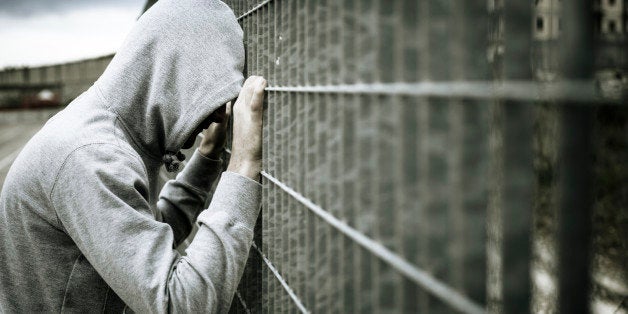 His clothes were torn, his skin leathery. He wore a cloth over his head to protect his face from the beating sun. Wandering he had been, sleeping in on the ground he had done. How long had he traveled to get here? He did not speak, just held a sign that said, "Please help. God Bless." Who was this man that was asking for help? Was it a refugee or a lost individual? No, he was simply a homeless American.
As I drive past that unknown soul holding that sign, I began to reflect on what those words actually meant to me. Here you have a man that is homeless, asking strangers for compassion and generosity, and yet nobody knows his name. In fact, nobody really cares to know his story. To some, this unknown American is an eyesore and most don't want him peddling in their neighborhoods.
Most of America's homeless are easily forgotten and considered a nuisance to many, yet when did we become a nation where people that have nothing are no longer considered "people"? The current refugee crisis that the West is facing has been a polarizing issue. Half of my friends are in favor of providing refuge to the Syrians, the other half vehemently oppose it. One half says they care about ending homelessness, the other never thinks twice about it.
Some people argue that we need to think about national security and about the costs associated with resettlement; others argue we should welcome and help all people, thus showing our humanity - but are we talking about the homeless or Syrian refugees? It strikes me as hypocritical that some people are extremely vocal about accepting refugees but have never volunteered at a homeless shelter or given money to charities that help our less fortunate citizens. And yet, it's heartbreaking to see others refuse to support the notion of opening our borders (and hearts) to tens of thousands who desperately need help - all because they fear terrorists will infiltrate or because we need to "take care of ourselves first". Oddly enough, these are the same people who are against social programs for the less fortunate, sometimes blame the homeless for their predicament or want "less government".
Franklin D. Roosevelt once famously said that, "the only thing we have to fear is fear itself". Those words should resonate with every American as they so deeply resonate with me. We cannot let the actions of a few destroy the image and prospects of many. Fear is a crippling and debilitating disease. I refuse to allow fear of what could happen influence my thoughts on what is morally right and what it truly means to be an American. I refuse to allow fear to create a sense of entitlement, paranoia or ignorance.
Before I signed up to join the military, the U.S. was at the height of the wars in Iraq and Afghanistan. I knew the risks involved and what could happen. People advised me against it, but I wanted to serve my nation. Then it happened, the day I knew might come to pass; I was deployed to Afghanistan. During my time there, I refused to allow my fear of dying, losing a comrade, or being captured to deter my spirits, lose focus, or make me crumble inside.
So I stand here today and ask all of you; look inside your heart and think for a second, think about what it truly means to be an American. If we let fear guide us, then we have already lost. The United States of America was not founded on the principles of fear and fright. Our ideals should not be to enclose ourselves, shutter mosques, reject Arabs and Muslims or let the world fend for itself. If we continue with this misguided concept, it will be a stain on the American legacy and an injustice to humanity.
If we look the other way when we see our homeless, if we never think twice about donating our time and resources to the destitute, if we continue to deny that we should welcome the displaced, the hungry and the poor, then I hope you're doing something that will be considered more worthwhile when your time here on earth comes to an end.
Popular in the Community