I grew up on family farms in Pennsylvania where my siblings and I were expected to work from a young age. My subsequent jobs over the years - painting houses, selling jeans at The Gap, lobbying in Washington DC, teaching migrant farm workers in Oregon, teaching kids in Brooklyn, and more - introduced me to people from different backgrounds. I became fascinated by how we are shaped by the relationships that surround us.
Striving to Succeed in the Ivory Tower
My PhD dissertation, completed at MIT in 1995, focused on a dynamic I observed while studying flight departures. I called it relational coordination, the coordination of work through relationships of shared goals, shared knowledge and mutual respect. I invented a way to measure relational coordination as a network of ties across roles. I provided quantitative evidence that relational coordination drives quality and efficiency outcomes of strategic importance and that it can be strengthened or weakened by the practices adopted by managers.
I struggled in my early years as a professor at Harvard Business School to fit my voice and research findings into the academic journals that would be essential for my success. In 2001, I began to transition to a professorship at Brandeis University. This is when I began to hit my stride with academic publishing. The ivory tower began to feel like a place I could call home.
During my transition, I got an email from an editor at McGraw-Hill asking if I was interested in publishing my dissertation as a book oriented toward practitioners. I argued that writing a book for practitioners would not help me as an academic in the ivory tower. He did not relent and I loved the idea of releasing the voices from my dissertation into the world, voices that never seemed to fit into my academic papers.
And it worked! Once The Southwest Airlines Way: Using the Power of Relationships to Achieve High Performance was published, people began to ask me to give speeches about how they could implement relational coordination in their organizations. Over the next 10 years, I extended relational coordination into healthcare then summarized my findings in High Performance Healthcare. The questions about implementation intensified. I still didn't have a very good answer, which made me a little uneasy, but as an ivory tower academic I didn't have to worry about it too much. My husband and I had two wonderful daughters and life was good.
Detour from the Ivory Tower
Then in 2011, several highly thoughtful practitioners from the healthcare industry approached me and persuaded me to form the Relational Coordination Research Collaborative at Brandeis with the mission of "transforming relationships for high performance." As we grew, our work extended to other industries and to countries around the world. The only problem? This collaborative was all about creating and studying organizational change, a topic I had never studied formally and felt I had no clue about. We would have to learn together.
I began to interview practitioners and observe their work. And I joined with fellow academics Edgar Schein and Amy Edmondson to develop a new model of organizational change in which structures, relationships and work processes all come together. We called it a Relational Model of Organizational Change. In 2016, I documented this model in a third book, Transforming Relationships for High Performance: The Power of Relational Coordination.
What I Have Learned
Being humbled by starting from scratch. It's always humbling to learn new things. But it was particularly humbling to give up expertise that was somewhat widely recognized, and become a novice again.
Gaining a new level of respect for practice. Practitioners can be demoted or pilloried or fired if their ideas are unpopular, if they challenge existing authority, or if the ideas simply don't work as intended. It's scary to go from the ivory tower to consequential action.
Learning to share ownership of ideas and theories. When we move toward action research, rather than owning our ideas and theories, we begin to co-create them with practitioners who interpret them in their own way, as they put the ideas into practice.
Living in the space between. I have learned that it is challenging - though rewarding - to live in the "space between" academia and practice, facing the need to satisfy multiple stakeholders, each of whom requires something different from you. I feel every day that I am meeting some needs better than others, but I rarely feel as though I am succeeding on all fronts.
My detour from ivory tower to action research has become more than a detour. It has become an evolution toward a more mixed identity. Each of the tensions that arise from this mixed identity can serve as a source of creative energy, yielding new insights. As a result of my experience, I have the greatest respect for those who strive to leverage the power of the ivory tower for positive real world impact.
An expanded version of this essay appears in Cultivating Creativity in Methodology and Research: In Praise of Creative Detours, Palgrave Macmillan. Edited by Charlotte Wegner, Ninna Meier & Elina Maslo.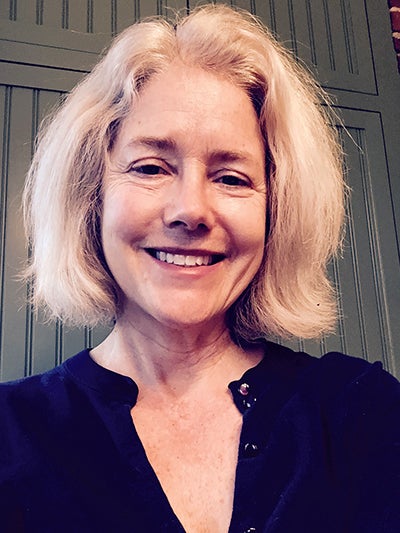 Related
Popular in the Community