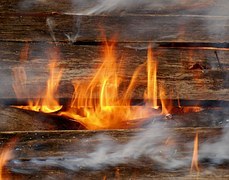 "Live life fully while you're here. Experience everything. Take care of yourself and your friends. Have fun, be crazy, be weird. Go out and screw up! You're going to anyway, so you might as well enjoy the process." -Tony Robbins
I had been eagerly awaiting the launch of I am Not Your Guru, a documentary about the mega-motivational teacher, Tony Robbins, a special human being who has been impacting my life since my twenties. I sat down the other night ready to be inspired. It took only a few minutes of footage watching him jump up and down on stage, to transport me back a few decades and right to the heart of New York City.

I was a 23-year-old mess at the time. I had just quit both a sweet position at a NY investment bank and a fast-track MBA program at NYU. I was confused and rudderless for the first time in my life.
Recognizing my exasperation, Tom, my younger brother, registered us for a weekend workshop with Tony Robbins. "Show up on West 34th street Friday evening," he said in a very mature manner, "and I'll take care of the rest."
And so I showed up.
As we followed the crowd into the building, I asked Tom about the stack of wood at the doorway. He simply replied, "Oh, that's for later, when we walk on hot coals." I smiled at his wittiness and quick comeback. Ha, hot coals, now that would be something, I thought.
I had no idea I was about to hang with Tony Robbins for his infamous "Unleash the Power Within" weekend and that my life was about to change.
Tony Robbins is truly a powerful force of nature. His infectious energy and positivity can easily sweep you up from the lowest of lows. His enthusiasm for life pours out from every cell. His deep caring for others' well-being stretches out into what seems like a huge hug for his entire audience, and his streaming message to "walk your talk, " and "to make your life a masterpiece" have the capacity to touch you at any stage of life.
That night in NYC, Tony was talking my language. His message to face life directly became words I chose to live by. By 10:00 PM, I was on board. I felt ready face the truth of how I had been living. I felt ready to live big. Before I could go home, however, there was one thing left to do.
I had committed to walk over a few yards of hot coals -- barefoot.
The "fire walk," we were taught, would bring us face to face with our inner strength -- a strength we already possess but either don't trust or believe in yet. The fire walk is an opportunity for us to experience that strength in a way that we'd never forget.
At 1:00 AM, Tony brought a couple hundred of us out onto West 34th street. The coals were a sizzling red. If I could do this, I thought, I could do anything --literally anything! Tony had coached us to completely focus our mind by repeating the phrase "cool moss." I looked up at the Empire State Building. I was ready to rock.
I don't remember much about the fire walk, but I do remember the pure elation that erupted afterwards. In fact, just thinking about that moment I can still connect with the sense of possibility that lit me up with high-voltage energy in every cell of my being, a force that has been directing my life for decades now.
I followed Tony for years after that fate-filled weekend in NYC, diligently reading his books and listening to his Personal Power program on cassette. Over time his words transmuted into my own words. "Don't settle for less than excellent." "Don't wake up at ninety and realize that you have not yet lived." His passion for living fully became my passion for "being fully alive." Overtime his message became my message. They became my words. " "Wake up, show up, and shine."
At some point in my late twenties I moved onto other teachers and practices, but I've never forgotten my walk over coals with Tony Robbins. I'm incredibly grateful that Tony Robbins is on this planet. I'm grateful for his infectious energy and commitment to excellence. I'm also grateful that my brother was wise enough to sign me up and set me up for that life-changing moment.
So if you want an infusion of electricity or at least a quick hit of serious human connection, take a peek at I Am Not Your Guru on NetFlix. Leave a comment and let me know if you're ready to rock.
REAL LIFE. REAL NEWS. REAL VOICES.
Help us tell more of the stories that matter from voices that too often remain unheard.