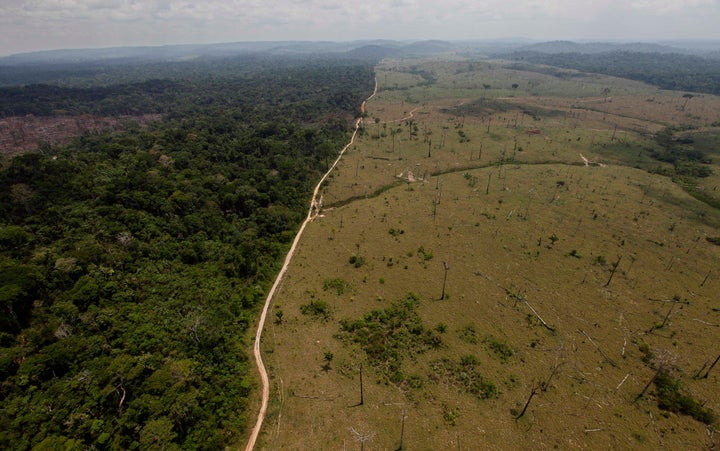 In Durban this week delegates from around the world are examining the options to mitigate carbon emissions. In what look like the best chance for progress: REDD+ (for Reduced Emissions from Deforestation and Degradation, plus co-benefits -- like conservation, sustainable management of forests and enhancement of forest carbon stocks). REDD+ has been seen as a potentially powerful solution to solve both poverty and deforestation -- in one fell swoop.
How does it work? Essentially, these programs would be funded by developed nations to help pay for community forestry projects in developing countries, if the communities can demonstrate -- with verifiable data -- that their efforts are saving forests that would have been destroyed or if they are planting trees that would permanently sequester carbon.
But, there's a new kid in town: Norway. This small, rich, Scandinavian country of 4.8 million people has entered into a partnership with Indonesia to reduce deforestation and prepare the vast island nation in Southeast Asia to provide verified emissions reductions on a world carbon market. In exchange, Norway will provide financial support of $1 billion over the next seven to eight years. If saved, the remaining 88.4 million hectares of forest and the emissions credits they would be worth could be "an almost unfathomably large business opportunity," according to one leading international banker, Lord Stanley Fink. Norway's agreement with Indonesia to develop REDD+ projects is a step in the right direction. They are focused on building the foundation of a responsible system before rushing into certification projects.
Early examples of REDD projects in other countries reveal the risks of a rush to REDD. In a report released this week at the UN climate talks in Durban, South Africa, indigenous leaders from Peru tell a story about REDD+ project developers hastening to get community leaders to sign contracts in English and with serious flaws:
We live here in the Peruvian Amazon where there is a new boom, a new fever just like for rubber and oil but this time for carbon and REDD. The companies, NGOs and brokers are breeding, desperate for that magic thing, the signature of the village chief on the piece of paper about carbon credits, something that the community doesn't understand well but in doing so the middle-man hopes to earn huge profits on the back of our forests and our ways of life but providing few benefits for communities. We denounce this 'carbon piracy' that is one side of the reality of REDD in the Peruvian Amazon.
The problem here is that consensus is hard. Project developers rushed into the area to establish projects without doing the slow and consensus-based community conservation work that has been proven effective, as in Indonesia's community forestry programs. Like Lord Stanley Fink, these developers view REDD+ as a business opportunity and were not inclined -- and probably did not have the expertise -- to do the slow work of educating villagers, hosting community meetings and building consensus. The Norway-Indonesia partnership, however, seems to be making a slow, and delayed, way to a successful and mutually beneficial program.
Related
Popular in the Community