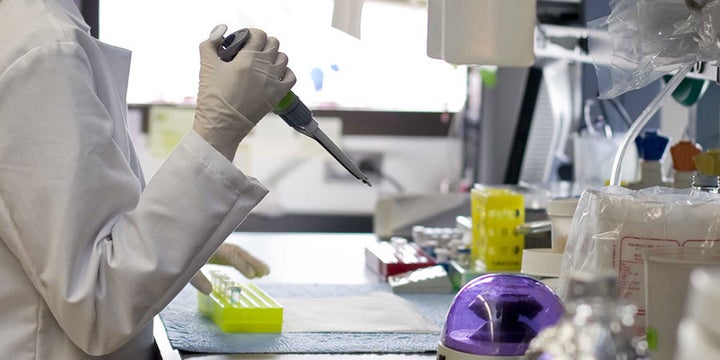 I am proud of the work that I have done at PanCAN honoring my father's legacy, and I continue to be inspired by the incredible people that give their time and money to this effort every single day. We have come so far as an organization and a movement. Today, thinking about our collective efforts, I am especially proud and inspired to announce the largest gift in PanCAN's history – an unprecedented $25 million gift has been given to PanCAN to honor the memory of entrepreneur Skip Viragh.
I never met Skip Viragh, but from everything that I have learned about him, I think he would greatly appreciate PanCAN's approach to fighting the world's toughest cancer.
In 1993, Skip founded Rydex Funds, a Maryland investment firm that he grew into a fund with more than $9 billion in assets. Skip was known as a risk-taker and an innovator, and he was extremely generous. Now his legacy is helping to support the fight against pancreatic cancer.
Skip passed away from pancreatic cancer in 2003 at 62 years of age. In 2015, a $15 million gift to PanCAN was made to honor his memory. This significant gift kicked off our organization's goal to raise $200 million by 2020 and provided new opportunities for innovative programs in pancreatic cancer research. Skip's legacy bolstered our ability to launch new research and clinical initiatives – including the Know Your Tumor® precision medicine service – which have led to expanded scientific learnings and have impacted patient outcomes.
The recent $25 million gift in Skip's memory is the largest in our organization's history and will provide support for several groundbreaking initiatives that focus on an early detection strategy and creating better treatment options for patients.
It is exciting to think about the opportunities that are available to us to change the course of history for pancreatic cancer by combining hard work, smart strategies, expert advisors and the generosity of others. I am lucky to work in this field and be surrounded by so many amazing people who are helping to create a path forward for changing patient outcomes and making real progress in the fight against pancreatic cancer. Please join me in celebrating this historic and transformational gift. I am confident my dad and Skip Viragh would be exceedingly proud of all that we've accomplished and all that we will be able to do moving forward to support pancreatic cancer patients and their families.
Popular in the Community