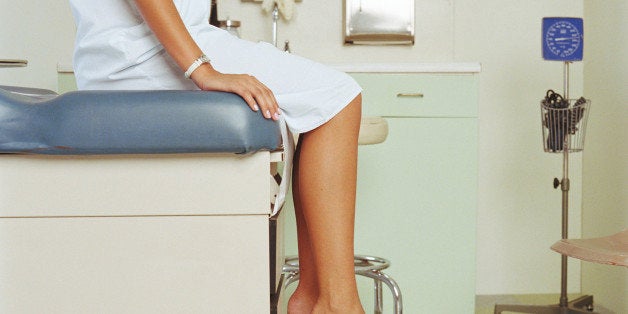 I recently celebrated a "big" birthday. I'm not going to get specific, but let's just say it ended in a "0" and rhymes with "thrifty." I was lucky enough to have a wonderful day of celebrations and reflections, surrounded by friends and family. I felt privileged not only to have access to good health care, but to spend my days promoting access for others as the executive vice president of Planned Parenthood Action Fund.
If my recent birthday was a moment of pride, then today I'm feeling exactly the opposite. A current restrictive U.S. policy is having a birthday of its own today. In fact, I'm working for a day when this policy no longer exists and we are having a celebration of its demise.
Forty-one years ago today, the Helms Amendment became the law of the land. In January of that year, the Roe v. Wade decision had guaranteed the right to safe and legal abortion; however, the harmful policy established by the Helms Amendment has been restricting women's access to abortion -- and threatening their health -- since December 1973. That's why today, we are wishing a very unhappy birthday to the Helms Amendment. And with other groups, we are asking members of our current administration to do more than make a birthday wish to change this harmful policy.
By the letter, the Helms Amendment prevents U.S. foreign assistance programs from supporting abortion "as a method of family planning." But since the law's inception in 1973, the U.S. government has wrongly implemented the Helms Amendment as a total ban on funding for abortion -- even in cases of incest, rape, and life endangerment.
Around the world, women in especially traumatic situations are denied a health care procedure that's legal in their countries -- and in ours. Women are consequently more likely to subject themselves to unsafe abortions or be forced to continue pregnancies against their will.
No woman should be turned away from the care she needs, especially when a pregnancy threatens her life. As countries are liberalizing their abortion policies, we need to do our part to find solutions for women's health worldwide, not place unnecessary restrictions on support.
Last week, the House and Senate passed a bipartisan funding bill, which while best known for preventing a government shutdown, also contained a provision to ensure that Peace Corps volunteers have access to abortion in cases of rape, incest, or to protect the life of the woman. On the heels of this important progress, members of the president's administration should take action to ensure that all women have this minimum standard of access to services when they need it most.
This administration didn't create the Helms Amendment. But it has the power to reduce the harm it does around the world by correcting how the policy is implemented -- so that it is no longer wrongly applied in circumstances that go well beyond the scope of the law and place harmful and unnecessary restrictions on abortion access around the world.
I hope the administration will use this opportunity to take an important step forward to improve reproductive health access. And eventually, we can and must get rid of the Helms Amendment entirely.
Here's wishing that next year, this birthday will be a little less unhappy.
Calling all HuffPost superfans!
Sign up for membership to become a founding member and help shape HuffPost's next chapter