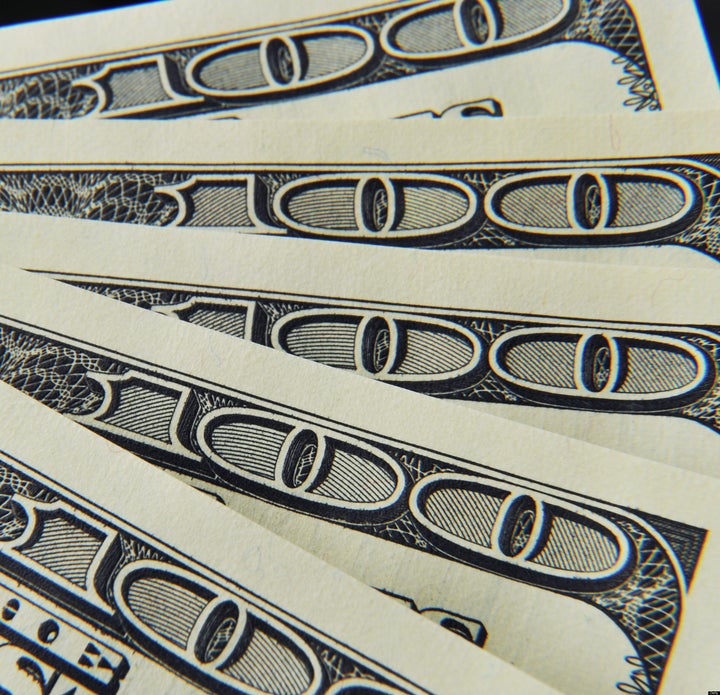 The Associated Press reports that an al-Qaida member lost over $20 million by investing with a Chicago futures brokerage firm. The losses were incurred over just 8 months. The investor, who is alleged to be a recruiter for al-Qaida, invested $27 million in a commodities account. According to the commodities firm (which has not been accused of any wrongdoing), the losses were caused by a "poor trading position" adopted by the associate.
This odd incident started me thinking about how we could open a new front on the war against terrorism, but it will require a change in policy. Here's my idea: Instead of making it difficult, encourage terrorists and terrorist organizations to follow the financial news and invest with brokers. It's deceptively simple but deadly effective. In short order, these organizations will be bankrupt, just like many U.S. investors who have lost trillions of dollars following the flawed advice of these "investment professionals."
Let's start with the financial news. Here's a sampling of what is being reported as I write this blog.
Marc Pado, the U.S. market strategist at Cantor Fitzgerald, a "self styled optimist", is predicting a "big second half rally" that will push the S&P 500 to 1,450. Mr. Pado may be right or wrong, but relying on his advice is risky business. In January, 2007, Mr. Pado made these observations about the housing market: "The housing market seems to be stabilizing; if that holds to the summer, we could see some decent improvement in the housing market." We are still waiting for the "decent improvement."
The unstoppable Jim Cramer is touting the "countless companies" that will benefit from lower oil prices, like Fedex (FDX) and Darden Restaurants (DRI).There's no data indicating Cramer's percentage of stock "winners" is greater than what you would expect based on random chance. As former stock analyst Henry Blodget observed, "[I]t would be impossible to write a "Bad Advice" column about investing without discussing Jim Cramer."
If we can persuade terrorist organizations to follow market timing and stock picking advice, their financial demise is practically assured. Anyone familiar with the data would agree. During the ten year period from January 1, 1988 to December 31, 1997, the S& P 500 had an average return of 18.04%. A study of 25 prominent market timing newsletters found their average return was only 11.06%.
I am very confident my plan will work. It has been successful for decades with U.S. investors. For the twenty year period from January 1, 1991 to December 31, 2010, the average stock fund investor earned an annualized return of only 3.17%, compared to 8.21% for the S&P 500. After inflation and taxes, these hapless investors lost money.
See what I mean? My plan has real potential if we can persuade the enemy to invest exactly like we do.
There is a downside. Brokers and advisors will benefit from the increased trading activity, but even that disturbing consequence has a silver lining. Tax revenues will increase, and those revenues can be used to continue the struggle against those who intend to harm us. It's just an extension of the present system, which rewards the securities industry for providing advice that is decimating the savings of U.S. investors.
I see it as an easy transition. Your broker will view it as a new market. We have a weapon of mass financial destruction available to us. Let's use it.
The views set forth in this blog are the opinions of the author alone and may not represent the views of any firm or entity with whom he is affiliated. The data, information, and content on this blog are for information, education, and non-commercial purposes only. Returns from index funds do not represent the performance of any investment advisory firm. The information on this blog does not involve the rendering of personalized investment advice and is limited to the dissemination of opinions on investing. No reader should construe these opinions as an offer of advisory services. Readers who require investment advice should retain the services of a competent investment professional. The information on this blog is not an offer to buy or sell, or a solicitation of any offer to buy or sell any securities or class of securities mentioned herein. Furthermore, the information on this blog should not be construed as an offer of advisory services. Please note that the author does not recommend specific securities nor is he responsible for comments made by persons posting on this blog.
Related
Popular in the Community