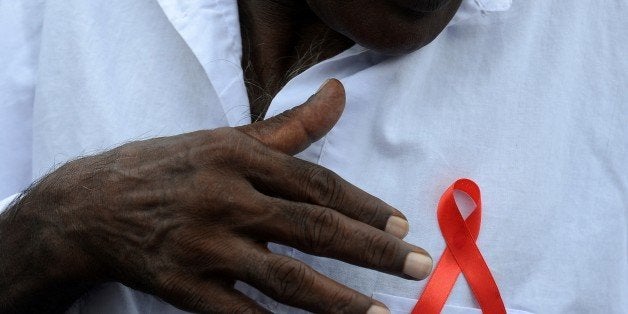 In one unique area of foreign policy -- the President's Emergency Plan for AIDS Relief -- the United States has shown that Democrats and Republicans, liberals and conservatives can work together, save lives and enhance our security -- all by doing good. We cannot allow this vital and successful work to now fall victim to fiscal pressures.
It is hard to believe that just 15 years ago, at the turn of this century, more than 34 million people were living with HIV/AIDS, and that another 20 million had already died of the disease. President Bill Clinton at that time rightly called HIV/AIDS "a national security threat."
As has happened so often before in our history, the extent of the outbreak galvanized the American people to do everything in our power to help.
"Seldom has history offered a greater opportunity to do so much for so many," said President George W. Bush, who called upon Congress to fund the program in his 2003 State of the Union address.
Congress responded in an overwhelmingly supportive and bipartisan manner, with near-unanimous support for the plan and for two renewals of the program in the years that have followed.
The program, (dubbed "PEPFAR" in the alphabet-soup world of Washington policymakers) has supported anti-retroviral treatment for more than 7.7 million people, primarily in Sub-Saharan Africa. Last year, thanks to the work of the program, 95 percent of at-risk babies were born HIV-free.
Because of PEPFAR, Secretary of State John Kerry was able to announce in 2013 that the one-millionth baby had been born HIV-free because of the program's prevention of mother-to-child transmissions.
President Obama's 2015 National Security Strategy observed that our nation is safer and stronger "when fewer people face destitution, when our trading partners are flourishing, and when societies are freer." The Bipartisan Policy Center's report confirms that PEPFAR has had beneficial outcomes in all of those areas, and that the security of the American people has improved because of it.
Beyond halting the worldwide spread of HIV/AIDS, the program has improved world public opinion of the United States, enhanced regional socio-economic development and increased the stability of the countries where PEPFAR has operated.
According to Gallup poll data collected on foreign public opinion of U.S. leadership from 2007 to 2011, approval of U.S. leadership in each of the 12 countries in Sub-Saharan Africa where the program has operated was 68 percent, compared with the global average of just 46 percent -- a nearly 50 percent improvement in the approval of American leadership in the affected countries.
The program has also had profound benefits on the lives of the people in the countries where it has operated.
The United Nations' Human Development Index, a composite measure that takes into account life expectancy, education, per capita gross national income and other socio-economic factors, shows that PEPFAR's target countries have increased by three points since 2008, compared to just a one-point increase for the non-PEPFAR countries.
Equally important, since 2004, the PEPFAR countries of Sub-Saharan Africa reduced political instability and violent activity by a whopping 40 percent, compared to only a three percent increase among their neighbors in the region, according to data compiled by the World Bank.
With such impressive public health results -- not to mention the equally formidable gains that PEPFAR has achieved in improving world stability and U.S. security -- there should be no retreat from America's leadership in global health. That's especially true in the face of new global pandemic challenges like the H1N1 flu, Ebola and other diseases.
The verdict is in: in America's toolbox of foreign policy options, PEPFAR has proven itself, and with flying colors. This is a great story of American leadership that needs to be told -- and never retreated from.
Popular in the Community