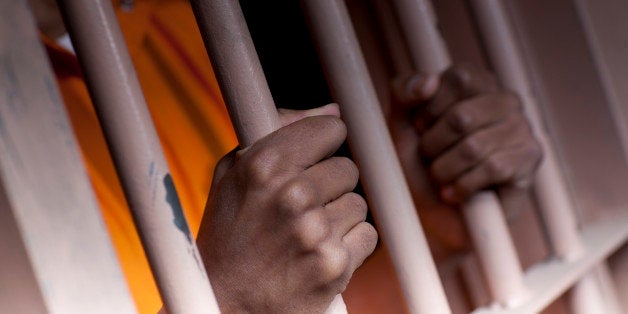 Where We Are (continued from Part 1)
So, then, where are we now? What changes have come about since our #EndMassIncarceration petition? Well, there's been about 20 developments and victories in the way of criminal justice reform (not including changes at the state/local level), at least 6 of which (from the Obama administration) that are having or will have measurable impact. Here's a chronological rundown (and I acknowledge the fact that, irrespective of its length and the time that went into compiling and analyzing it, this list may be incomplete):
1.) August (2013) - January: Attorney General Eric Holder gave a groundbreaking speech on our broken criminal justice system and its racially biased drug war at the ABA annual meeting and announced the Department of Justice's (DOJ) new actions (unprecedented guidelines to federal prosecutors not to charge low-level, nonviolent drug offenders with crimes that entail mandatory minimum sentences, among other things, in his new "Smart on Crime" initiative) to reduce harsh drug sentences (text of full speech here).
News broke in January, six months after this move, that the number of drug defendants charged by the federal government in January dropped to its lowest monthly level in 14 years, and the number of defendants charged by the fed with drug offenses during the six-month period from August through January is the lowest six-month total since the end of the Reagan administration (i.e. the administration that exacerbated the drug war).
2.) October (2013): A Gallup poll showed that, for the first time, a clear majority, 58%, of Americans said that marijuana should be legalized, with support surging 10 percentage points last year alone.
3.) January: Obama made a landmark statement on marijuana in an interview with The New Yorker, saying that marijuana is less harmful than alcohol (drawing a direct contrast to standing drug policy). He also noted the racial disparity in drug arrests, saying "We should not be locking up kids or individual users for long stretches of jail time when some of the folks who are writing those laws have probably done the same thing." And he added that the new state laws legalizing recreational marijuana use in Washington and Colorado are "important... because it's important for society not to have a situation in which a large portion of people have at one time or another broken the law and only a select few get punished."
4.) January: Holder announced that the federal government would soon make it easier for banks (previously barred under federal money-laundering rules from handling proceeds from marijuana sales) to do business with legal marijuana sellers; a promise fulfilled just weeks later.
5.) January - July: In a short 34-word passage of his State of the Union address that went largely unnoticed, until days later, Obama announced a "new initiative to help more young men of color." The Washington Post reported that the President's "My Brother's Keeper" initiative (MBK) would consist of two main parts: (1) "businesses and foundations will join together to test strategies aimed at 'making sure children arrive at school ready to learn and reducing negative interactions with the criminal justice system,'" and (2) "Obama will launch an internal administration effort to more rigorously evaluate what programs work best at helping young minority males" (as an example, The Washington Post cited the Education and Justice departments' "recently updated guidelines provided to school districts on the most effective disciplinary policies").
The president officially launched the initiative at the White House on February 27, where it was revealed that those "leading foundations," 30 in total, combined to form the Executives' Alliance to Expand Opportunities for Boys and Men of Color, and pledged $200 million over the next five years, "alongside additional investments from their peers in the philanthropic and business communities, to find and rapidly spread solutions that have the highest potential for impact in key areas, including: early child development and school readiness, parenting and parent engagement, 3rd grade literacy, educational opportunity and school discipline reform, interactions with the criminal justice system, ladders to jobs and economic opportunity and healthy families and communities."
Additionally, inspired by the president's new initiative, the Opportunity Finance Network, a network of over 225 community development financial institutions (CDFIs), announced that it's committing to lend $1 billion to support MBK. And in July, the president announced an expansion of MBK "that includes commitments by 60 of America's largest school districts and a host of new foundations and agencies as well as major corporations, including the NBA and its players and retired players associations, AT&T and the Emerson Collective, started by Laurene Powell Jobs, the widow of Apple co-founder Steve Jobs. The new commitments total about $104 million and include aggressive mentorship and recruitment campaigns targeted at minority males."
All things considered, this is a politically significant move on the part of the president. After all, it's the first initiative of his that's unabashedly race specific (not to mention the fact that it recognizes the correlation between education and criminal justice). It's also a welcome departure from his trite emphasis and focus on personal failure and responsibility -- without equally focusing on the responsibility of institutions and the state -- in his past harangues to black audiences. And, although too soon to judge, from the looks of it, MBK will do some measurable good (See No. 13 in Part 3).
For Part 3, which continues with numbers 6 - 14 of the chronological rundown of "Where We Are," check here...
Calling all HuffPost superfans!
Sign up for membership to become a founding member and help shape HuffPost's next chapter