People always look forward to the moments when they can partake in life's little indulgences. An extra-large iced coffee here, a much-needed manicure there -- even the simplest treats can be powerful pick-me-ups. Unless, that is, you're Felice Campbell. For this stay-at-home mom of six, indulgence wasn't just an occasional reward; it was a way of life.
Nearly 10 years ago, Felice's spending routine was out of control. She'd spend $300-$400 each month at Starbucks and nearly $60 each week on tanning and manicures. She had spent more than $30,000 on hair extensions over a two-year period.  Her home was filled with thousands of dollars' worth of silk flowers, furniture that she frequently replaced, and expensive murals, which averaged $2,000-$4,000 each. She regularly maxed out credit cards and sometimes used her husband's credit card to get a cash advance to fund her shopping habits. Felice's spending was driving her family toward financial catastrophe, but she wasn't sure how to stop it.
"When I do shop, I do kind of get a rush. It makes me feel good. Afterwards, though, I get depressed," she said back then. "I'll [still] buy something even if I really don't like it because I have to come out [of the store] with something."
In 2007, Felice and her husband, Phil, appeared on "The Oprah Winfrey Show" and opened about their financial problems. That's when Felice also admitted her biggest source of shame in the entire situation.
"My kids don't have health insurance," she said with a shaky voice. "But I could spend all the money on my hair and my nails. Yet I can't take care of my babies."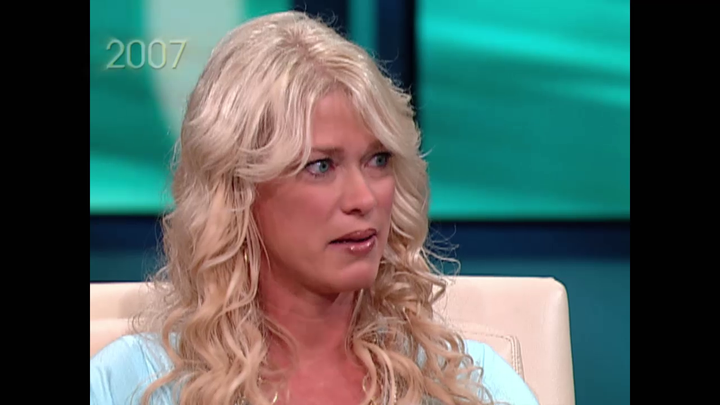 "Oprah: Where Are They Now?" recently followed up with Felice and learned that there have been some incredibly dramatic and positive changes in her life since her appearance on "The Oprah Show" eight years ago -- but it had to get worse before it got better.
"I went through a little bit of a downward spiral," Felice says today. "I was drinking, taking pills. It was quite bad."
As she now realizes, her spending habits had much more to do with emotional and marital issues than simply buying a bunch of things she didn't really need.
"I was not in a good place at the time. It wasn't about shopping. I was just very miserable," Felice says. "I was 21 when I met... Phil. I got pregnant; [that's] why we ended up getting married. So, I stayed together all that time because I wanted to do the right things for the kids. I was going to sacrifice being miserable for the kids.
"It wasn't to hurt anybody else. It was because of me hurting," she continues. "My intentions were never to hurt my children to or hurt Phil. It was just because I was unhappy."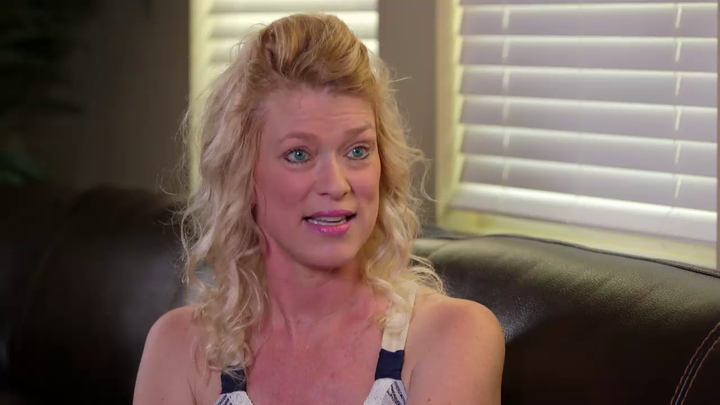 After appearing on "The Oprah Show," Felice and Phil had another child. A year later, they divorced. Now, Felice is married to a man named Darren, her husband of three years. But the two first crossed paths much earlier than that.
"Darren and I actually met about 12 years ago. He did my window coverings in my house," Felice says. "We became friends, and he heard that I was going kind of through a rough patch, and we've been inseparable ever since. He's my soul mate, my best friend and he makes me very happy."
Felice and Darren aren't just best friends, they're also parents to a baby boy named Caleb. "He was a little bit of a surprise!" Felice says.
Between the two, they have 12 children and five grandchildren. Felice adds that she and her husband don't have any money problems.
"Darren and I do not have financial issues whatsoever. We don't live beyond our means. We have mismatched furniture and everything we've bought, most everything has been used," she says. "And you know what? I would rather live in this small 1,400-square-foot condo and be happy than a 4,000-square-foot house and be miserable."
PHOTO GALLERY
QUIZ: How Well Do You Know 'The Oprah Winfrey Show'?
Calling all HuffPost superfans!
Sign up for membership to become a founding member and help shape HuffPost's next chapter