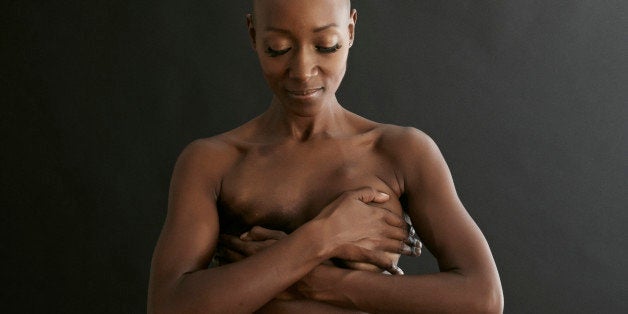 "Why do more black women die of breast cancer?" asked a recent headline in The New York Times.
As it stands today, African-American women are roughly 40 percent more likely to die of breast cancer than white women. Even looking at mortality rates - which have decreased for all women in the U.S. since 1990 - the decreases began earlier and are greater for white women than for African-American women.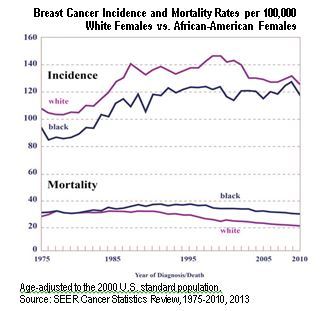 And again, it begs the question: why?
As the leader of an organization that has invested over $48 million looking for answers to this question, I am all too familiar with the complexities of this puzzle.
As the NCI, Komen, and other leading cancer organizations know, genetics certainly plays a role. For example, African-American women are more likely to be diagnosed with triple negative breast cancer (a subtype of the disease that is "negative" for the three main tumor markers - estrogen receptor, progesterone receptor and HER2 - and for which no targeted therapies currently exist). Combine that with the fact that African-American women are also more likely to be diagnosed with breast cancer at a younger age, and it starts to seem like the genetic deck is indeed stacked.
But some estimate that as many as one-third of women dying of breast cancer today - ONE-THIRD - could be saved without a single new medical breakthrough. Because if there is one thing we at Komen have learned in our nearly three-and-a-half decades, it's that all the research in the world won't help those who can't access the health care system. We must ensure that all people have access to, and receive, timely, high-quality breast cancer care.
A two-pronged approach - improving access while investing in research - is how we can change the lives of these women today and close the gap for future generations.
This is the foundation of Komen's nationwide Health Equity initiative, which we launched last year with a goal to reduce this gap in breast cancer mortality rates between African-American and white women by 25 percent in the 10 U.S. cities with the greatest disparities in breast cancer outcomes - because we know that there are interventions that can save lives today.
Highlighting this work and what we have learned was my top priority when I had the chance to speak with Vice President Biden and Dr. Jill Biden at the White House Cancer Moonshot Summit last month. I discussed the realities of breast cancer that African-American women in the U.S. are facing. It's not easy to think about women fearfully avoiding screening or treatment until they have tumors breaking through their skin, or opting to pay the mortgage instead of filling their prescription and following through on their treatment... but it is happening.
And these are by no means the only factors at play. Through roundtable discussions held with community leaders (as a part of the Health Equity initiative), we've learned that while every community is unique, there are some obstacles that are universal. Many of these were also identified by Komen-funded researcher Dr. Olufunmilayo Olopade in collaboration with Dr. Robert Daly of the University of Chicago in their review entitled "A Perfect Storm," including: differences in the quality of screenings African-American women receive, as well as delays in follow-up after an abnormal screening; delays, misuse and underuse of treatment; lack of physician education about the role of genetics in African-American women, who may have a family history that suggests they may benefit from genetic counseling and/or testing; and the inability to secure child care, miss work or afford transportation to treatment.
Susan G. Komen will not allow these obstacles to be excuses. We will do whatever it takes to ensure that every woman has the best resources available to fight and ultimately beat breast cancer.
Related
Popular in the Community