After jumping to fame as a cast member of movies like "Nacho Libre" and "Cowboys and Aliens", and more than a decade of film and TV success, Mexican actress Ana De La Reguera returns sexier than ever on the cover of the new December/ January issue of Siempre Mujer Magazine, where she admits that there is a possibility she might be "a little crazy."
In an interview, the Mexican actress chatted about her next film project, debuting as co-producer, as well as her new love and the contradictions that form much of her life.
"Many think that actresses are crazy. I say we all are a bit," said the Hollywood A-lister. "What happens is that an actress is more connected to her emotions and knows how to say what she thinks because she is more in touch with her feelings."
The public breakup of her five-year-long relationship with Univision journalist Jorge Ramos was a difficult period. However, broken hearts heal, and the actress has found comfort in her new companion, to whom she refers to only by the first name, Tomás.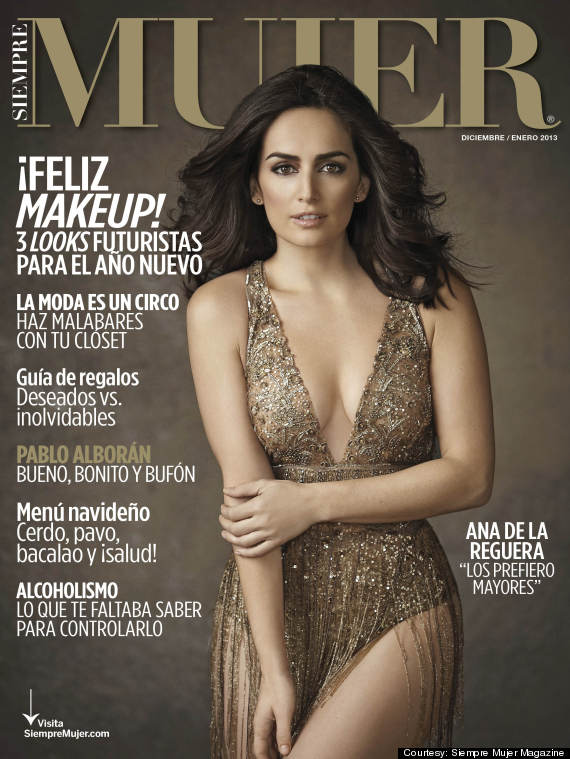 "Ana for the first time talks about marriage, children and her breakup. Notorious for shying away from the cameras, she describes herself as 'boring for the paparazzis' because of the way she keeps love and personal life outside of the public scrutiny. However, because of the close and trusting relationship she has with the magazine, she felt comfortable to open up," said Maria Cristina Marrero, Editor in Chief of Siempre Mujer.
The 15 years of age separating Ana from her new love are irrelevant, according to the Mexican actress who says they are extremely happy and stable. Both have known each other for a long time, are "Veracruzanos" (from the state of Veracruz, Mexico), and work together in her foundation, which aims to promote the city of La Antigua as a cultural center for the arts and tourist destination.
"I've had a relationship for over a year with him ... I do not want to say 'never' [will she marry him], but it is not what I'm looking for now. Though I confess I do feel that Tomás is forever," said De La Reguera to Siempre Mujer.
She admits it has not been easy finding that new person in her life while staying away from controversy. Despite this, Ana feels grateful for past experiences and hopeful for those to come in this new relationship.
"It's hard to get a steady partner. This career is hard to understand and follow because [actresses] go through complicated processes and it's different from any other profession. Besides, everything is made public," said the actress. "All the relationships are good and I love my life and everything I have gone through. I would not change anything I've done or what I've lived, and with whom I have lived it. I'm not sorry at all."
The Mexican celebrity is now focusing on her work, and at her 35 years of age has decided to explore new ideas and plunge into the world of film production. What better way to begin than portraying the memorable life of Mexican icon Lupe Vélez?
"I'm co-producing for the first time and I love it. It is about the life of Lupe Vélez, who with Dolores Del Rio, were the first Latinas to achieve success in Hollywood in the thirties. Her life was very passionate and intense, but unbalanced in the eyes of many. It was full of contradictions. It was also very tragic, because she committed suicide at age 36... " said the movie star.
Regarding the idea of seeing her own life reflected in her idol's, De La Reguera clarified, "If I'm crazy or not, I can not guarantee it. But I live an extraordinary life; there is no doubt about that... Life has been very generous to me."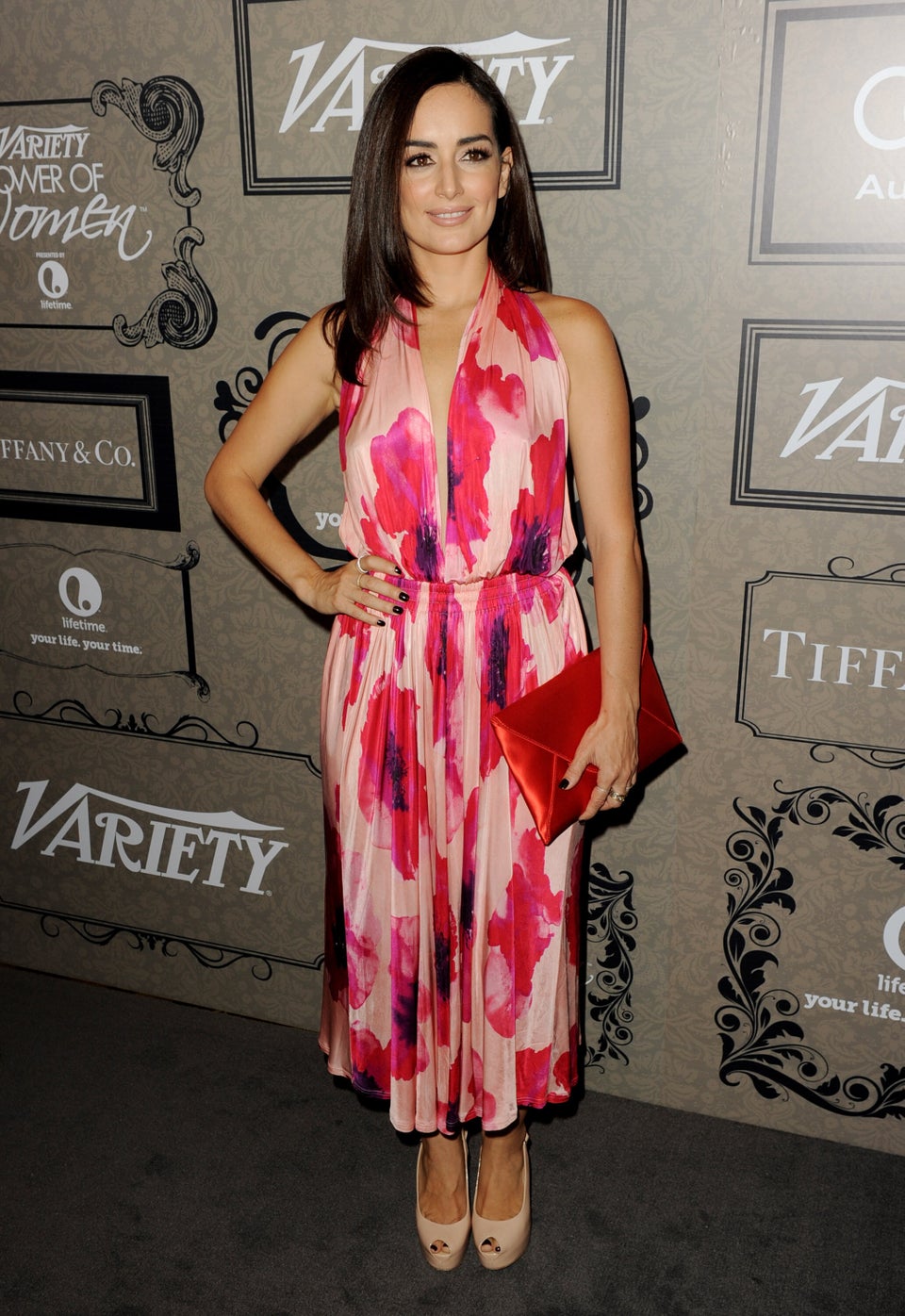 Ana De La Reguera
Popular in the Community