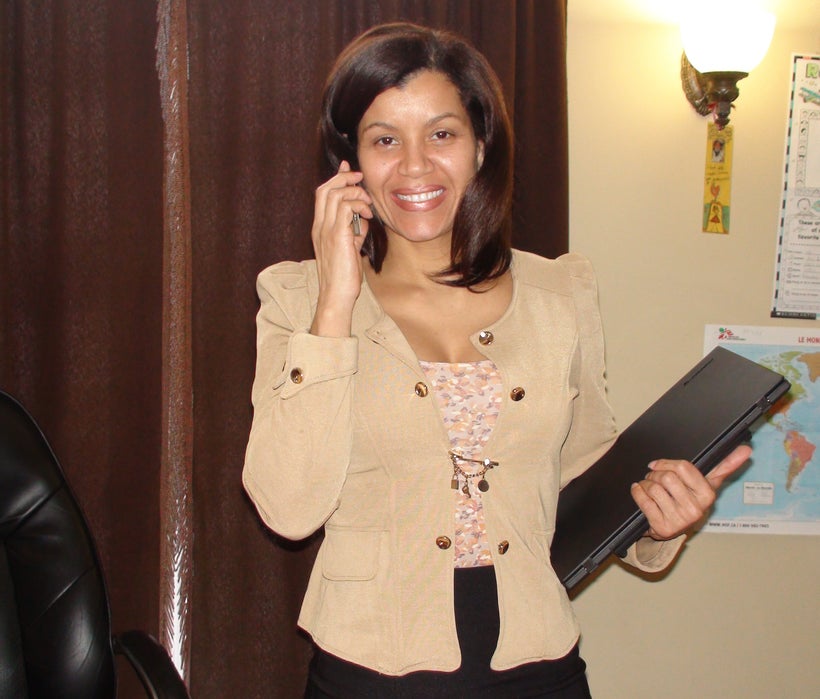 Over the past five years, women entrepreneurs have successfully broken barriers and stereotypes within the workforce - specifically in digital marketing. From creating successful startups to expanding well-known organizations, the female workforce has done some amazing things. Not only are their efforts changing the marketing realm, but they are creating new waves that will forever change the way businesses are built and function.
Ana Maria De La Cruz is one of the female entrepreneurs changing the world. In 2005, she co-founded a successful Hispanic Ad network, which she then sold to a media company in the USA in 2008. In 2011, she co-founded an expansive blogger outreach network called BlogDash.
After realizing the power of content marketing to expose businesses to enthusiastic prospects, she created the company 4ContentMedia in 2016. The boutique internet marketing firm provides content marketing services such as content creation, link building and blogger outreach. She now devotes her decade plus experience in online marketing toward giving small businesses the edge with a superior online presence.
With that in mind, we spoke to Ana Maria De La Cruz to get her point of view on how businesses can develop their online presence in 2017.
Huff Po: What can businesses do to be found on the web and increase their site traffic in 2017?
De La Cruz: Simple, content marketing. Content will continue to be a big lead/sales driver in 2017. Businesses can't just let blogging go by the wayside and expect to be successful. The most effective way to get noticed is to combine SEO-optimized content on their blog and website with link building and a robust blogger outreach program. By keeping their blog up-to-date with valuable content, businesses are showing Google that their website is a good resource for their potential customers. On top of that, because blogging builds trust, they will be seen as trusted experts by their readers.
Though Google has continued to adjust their algorithms in large ways and small, it still holds true that if you get back links from highly reputable sites, your search engine ranking will increase as well. Blogger outreach is another way to build links, but it also does double duty by spreading word of your brand organically across the web. If a well-respected blogger profiles your products or services in a post, not only will enthusiastic prospects be able to come directly to your site, your brand will also be prominently mentioned on social media.
That's the trio that is content marketing, and small business owners really owe it to themselves to implement at least some of these strategies in 2017, if not the whole enchilada.
Huff Po: What do you think is the biggest challenge for a small business to be found on the web?
De La Cruz: Actually, there are many challenges for small businesses to gain web presence. I'll mention some of them:
Low Budget: Yes, unfortunately it takes money to make money. To be present on the web, you need to create content on your blog, engage in link building to gain search engine ranking, and employ blogger outreach to get readers attention and develop brand awareness. These content marketing services cost money to employ – whether you try to do it yourself or hand it to someone else. As small businesses have a very limited budget, it's tough for them to do all that – whether in house or outsourced.
Not enough Time and Expertise: Most small businesses don't have the time to blog. Many business owners who try it eventually give up on it, which kills their following and ruins their hard work. Link building is an art as well as a science, and it requires significant expertise to do it properly and avoid damaging your web presence. Blogger outreach can be incredibly tedious when you try to do it yourself – trust me, I've been there and done that. If businesses don't have the time or expertise to employ content marketing, its ok, they can ask someone to do it for them. The problem is that between outsourcing sites and dedicated content creators, it can be difficult to figure out who to trust. It can be tempting to outsource blog posts at $10 a pop and get hundreds of links on the cheap, but poor quality backlinks and blog posts can be highly detrimental to your online presence and can even cause damage that takes years to repair – such as being blacklisted by Google.
Targeting The Wrong Audience: It's very important to target your content marketing efforts – otherwise you're kind of blindly flailing about and hoping that something sticks. It can be a challenge for a small business owner to drill down through the complexities and possibilities to develop a winning content marketing plan.
HuffPo: Anything else you want to add?
De La Cruz: Yes, content is an unavoidable element for business success in 2017. So just keep this in mind - write valuable content for your targeted audience. Search engines are original content-friendly. If readers like your content, then search engines will follow.
Learn more about Ana Marie De La Cruz - On top of been a businesswoman, Ana Maria is a single mom of three and loves running. When I asked her where she finds the time to do all that, she responded: "it's challenging, but it's possible!" Visiting Anna's website 4ContentMedia or her LinkedIn Profile.
Calling all HuffPost superfans!
Sign up for membership to become a founding member and help shape HuffPost's next chapter
This post was published on the now-closed HuffPost Contributor platform. Contributors control their own work and posted freely to our site. If you need to flag this entry as abusive,
send us an email
.