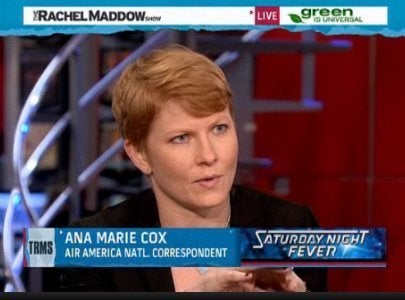 Ana Marie Cox is joining GQ as the magazine's Washington correspondent.
The original Wonkette, Cox most recently worked at Air America Radio, which went under last month.
According to the announcement, Cox will work on regular features for the magazine, contribute daily to GQ.com, and host a regular podcast for GQ radio with political players. She will also spearhead GQ's annual DC Power List.
"The monthly magazine is one of the few things I haven't tried yet," she told Politico's Michael Calderone. She said her podcast will be a similar "but better" version of her Air America show.