CNN commentator and Republican strategist Ana Navarro isn't buying it.
"Unfortunately, we have made that to be sort of a part of the culture, a 'Fifty Shades of Grey' culture in today's society that men can talk like that," Hughes told Cooper.
"Where have men made it OK to talk like that?" Cooper asked.
"Eighty million copies of 'Fifty Shades Of Grey' have been sold," she replied, referencing what became a popular right-wing meme in defense of Trump over the weekend. "'Magic Mike' was one of the most popular movies... you look at the vampire trilogy."
"Let me tell you something, everything you just said is 50 shades of crazy," Navarro said. "To compare running for president to an erotic film or an erotic movie, an erotic novel, it's crazy."
"If he wants to be held to that standard, great, then go write 'The Art of the Groping.' But if you are running for president of the United States, you are a role model. You're a role model for children like your daughter who you keep quoting. You're a role model for all Americans. You're held to a higher standard. You should not be behaving like if you are in a locker room. You should be behaving like if you are in the Oval Office."
E.L. James, author of "Fifty Shades Of Grey," also spoke up about the comparison over the weekend.
"It's fiction," James tweeted. "You know. FICTION. #LearnTheDifference and #GrowUp."
Related
Before You Go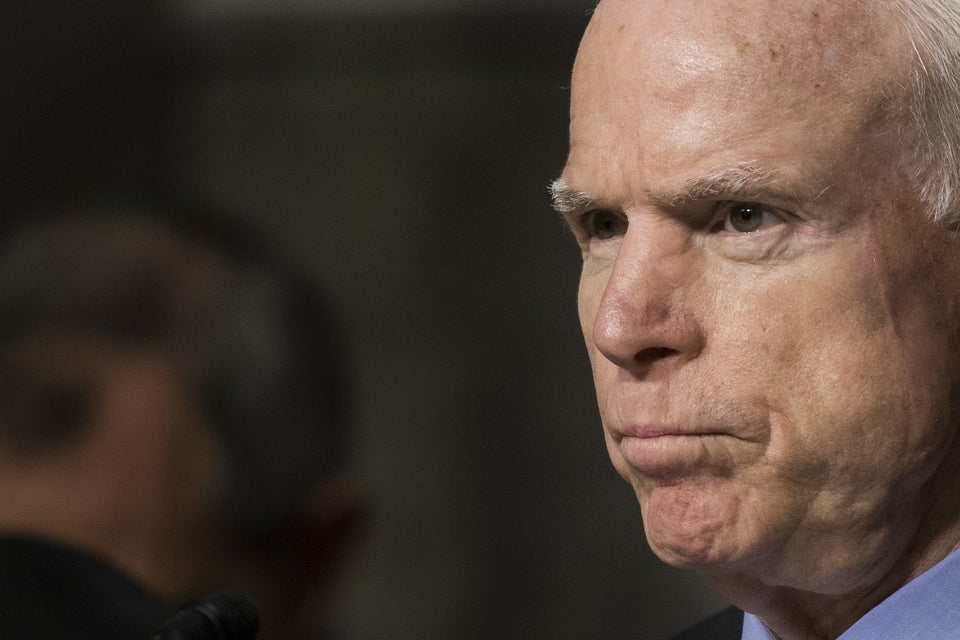 Republicans Who Have Withdrawn Their Support For Donald Trump
Popular in the Community