"I think that the appointments he makes early on are the first signal he sends about what kind of president he is going to be," Navarro said. "Many of us are torn by the utter disdain that we have for candidate Donald Trump and the utmost respect we have for the office of the presidency of the United States, and we want to give this guy a chance. We want to extend the olive branch and extend one to us, but if what he is doing is naming somebody like Steve Bannon, who has got such a track record and such a reputation for being controversial...[and] who has filled his publication with anti-Semitic, anti-Hispanic, anti-everything type of headlines, you have got to be very concerned."
The political commentator said she approved of Trump's decision to make the head of the Republican National Committee, Reince Priebus, his chief of staff since he is a "normal guy" who unlike Bannon has no history of anti-Hispanic and anti-immigrant rhetoric.
Navarro insists that despite not voting for Trump, she wants him to succeed because she wants her country to succeed. With that said, she was disappointed the President-elect had not done more to denounce the spike in hate crimes since Election day.
"I want him to stop playing games and pretending that he doesn't know these hate crimes are going on out there," Navarro said. "I want him to really, genuinely address his supporters. He needs to do more. Donald Trump needs to understand that, whether he is a racist or not, he peddled in this for the last 18 months, and he unearthed an ugly underbelly in America."
"He unleashed feelings of racism, of hostility and sexism and division that are now out there," she continued. "Some of these folks feel legitimized and empowered by his election. It is up to Donald Trump, who did not invent racism — let's be very clear about this. This was out there already, but he unleashed it in a way we haven't seen it in decades. If he wants to be able to govern this country and unite Americans for his benefit, for all of our benefit, it is up to him to denounce it strongly."
"I think it's built up by the press because, frankly, they'll take every single little incident that they can find in this country, which could've been there before ― if I weren't even around doing this ― and they'll make it into an event, because that's the way the press is," he told "60 Minutes."
Watch Ana Navarro take on Trump's recent appointment in the video above.
Before You Go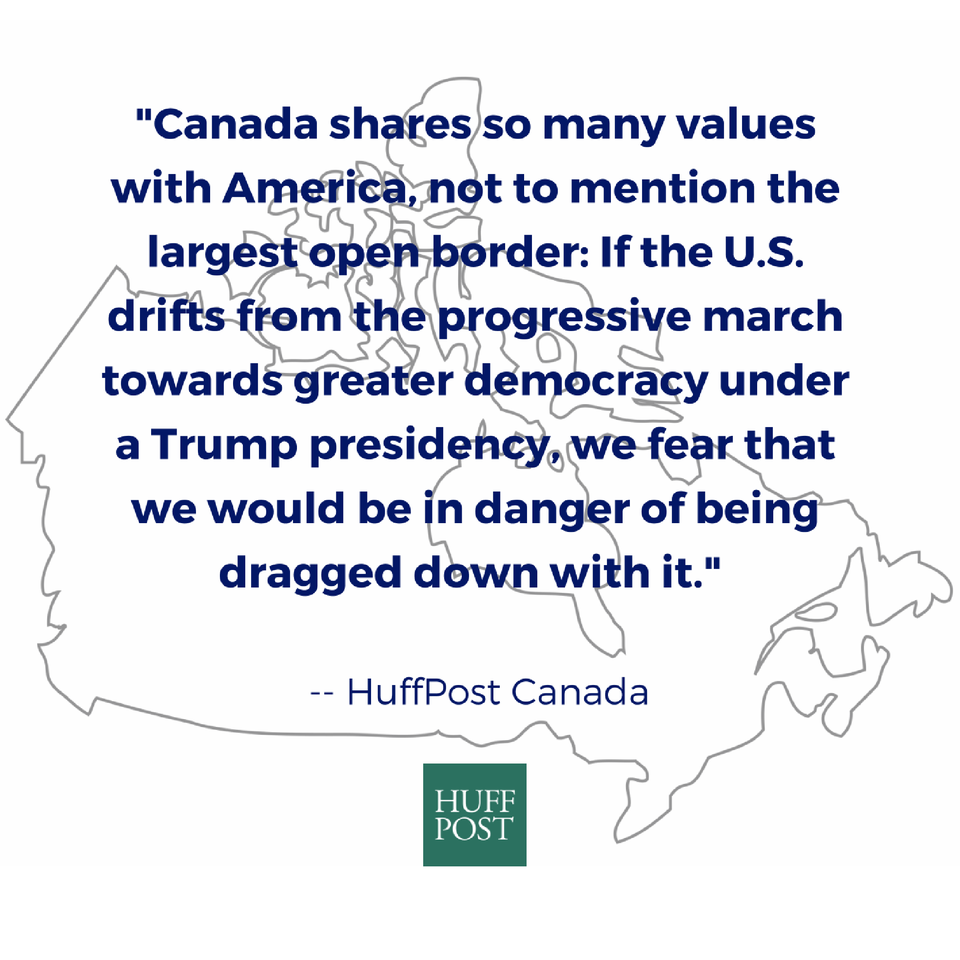 This Is What The World Finds Scariest About Trump
Popular in the Community