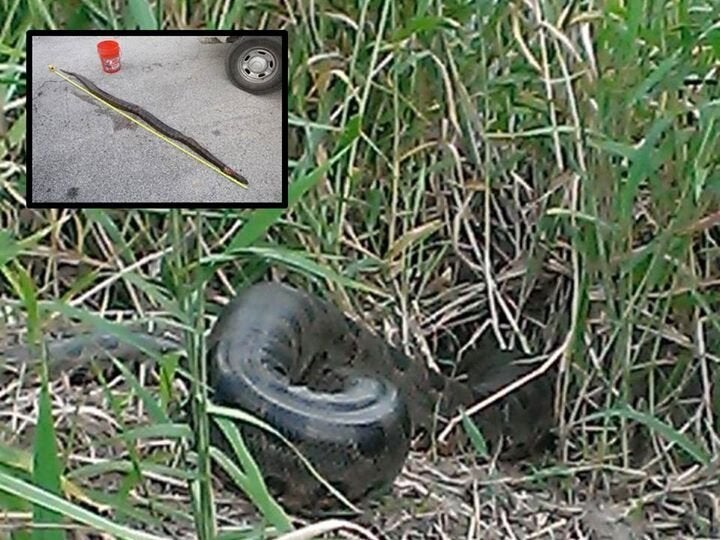 A 9-foot-long green anaconda, known for being the largest snake species in the world, was euthanized Monday in Florida after being found freely slithering near the St. Johns River, east of Orlando.
The invasive species, which is illegal to own as a pet in the state, was spotted by a fisherman and reported in the nick of time, state wildlife officials announced Tuesday.
Unfortunately for the monster reptile, it tried to flee into the 310-mile river before a trapper could get to it, authorities say -- and an officer killed it on the spot. 
Though massive in size, the carnivore can get even bigger, wildlife officials say. It's capable of growing to more than 29 feet and weighing more than 550 pounds. 
In their native home of South America, anacondas feast on animals like wild pigs and deer by wrapping around their prey and squeezing until it suffocates or is crushed to death, according to National Geographic.
The animals are "cumbersome on land, but stealthy and sleek in the water," according to National Geographic. Their eyes and nostrils, placed high on their heads, allow the snakes to wait for prey while nearly completely under water.
"We go out here and we go swimming, you know, fishing and hunting and doing all kinds of stuff in and around the water," Derrick Lockhart, who runs an airboat business near the site where the snake was killed, told local news station WFTV. He expressed relief the snake is gone. 
Exactly how the reptile ended up loose remains a mystery, wildlife officials said.
They said it was not microchipped, like anacondas that are allowed to be owned for research, public exhibition or commercial use so long as adequate security measures are in place. Without a federal permit, it's not legal to import, privately own or transport the snakes.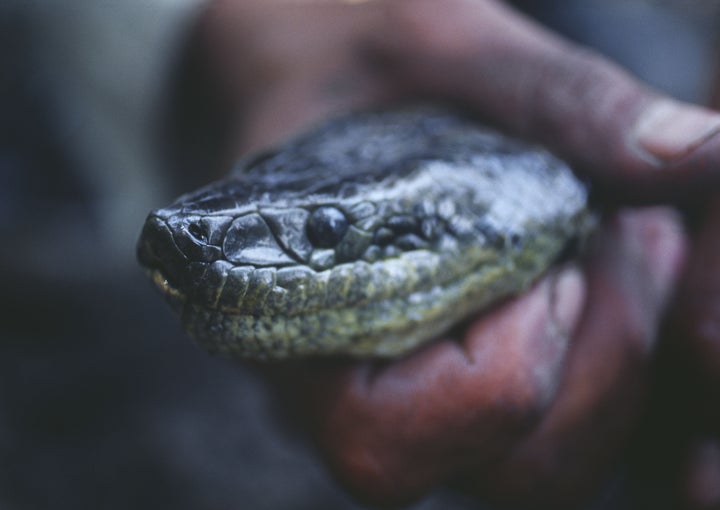 "Green anacondas are conditional nonnative species and are considered to be dangerous to the ecology and/or the health and welfare of the people of Florida," the state's Fish and Wildlife Conservation Commission wrote on Facebook.
Last year, the Discovery Channel announced plans to air video of a man being eaten alive by one of these deadly serpents on its program "Eaten Alive."
Though snake researcher Paul Rosolie ultimately called off the death-defying act, to give some insight into what being eaten would feel like Discovery prepared a suit that would be able to withstand pressure of at least 90 pounds per square inch.
That's like having a 90-pound weight on every inch of your body.
PHOTO GALLERY
Two-headed animals and other bizarre creatures
Calling all HuffPost superfans!
Sign up for membership to become a founding member and help shape HuffPost's next chapter