Two years after the groundbreaking WHA resolution with the potential to improve care for 5 billion people worldwide, have we made strides to increase access to essential anaesthesia and surgical care?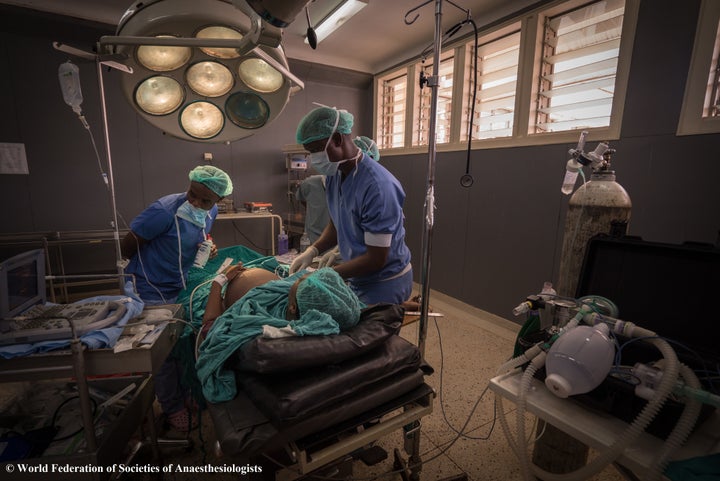 "My country Bhutan has 0.7 million people but only 3-4 anaesthesiologists so we cannot provide safe anaesthesia to all the patients," Dr Tashi Wangchuk explained to me on a humid afternoon walking along the Chao Phraya river in Bangkok.
"We are supported by the nurse anaesthetist programme and supported by Thailand. Bhutan is small pockets, it's scattered throughout the mountainous terrain, and some hospitals, district hospitals, are run by single nurse anaesthetists. Nurse anaesthetists are trained in Bangkok for one year. When they go back they apply whatever they've learned, but are unable to update their learning. There is no continued medical education."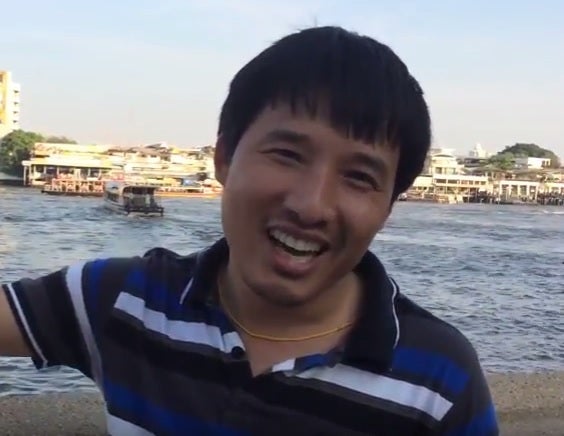 Dr Wangchuk, one of a very few physician anaesthesiologists in Bhutan, was beginning his WFSA Fellowship at Bangkok Anesthesia Regional Training Centre (BARTC) in the bustling city and was amazed yet watchful of the new and different sights and sounds as we walked. As he shared observations about the differences between the hospital he had come from and BARTC, I had the sense that these reactions were as much a part of his experience in the hospital as they were the city outside it: a tale of two worlds whose differences can be measured in terms of life and death.
The challenges he discussed seemed like millions of miles away from the world-class facilities held within BARTC, but they were not. The other fellows awarded a place through the same WFSA fellowship scheme, who live and work across the region, shared similar experiences, highlighting the huge gap in anaesthesia and surgical provision locally, regionally, and globally.
The year before my visit, on 22nd May 2015, a ground-breaking resolution "Strengthening emergency and essential surgical care and anaesthesia as a component of universal health coverage" was passed at the 68th World Health Assembly; a potential game-changer for the 5 billion people (of the world's 7 billion people) without access to safe and affordable access to anaesthesia and surgical care when needed.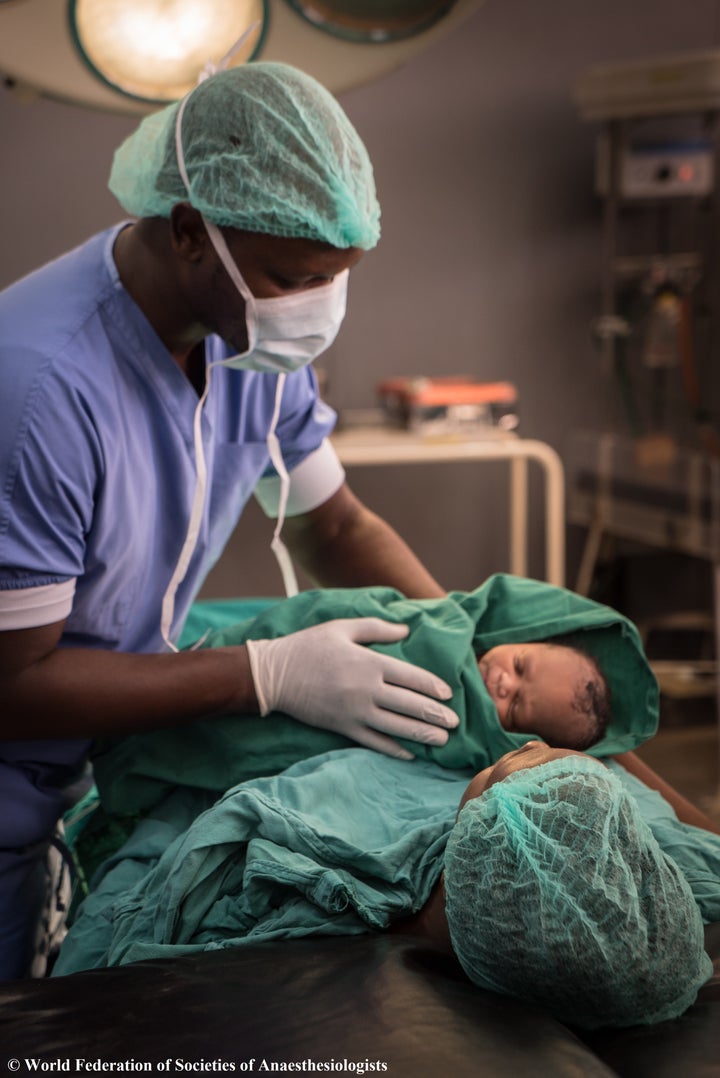 The real excitement surrounding the resolution stemmed from the fact that "the neglected stepchild" (surgery), "her forgotten sister" (anaesthesia), and the millions of neglected surgical patients, finally made it onto the global health stage and, from there, maybe even into the global consciousness. Never considered your access to surgery and anaesthesia before? You're probably one of the lucky 2 billion who don't have to. Yet shouldn't access to lifesaving surgical treatment be a human right, for everyone?
The World Federation of Societies of Anaesthesiologists (WFSA) thinks so, as do the many non-profit organisations that have worked tirelessly since the resolution was passed on a Spring Geneva day in 2015. So where are we two years on?
Many actions have taken place on a local and national level across the world. The development of National Surgical, Obstetric and Anaesthesia Plans in Zambia, and more recently Tanzania, as well as in other countries across Africa, Asia, the Western Pacific and Latin America, are a great step forward in institutionalising surgery and anaesthesia in top level national health policy. This week the Tanzanian government announced plans to produce more skilled anaesthesiologists in the country in a fresh bid to avert maternal mortality among Tanzanian women.
"The government is now implementing its strategy to ensure every ward has one modern health facility. The task which is ahead now is to have experts who can work in these facilities and help in supervising several issues related to healthcare provision among Tanzanians," Dr Mpoki Ulisubisya, the Permanent Secretary in the Ministry of Heath, explained on Monday. [http://allafrica.com/stories/201705160129.html]
The WFSA has worked to improve anaesthesia human resource capacity, an essential component of achieving universal health coverage (UHC), through anaesthesia training and education programmes in five continents. The organisation has also highlighted the essential leadership role of anaesthesiologists working alongside non-physician anaesthesia providers to achieve UHC, developed a tool for assessing anaesthesia capacity, updated the International Standards for a Safe Practice of Anaesthesia and will shortly publish a global survey of the anaesthesia workforce alongside an interactive online map.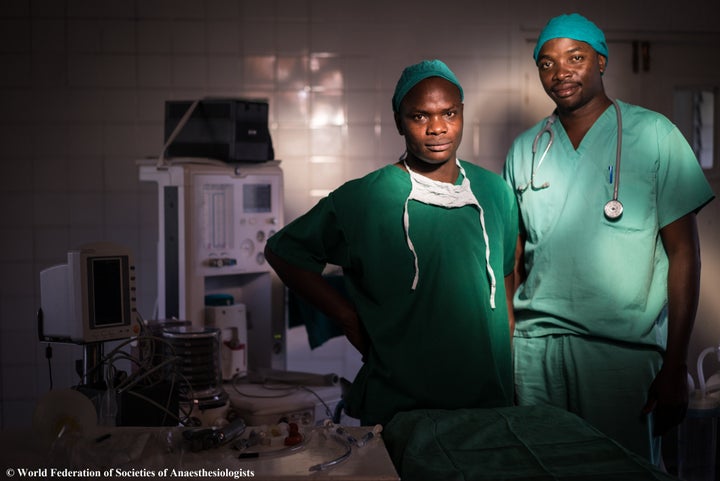 "The crisis in anaesthesia is perhaps most apparent in terms of workforce. Safe anaesthesia requires a trained provider and yet across large parts of Sub-Saharan Africa, South-East Asia, and beyond, ratios of far less than 1 trained provider per 100,000 population are commonplace. In high income countries we are used to ratios of 20/100,000 or higher, and we experience very low mortality from anaesthesia, yet in low income countries we actually have examples of there being 1,000 times fewer trained providers and 1,000 times higher mortality rates. It's wrong," Julian Gore-Booth, WFSA Chief Executive, explained.
Despite these international efforts and the progress made, there is still a lack of funding for this area of global health. Each year more than 4 times as many people die from conditions that could be treated by surgery and anaesthesia than die from HIV, Tuberculosis and Malaria combined, yet surgery and anaesthesia remains massively underfunded. The need for the Resolution to remain high on the global health agenda is clear: 5 billion people depend on it.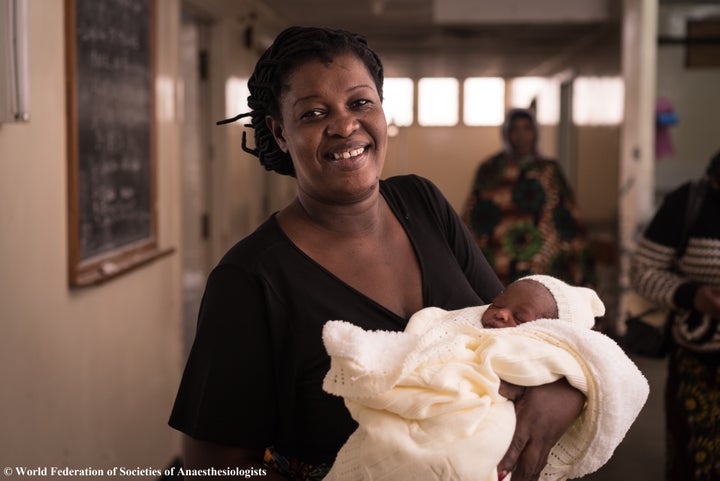 The WFSA will continue its mission to improve patient care and access to safe anaesthesia, but anaesthesiologists cannot tackle this crisis alone. With medical staff so willing to learn, equipment becoming more cost effective, and scale up beneficial to everybody, solutions are available. We are two years on from the passing of the resolution, so when its progress is discussed at the upcoming World Health Assembly, the message is clear: there is no time to lose, we must redouble our efforts and our progress. For everyone, everywhere.
If you would like to donate to the WFSA to help us continue our mission to improve access to safe anaesthesia for everybody, please visit www.wfsahq.org/get-involved/donate.
Related
Popular in the Community