The Spartanburg native beauty queen, who has been with girlfriend Tamyra Bell for three years, started competing in pageants over a decade ago. In 2000, she won Miss South Carolina Princess for Miss Spartanburg.
A singer and advocate for people with special needs, she's been working with Special Olympics South Carolina since she was 8.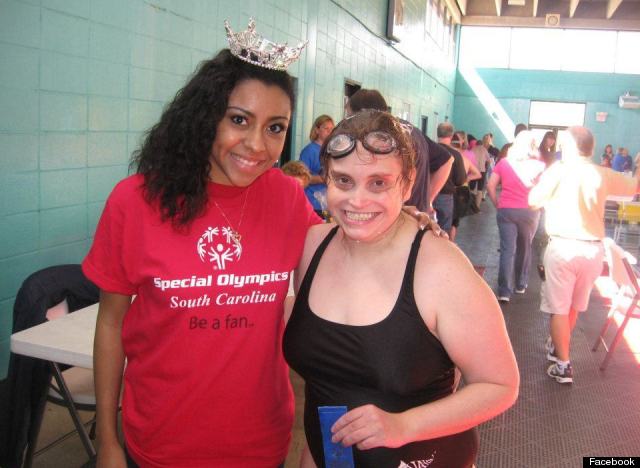 Telling The Advocate that she hoped to be "an advocate for equality for everyone," Valencia said, "If I can't be that role model and be positive and comfortable in what I have to say then I shouldn't have it as my platform."
The current Spartanburg Community College student and gymnastics coach plans to major in business at the University of South Carolina, and aspires to open up her own gym and train elite gymnasts. She currently coaches at her old gymnastics center.
Last year, Jenna Talackova, a transgender beauty queen was disqualified from the Miss Universe Canada pageant. She broke her silence when she found out that she could potentially be allowed to compete.
"I had always dreamed of being in the Miss Universe competition, and having an opportunity to represent my country, Canada," she said. "Then I was told by representatives of the Miss Universe Canada Pageant that I could not compete, because the rule stated that I had to be a 'naturally born' woman, and they said I was not...I have never asked for any special consideration. I only wanted to compete."
Popular in the Community