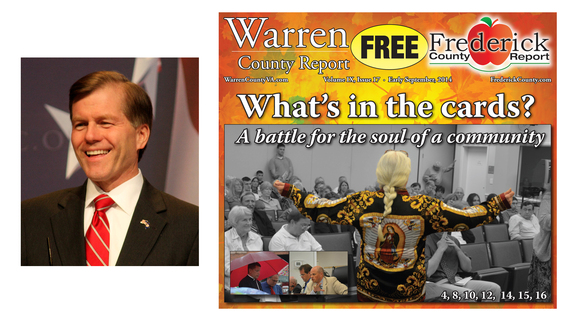 I discussed the corruption trial of former Va. Gov. Bob McDonnell and the controversy over whether Front Royal, Va. should keep a ban against fortune tellers, "gypsies" and practitioners of the "magic arts" on The Weekend Show with Kenny Shelton Saturday August 23, 2014.
Sections cited are 98-42, 110-17 and 110-12.
Tune in every Saturday from 10 a.m. to 12 p.m. for The Weekend Show with Kenny Shelton on Lynchburg's Talk Station 100.9 WIQO and 106.3 FM in Danville, and Talk Radio for the New River Valley, 102.5 WBZS. Learn about the events going on in your area!
You can also listen live on your phone, tablet or desktop computer by visiting http://VirginiaTalkRadioNetwork.com
I can be found lurking on Google+ at http://Google.com/+DanMcDermott
Related
Popular in the Community