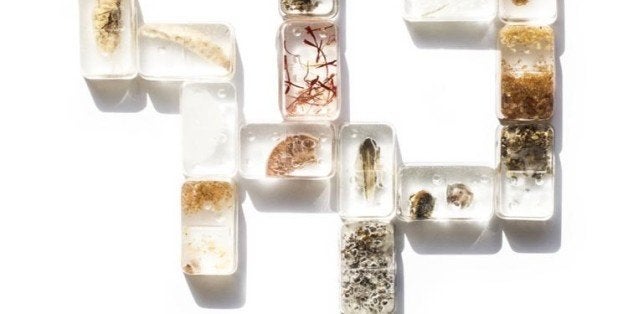 Most of us turn to food experts when we need help with dinner -- cookbooks, cooking shows, food magazines -- but Leonie Anholts, a recent graduate of Academie Artemis, had a better idea: making it into a game. The Netherlands-based designer came up with a food-themed domino game, named Anatomy of a Recipe, that transforms the tedious search of what to cook for dinner from a chore into a game, literally.
Anholt's game, a set of domino tiles that each contain a food ingredient cast inside resin, comes with a cookbook. Each tile corresponds to a recipe in the book. The game is played much like traditional dominos, but in this version the last tile played determines which recipe in the book will be made for dinner.
The dinner problem has been solved.

(This domino is holding a piece of parsley.)
While Anholt's Anatomy of a Recipe is not for sale, we're pretty sure you could come up with your own version. Make a game out of dinner and never stress about it again.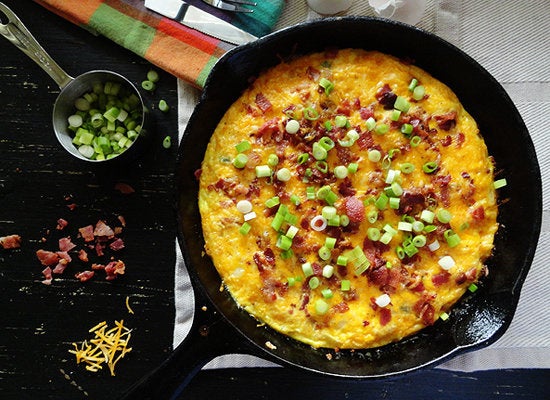 Breakfast For Dinner Recipes
Popular in the Community