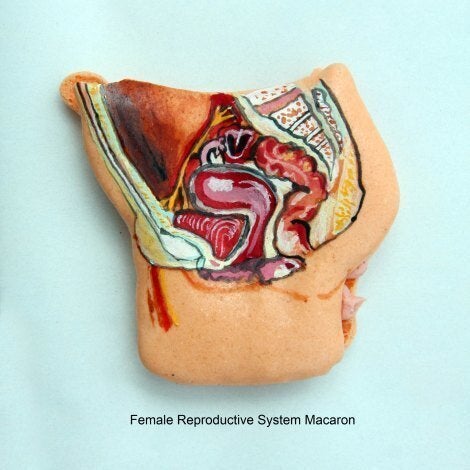 Feast your eyes on the latest creations curated by Miss Cakehead, the alter-ego of weird cake-aficionado Emma Thomas.
These anatomically correct macarons are for Miss Cakehead's upcoming Eat Your Heart Out pop-up, "adult eyes only" cake shop event, this time being held at St. Bart's Pathology Museum in London between October 26 and 29. In keeping with her usual interest in the macabre -- remember these creepy cakes? -- this installment of the cake shop features anatomically correct macarons and gross petri dishes filled with jellied substances.
Miss Cakehead explains what else is to be expected at Eat Your Heart Out in an email to HuffPost:
'Riddled' a five tier wedding cake featuring the painted cell structures of STD's, cupcakes iced in the style of various skin diseases, unique anatomical macarons, fungus infected toenail cookies, a small pox inspired tray bake, a cake taking the form of a Victorian style anatomical wax head complete with exposed brain, petri dish vodka jelly and cocktails based on the stomach contents of a suicide victim are just some of the 'tasty' treats already confirmed.

Peruse some of the less-NSFW offerings in the gallery below.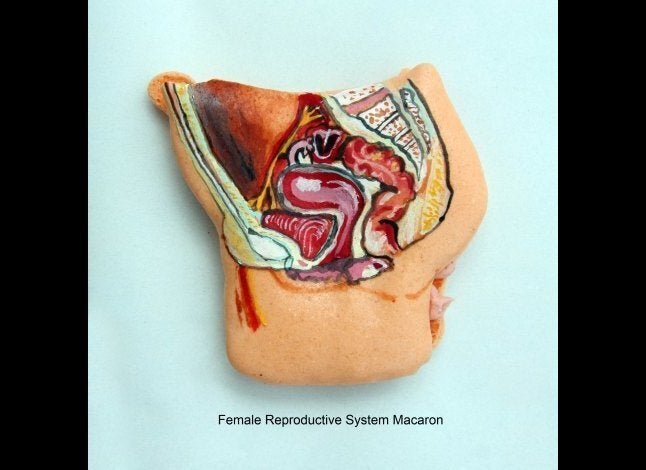 Anatomically Correct Macarons And More
Related