While we wish we could say that the musical lineup was the most anticipated part of the weekend-long event, it's really the clothes that get most of the attention. And over the past few years, a Coachella uniform has most certainly developed.
In honor of the festival's kickoff on April 15, we dissect the anatomy of a Coachella outfit, septum ring and all:
1. A flower crown -- or ideally, several flower crowns.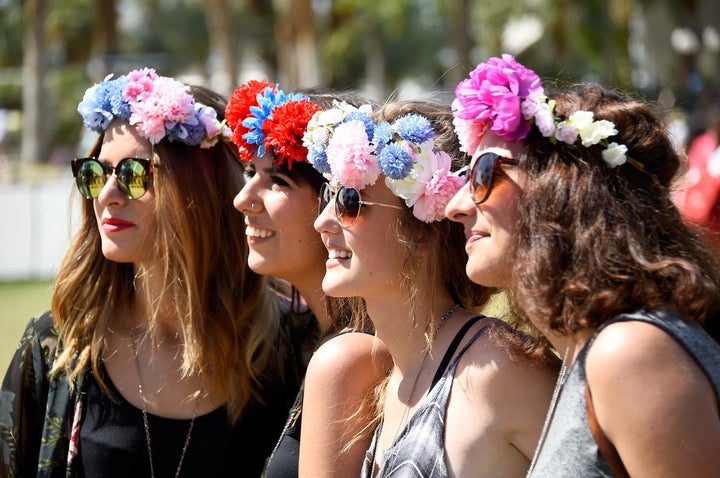 Sorry, this is a unisex item, in case that was unclear.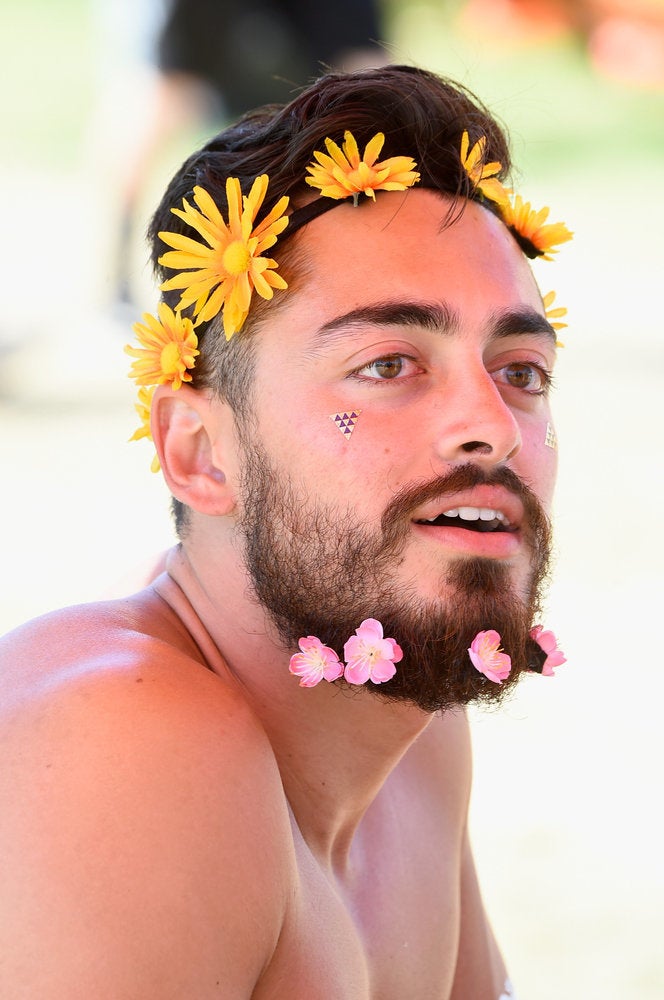 2. A body chain.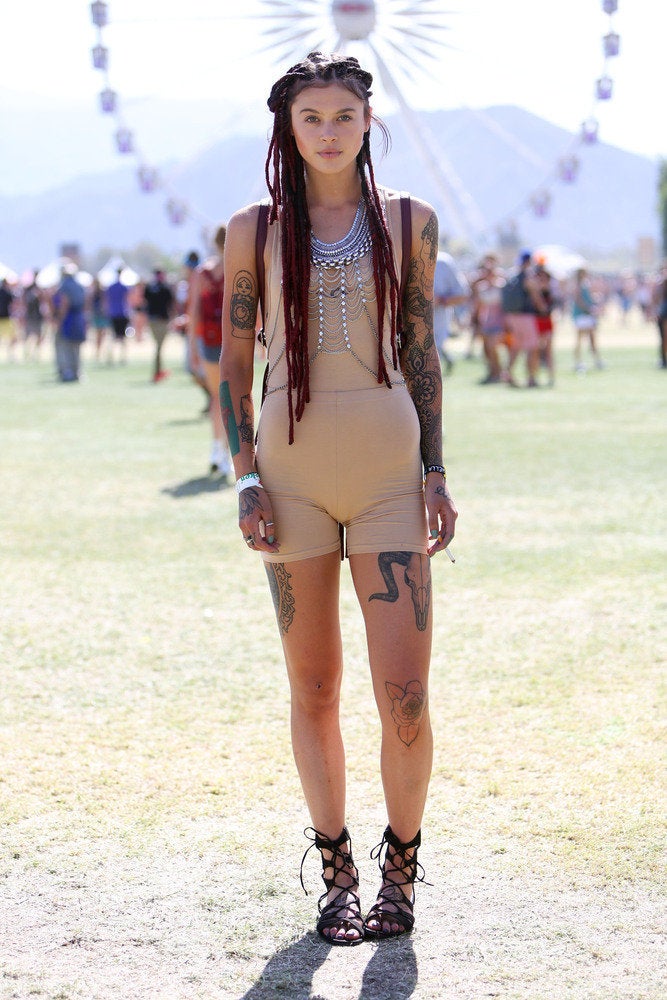 3. A piece of jewelry that could take an eye out.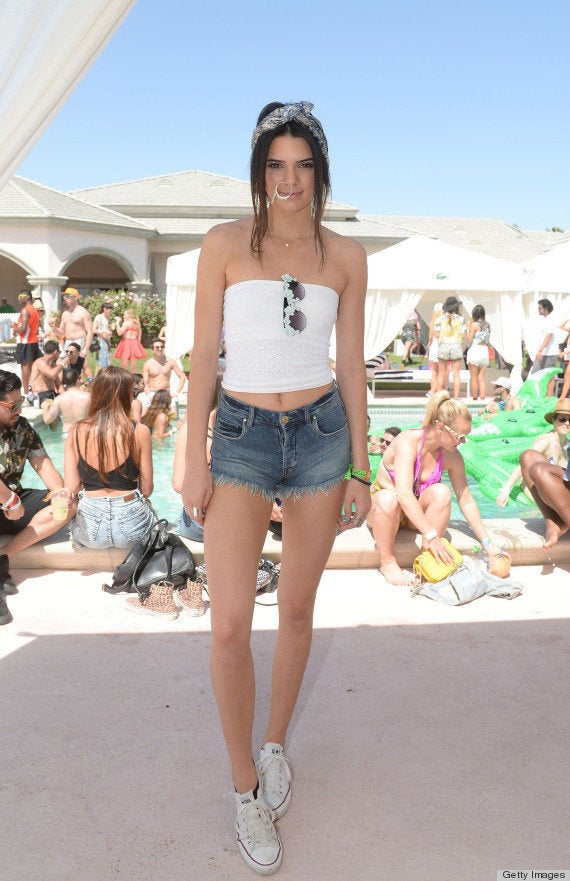 4. Denim shorts that look as if you made them yourself, but really cost $150.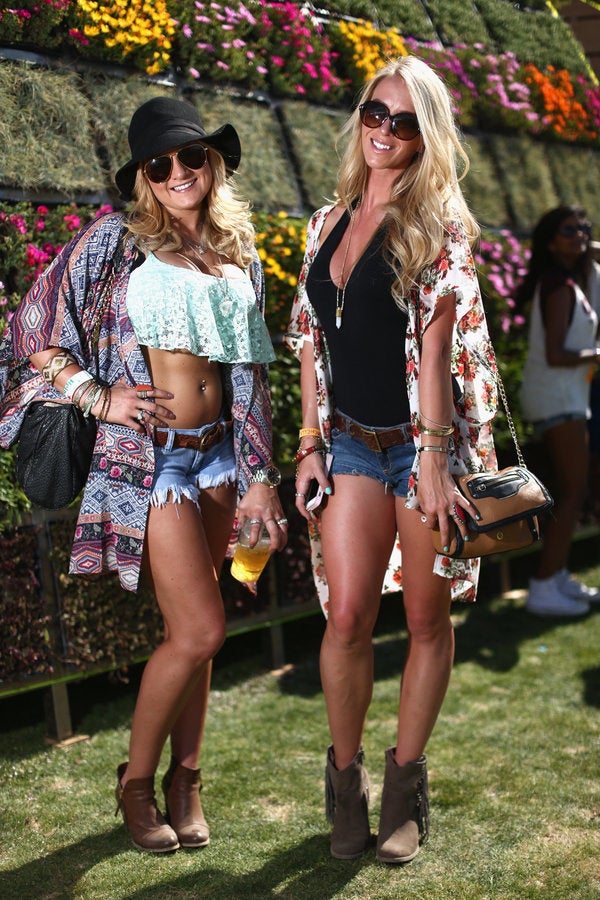 5. Heart-shaped sunglasses.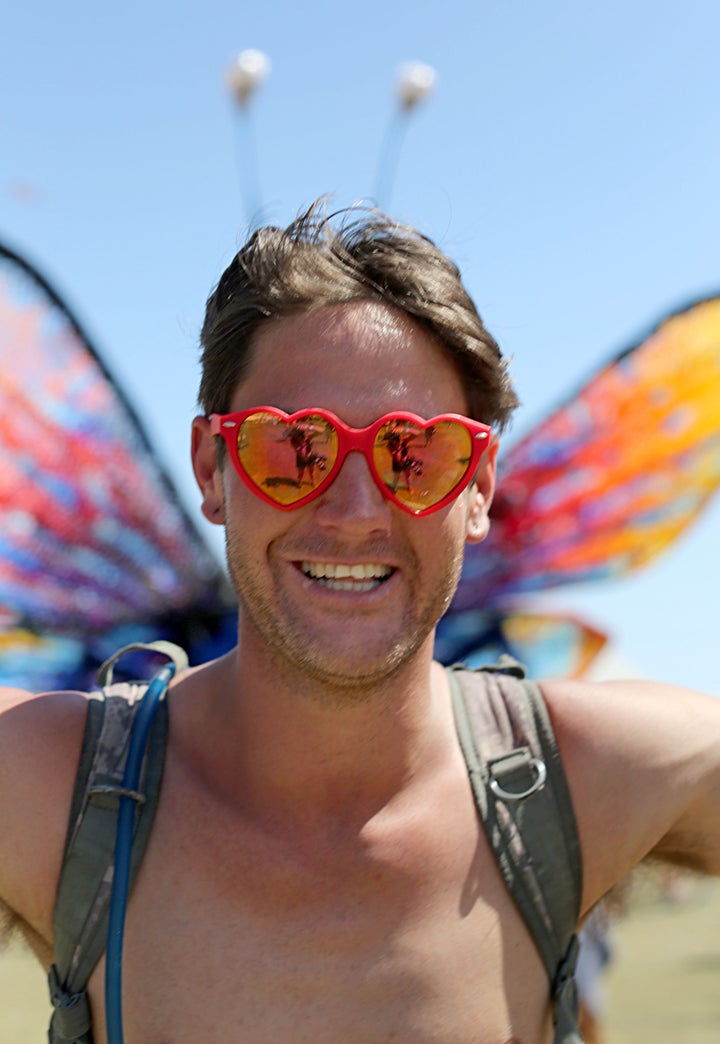 But really, any oversized pair will do.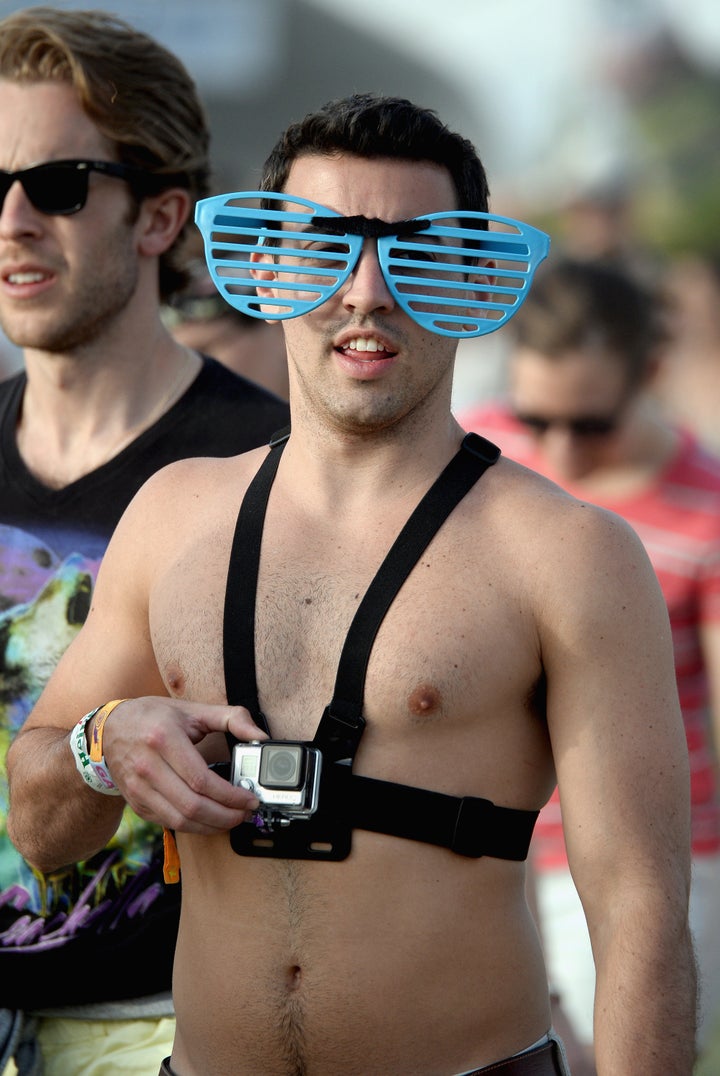 6. Something furry to keep you warm during the 97 degree days.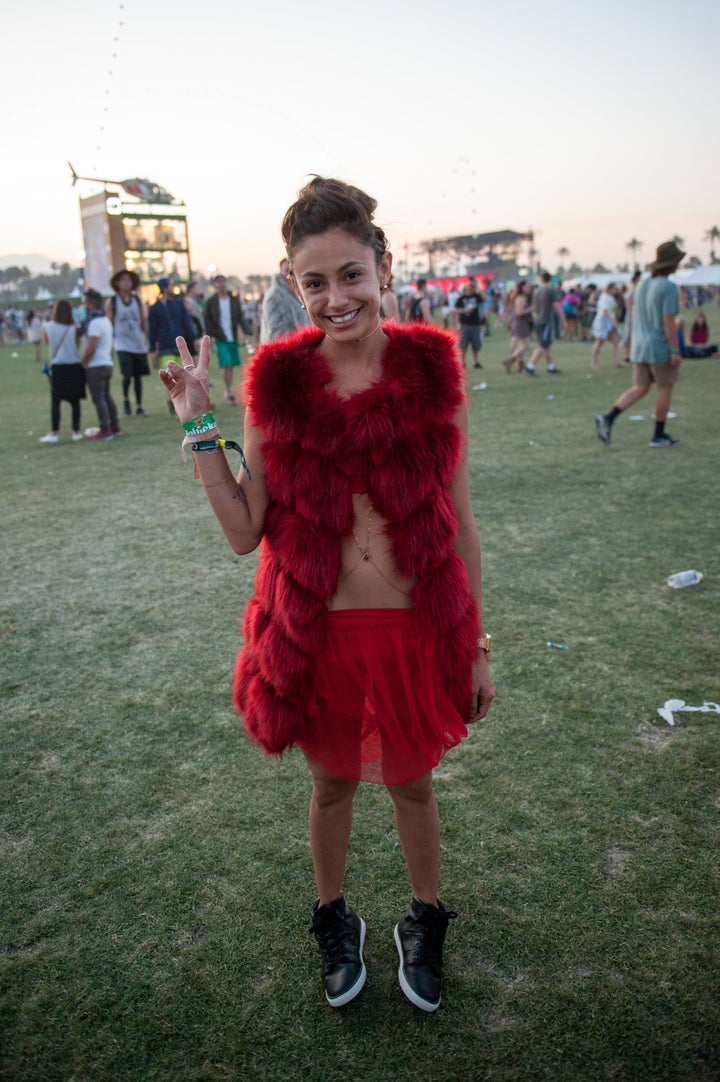 7. All the flash tats you can get your hands on.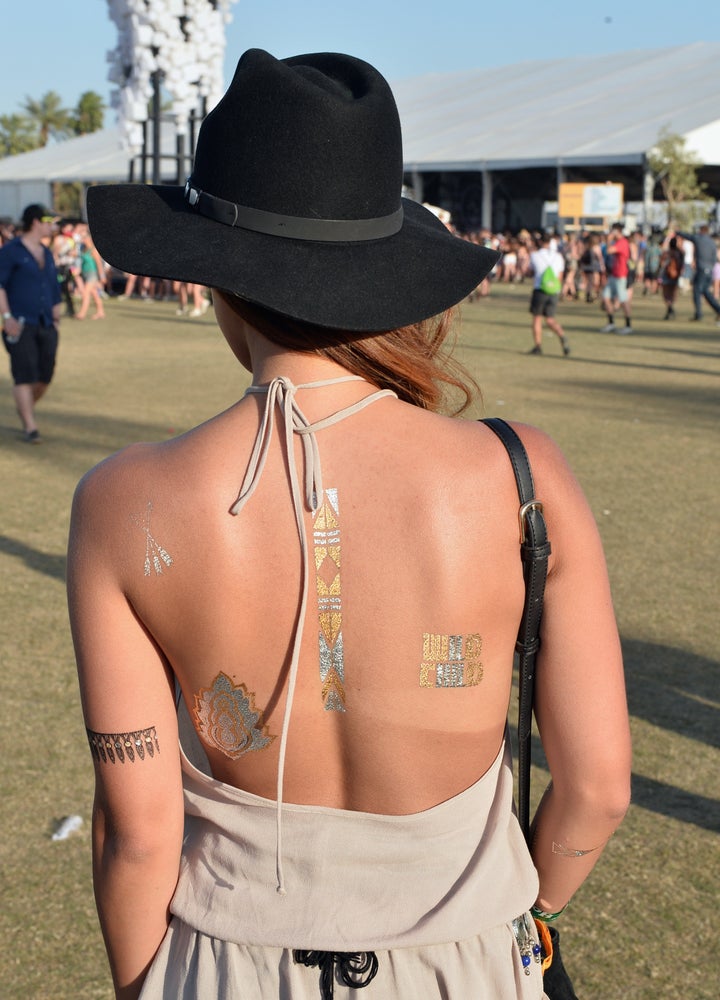 8. A fanny pack to hold those flash tats.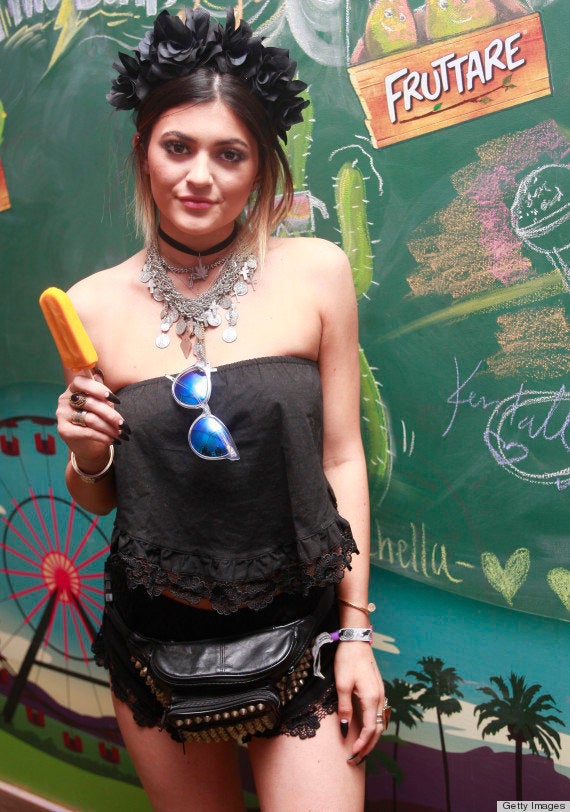 9. And of course, fringe, in any way you can incorporate it.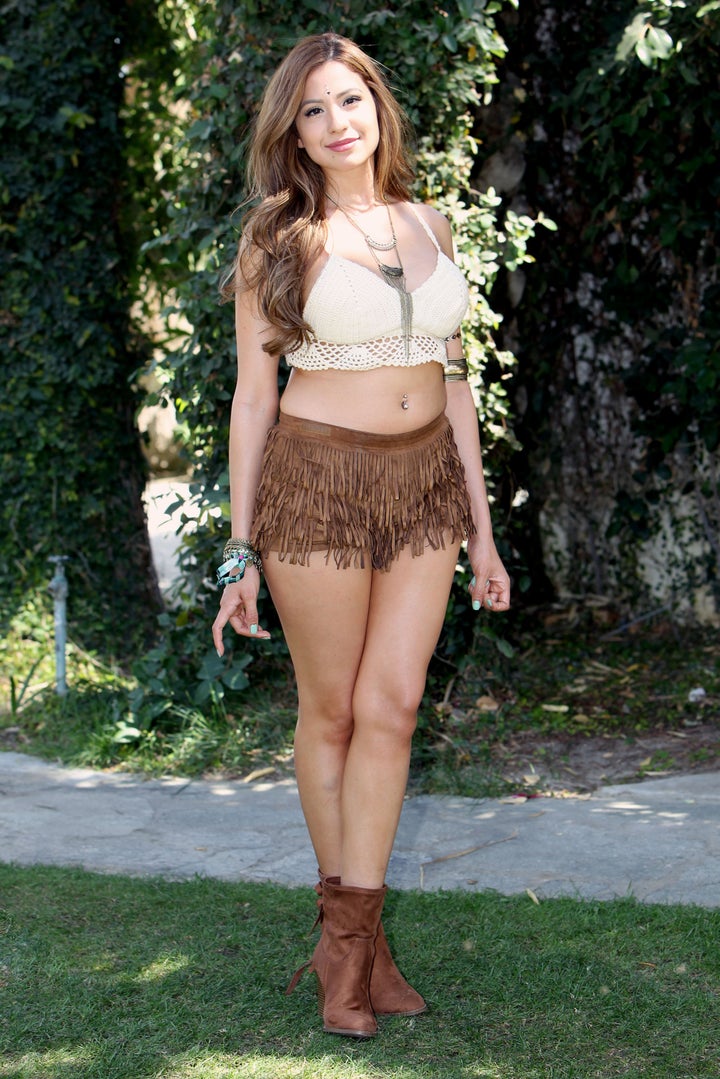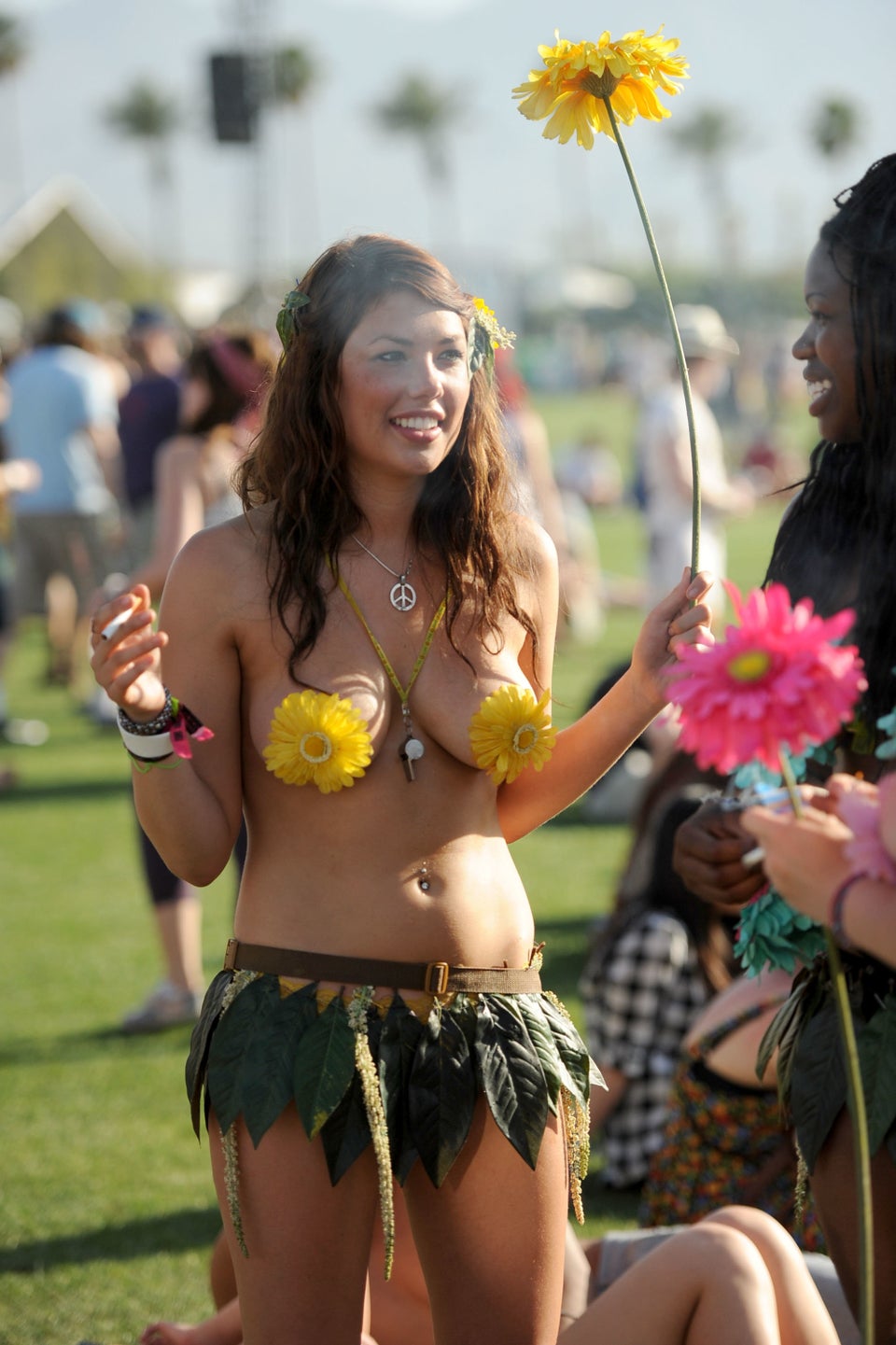 Most Coachella Outfits Ever