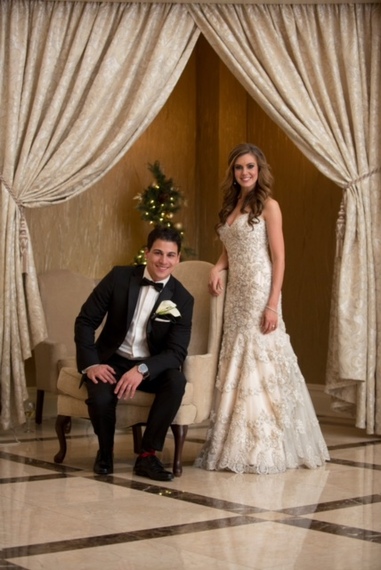 According to the Urban Dictionary, the definition of a power couple is as follows: A relationship between two people who are equally as cool as each other. They are as individually awesome and fun to be around as they are when they are together. Neither one depends on the other for their feelings of self-worth, they know in their heart that they are just as valuable to the world as the other. Good looking, optimistic, and sparks of light in the world that people recognize that goes beyond a normal relationship. In a power couple, if one person is flawed, the other person makes up for their weaknesses in strength. Together they are the epitome of what anyone would desire in a relationship. They encourage goodness in the world and make it a better place by being together.
Power couples are rare, mostly found in the world of glitterati, where awesomely fun, successful, optimistic, and powerful people hang around one another by habit. Having been interviewing cool people for almost a decade, it seems unfathomable that I had not yet interviewed a power couple, until now. They are just that rare.
They are Tony Capasso and Erin Brady Capasso. They are young twenty-somethings accomplishing massive dreams, influencing people, changing the world, and looking good while doing it. Tony Capasso is twenty nine years old and is Vice President of a family owned business, Capasso Enterprises. The firm, a massive construction and masonry firm based in Connecticut is best known for re-facing colossal building projects, like Yale University. In addition to running the operations at Capasso Enterprises, he is making a name for himself in the 3D printing industry with his company, Construction Automation, Inc., a firm that is building the technology to 3D print real estate. No need to read that again, you read correctly. He's pioneering the 3D printing process for real estate. He's young, handsome, optimistic, and powerful, the precise ingredients needed to encompass one half of a power couple.
Let's talk about Erin. Erin was Miss USA 2013, which if you haven't met her yet, you are probably thinking that she's building her life and business around her beauty, because that's what it seems Miss USA would do. However, as beautiful as Erin is on the outside, on the inside she's kind, dynamic, and extremely smart. Her background is in accounting, and let's just say she had all the makings to be one half of a power couple even before she was crowned Miss USA. It has even been said that Erin Brady upped the ante for the entire Miss USA program, now requiring both brains and beauty to win.
Tony and Erin are now reality TV show stars on the recently launched ABC Family reality show Start Up U. The show centers upon 10 contestants who are launching businesses and seeking VC funding from 3rd generation Venture Capitalist, Tim Draper, who has backed the likes of Skype, Hotmail, and Solar City. Tony is seeking VC funding for his 3D printing firm, Construction Automation Inc., and Erin is launching her business, Romeo In a Box. Having watched Start-Up U and having spent time with this dynamic duo, I've learned all there is to know about what it takes to be a successful power couple.
Accept Differences: The first requirement of a power couple is that there must be two people, which means there has to be a way in which they effectively live and work together as one. So, are Erin and Tony so similar in disposition that spending so much time together is easy? Absolutely not! Erin says that they are very different people in many ways. She says that Tony lives very much in his own head all day, to the point that he sometimes can't even hear what she's saying when she talks. As well, Tony says that as entrepreneurs they are very different too. Tony says that he's open to going out and asking for help and ideas whereas Erin would rather figure it out alone. Although they are very different people as individuals, they say that the one thing they are both good at, is accepting that they are very different people. Erin understands that Tony lives in his head and so she takes it easy when he can't remember something she said. As well, Tony says that he's learned that she has her own style as an entrepreneur, and to accept that they can both build successful businesses using very different strategies. Acceptance of their differences is what makes their bond strong.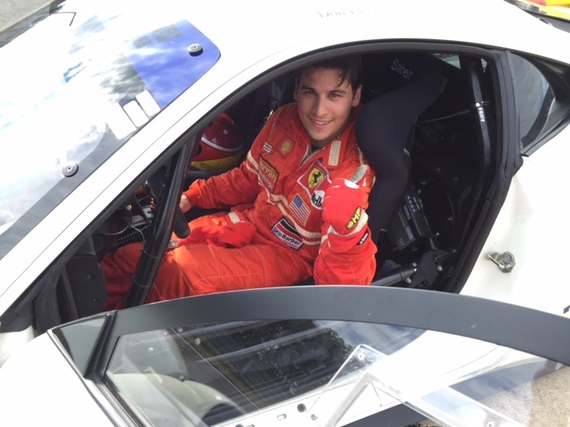 Encourage Reach: Erin did not grow up competing in pageants. She never considered even trying one until a friend at work encouraged her to try for Miss Connecticut. She came in as first runner up in the first pageant she ever competed in. Shortly after that she got engaged to Tony. When she was invited back to compete in the 2012 pageant, she decided against it because it would require that they postpone their wedding. Tony explained that he fought intensely with Erin, insisting that she compete again. They could postpone their wedding. She did end up competing and she won Miss Connecticut in December of 2012. She then went on to compete for Miss USA and won. In all, their wedding was postponed five times, because important milestones in their lives kept popping up and they kept encouraging one another to reach for their dreams. Tony moved to NYC since Erin would live and work out of the city during her term as Miss USA. Each one has gone out of his or her way to back the dreams of the other. Power couples encourage one another to reach for big dreams.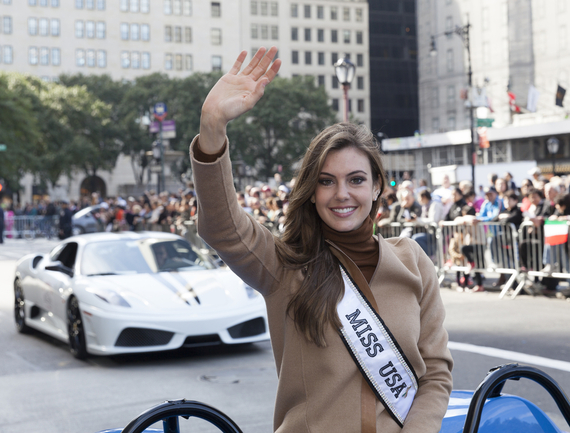 Laugh: The best part of spending time with these two is that they are funny! They are a blast to be around. They tease and make fun of one another to the point that everyone is in tears laughing. One story that sticks out is about when Tony told Erin that he got her this awesome, amazing, gift that she had wanted forever. Erin said she was so excited she could barely contain herself. Was it jewelry? Shoes? A vacation? She couldn't even imagine. The gift - Google Glasses. She said she didn't even know how to react when she opened the gift. "Did I ask for these," she wondered aloud to Tony. He began to explain how awesome the glasses are. "How would I use them?" Tony then went on to explain how much work had gone into getting her the Google Glasses, buying them from a shifty character he found online and making an exchange at a Starbucks. In the end, neither used the Google Glasses but the laughter they get out of telling the story is worth it. As well, Erin capitalized on her husband's lack of ability to give gifts and launched a one of a kind start-up to solve this problem for other couples, Romeo In a Box.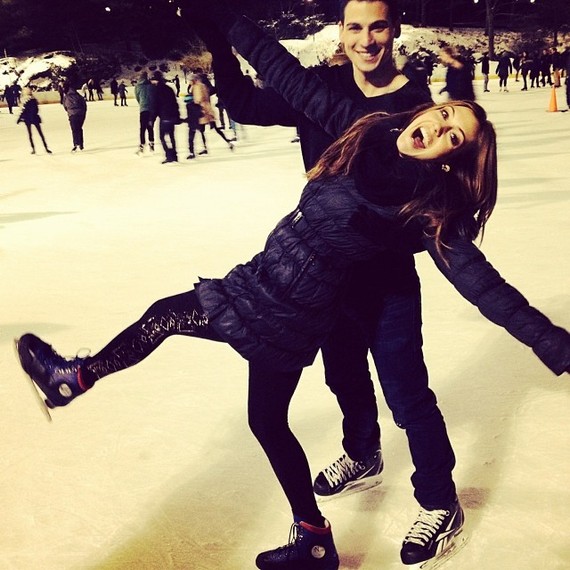 Romance and Friendship: Being a power couple can be stressful business, especially when both are launching their own businesses. Tony and Erin agree that stickability requires finding time for romance. Tony's wedding proposal to Erin was as romantic as you can get. He proposed to her on the Romeo and Juliet balcony in Verona Italy. The two love being around family, being on the set of Start Up U, and hanging out with friends. They also love just being alone with their dog, Francis, to talk, think big, and laugh. Tony said that when you peel back the layers of everything going on in their lives, the reason they work so good as a couple is that they are simply best friends.
They are a text book power couple: Good looking, optimistic, and sparks of light in the world that people recognize that goes beyond a normal relationship. They are building massive businesses, impacting lives, and changing the world the best way they know how, together.
REAL LIFE. REAL NEWS. REAL VOICES.
Help us tell more of the stories that matter from voices that too often remain unheard.